American furniture manufacturer Ashley Furniture has improved the efficiency of its Wisconsin factory with the use of 3D printing. Using two Formlabs Form 2 3D printers the company has significantly reduced cost, lead times and its factory labor force, demonstrating the transformative potential of 3D printing on a large traditional production line.
From in-house prototyping to end use production
Founded in 1945 Ashley Furniture, headquartered in Arcadia, Wisconsin, has a chain of over 800 sites around the world including factories in Wisconsin, Mississippi, California, Indiana, Pennsylvania, North Carolina, Florida, China, and Vietnam. Each week, these production facilities produce more than 300,000 pieces of furniture from sofas and beds to tables and office furniture
Supporting its line in Arcadia, the company previously experimented with in-house prototyping using a low-cost FDM system. While successful, these 3D printed prototypes lacked quality, encouraging Ashley Furniture to invest in SLA two years ago.
"We realized that we were looking for a little better surface quality and closer tolerances. SLA 3D printing on the Form 2 allowed us to create things like snap fit features for different fastening components," said Ashley Furniture production engineer Brian Konkel.
"It gives us the ability to quickly adapt to any suggestions or to any needs that we have, and create geometries that we're not traditionally able to manufacture or machine. We're able to do things that weren't quite possible several years ago."  
The Form 2 enables the company to expand its 3D printing capability beyond prototyping and towards the production of end use parts. After initial success with the first system, the company invested in a second Form 2, and both 3D printers now run continuously for no less than 40 hours a week.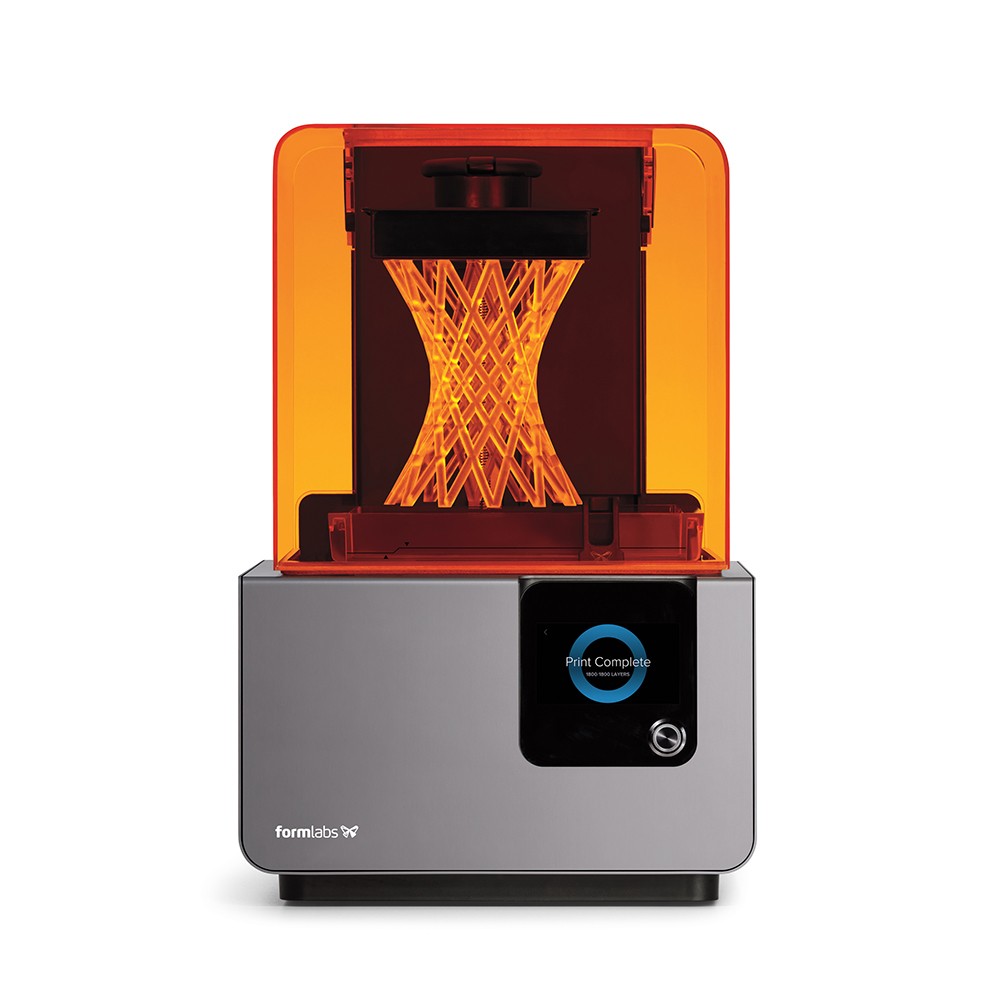 Increasing production line efficiency
The integration of in-house 3D printing into production lines is a precedent set by many others in industry. Since 2014,  Volkswagen's Autoeuropa factory in Portugal has been using Ultimaker FDM desktop 3D printers to produce tooling components for use on the assembly line. This reduced typical production costs by over 90% and tool development by 95%, earning the initiative Automotive Application of the Year in the2018 3D Printing Industry Awards. Elsewhere, General Motors, also using 3D printing to produce tools, have managed to reduce the cost of one tool by nearly 1000%, since it acquired a 3D printer in 2015.
More recently Heineken also started using Ultimaker 3D printing technology to produce functional end-use parts for its beer production line in Seville, Spain, saving around 80% in production costs.
Since the initial purchase and integration of the Form 2, Ashley Furniture has seen a steady increase in requests from the factory floor to develop different 3D printed parts to increase productivity. The cost reduction and time saved granting these requests can be significant, as demonstrated by the 3D printing of alignment pins, which form a part of CNC router tables.
"We had been previously sourcing [the pins] from a machine shop with a large minimum order quantity of 1,200, turned on a lathe out of nylon," explains Konkel, "Now, we're able to circumvent that, and literally cut the price in half."
Outsourcing production of the pins to a machine shop for a 1,200 minimum order quantity previously cost the company $10 per part with a lead time of 3-4 weeks. In-house 3D printing on the other hand, with no minimum quantity requirement, costs $5.90 per part with an average lead time of 15 h 30 min.  
For 3D printed spare parts, the company gives the example of  vacuum retainer ring for a point-to-point drilling machine. Usually, this component could not be acquired without buying the whole assembly, costing $700 per piece. By 3D scanning and modeling the part instead, a 3D printed replacement can be produced for just $1.
The company also integrates 3D printing into the production of  its custom made jigs for furniture assembly. "Previously, we had been building each individual jig for a specific product line. With the 3D printing of the parts, it's just simply replacing parts to adapt to different SKUs," Konkel said. In addition, "It frees up jig builders from repetitive tasks to work on more pressing issues, from busy work to looking at more challenging items."
Ashely Furniture is now actively producing over 700 end use parts for its Arcadia factory floor – 300 in fabrication and 400 in assembly – and plans to increase this number even further in the future.  
Don't forget to vote for the 2019 3D Printing Industry Awards.
Subscribe to our 3D Printing Industry newsletter and follow us Facebook and Twitterfor the latest news in additive manufacturing.
Visit our 3D Printing Jobs board to find out more about opportunities in additive manufacturing.
Featured image shows  a selection of 3D printed parts Ashley Furniture use on its factory floor. Photo via Ashley Furniture.