Californian company Aerojet Rocketdyne has announced successful hot-fire testing of its 3D printed thrust chamber for the RL-10 rocket engine. The component was 3D printed in copper using selective laser melting (SLM) and underwent full-scale testing at the company's West Palm Beach, Florida, facility.
According to Aerojet Rocketdyne Additive Manufacturing Program Manager Jeff Haynes, the success is "truly transformative as it opens up new design possibilities and paves the way for a new generation of low-cost rocket engines."
Upgrading the RL10 engine
According to Aerojet Rocketdyne, 475 RL10 engines have flown into space since their introduction in 1963. Since then, the aerospace company has made several major upgrades and CEO and President Eileen Drake explains, "incorporating additive manufacturing into the RL10 is the next logical step as we look to make the engine even more affordable for our customers."
In the interest of this movement towards additive manufacturing, Aerojet Rocketdyne has also partnered with Sigma Labs to utilize their PrintRite certification software for metal 3D printed parts.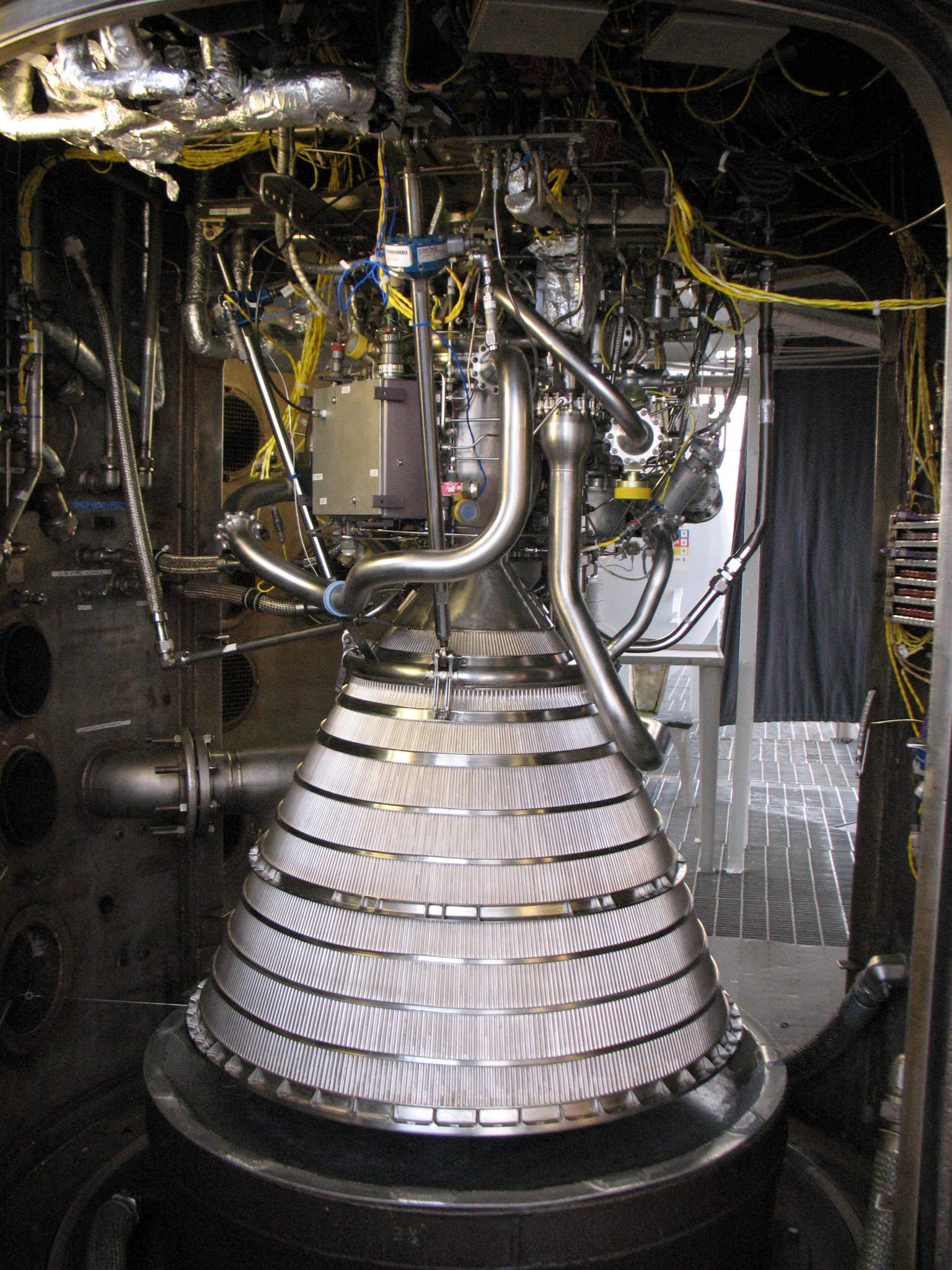 "Truly transformative"
The copper thrust chamber adds to Aerojet Rocketdyne's previous experience with additive manufacturing that has also seen the company make  a rocket injector using SLM. However, according to Haynes "this is the largest copper-alloy thrust chamber ever built with 3-D printing and successfully tested." Haynes continues, adding that,
Producing aerospace-quality components with additive manufacturing is challenging. Producing them with a high-thermal-conductivity copper alloy using SLM technology is even more difficult. Infusing this technology into full-scale rocket engines is truly transformative as it opens up new design possibilities for our engineers and paves the way for a new generation of low-cost rocket engines.
Out with the old
The 3D printed copper thrust chamber replaces a series of complex stainless steel tubes which were formerly used. By using 3D printing the company managed to reduce the number of parts in the thrust chamber by 90% to just two components. The design also improves heat transfer within the part, and took only a month to 3D print, saving several months of lead time.
Christine Cooley, Director of the RL10 Program, explained how the successful testing will move the company forward,
Now that we have validated our approach with full-scale testing of a 3-D printed injector and copper thrust chamber, we are positioned to qualify a new generation of RL10 engines at a much lower cost; largely attributed to the additive manufacturing capabilities we have developed and demonstrated.
Cooley suggests that the incorporation of 3D printing and the need to make more affordable components is a result of the competition. As she says, "we aim to maintain the reliability and performance that our customers have come to expect, while at the same time making the engine more affordable to meet the demands of today's marketplace." Other companies that are using 3D printing to build rocket engines include Rocket Lab who may be about to send one of the engines to the moon.
If you haven't already, be sure to vote in the 3D Printing Industry Awards.
For the latest aerospace 3D printing news, sign up to our newsletter and follow us on twitter and Facebook.
Featured image shows the Atlas V rocket powered by Aerojet Rocketdyne's RL10 engine. Photo via Aerojet Rocketdyne on twitter.