Netherlands-based metal 3D printer manufacturer Additive Industries has announced that an unnamed aerospace company based in California has purchased six of its MetalFAB1 additive manufacturing systems. Currently, the customer already has four systems stationed at its site, and its new order will bring its installed base of MetalFAB1 machines to ten. This pushes the total number of MetalFAB1 3D printers installed in North America since the first machine purchase in 2017 to seventeen. 
"The fast growth in North America is partly due to our focus on the aerospace sector and the aeronautics adoption curve for production additive manufacturing," explains Daan Kersten, CEO of Additive Industries.  
The MetalFAB1
Additive Industries' powder bed fusion 3D printer was initially unveiled at Formnext 2015 in Frankfurt. It is a modular system, allowing users the freedom to customize the modules according to their specific needs, including post-processing functions, with flexible configurations combining anything between two to eleven modules. Users can add further modules to increase the print capacity. 
Additive manufacturing consultancy and Scalmalloy producer APWORKS became the first beta customer of the MetalFAB1. The 3D printer was sold out after three months when Additive Industries secured two more beta customers.
Since then, customers of the MetalFAB1 have included Alfa Romeo F1 Racing, part of the Sauber Group, and German multinational automaker Volkswagen. In 2017, 3D Printing Industry visited the Additive Industries HQ to get a closer look at the MetalFAB1 machine.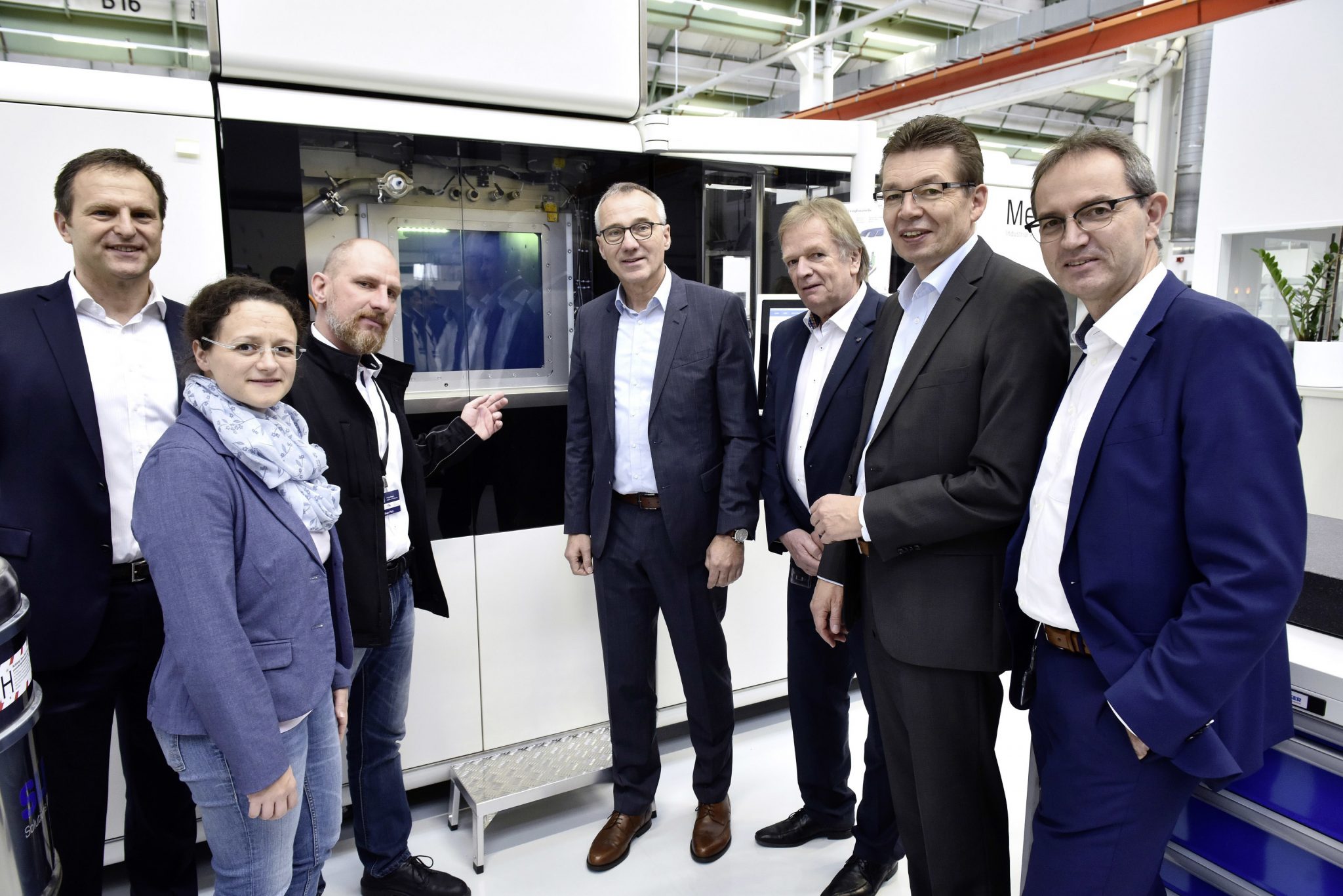 Inflection point for metal powder bed fusion 3D printing
According to Additive Industries, the follow-on orders from the anonymous aerospace customer are a confirmation of a maturing market for industrial series production. It also validates the company's idea of enabling maximum overall equipment efficiency through production-based metal powder bed fusion systems. Kersten states that efficient powder production and build volume is a significant selling point of the MetalFAB1:
"We expect this growth to further accelerate when our customers publicly release their applications and more companies are able to visualize the large, complex parts that can be manufactured on the MetalFAB1 system in titanium, aluminium, steel and nickel based alloys" 
With the four MetalFAB1 systems that the client currently has in operation, it was able to consolidate approximately 700 kilograms of powder for the month of June in 2019. Additive Industries states that the customer's successful and efficient application of its MetalFAB1 3D printer represents an overall inflection point for part production using metal powder bed fusion technology. 
As stated by the company, candidate parts for the production method were previously limited to "fist-sized" volumes, in order to meet return on investment calculations. Using the MetalFAB1 3D printers, Additive Industries' customer is instead able to reportedly produce over 420 by 400mm tall parts weighing a total of 180 kilograms. The unnamed aerospace firm may potentially make further purchases of the MetalFAB1 in 2020 as well. 
"This part is likely the largest, most complex powder bed fusion part ever produced in series production. We are proud of our multi-disciplinary team that worked with this customer to make this production a reality as well as the capabilities of our MetalFAB1 systems to print for days back to back", added Shane Collins, General Manager for Additive Industries North America, Inc.
Subscribe to the 3D Printing Industry newsletter for the latest news in additive manufacturing. You can also stay connected by following us on Twitter and liking us on Facebook.
Looking for a career in additive manufacturing? Visit 3D Printing Jobs for a selection of roles in the industry. 
Featured image shows the MetalFAB1 machine from Additive Industries. Image via Additive World.