South Carolina based additive manufacturing company 3D Systems has recently reached settlements with three U.S. government departments to pay substantial fines of up to $27 million. The settlements, which were executed on February 27, will see 3D systems pay up to $20 million to the U.S. Department of State, $2.77 million to the Department of Commerce, and up to $4.54 million to the federal government as ordered by the  Department of Justice. 
These fines follow allegations that, between 2012 and 2019, the company violated U.S. Export Control Laws by unlawfully exporting unauthorized material overseas. The Department of State has declared that, due to 3D Systems' ongoing cooperation in taking corrective actions, the company is not at threat of being administratively debarred.   
During a recent financial earnings call with investors, Jeffrey Graves, CEO at 3D Systems, stated that "the company is pleased to have reached a settlement" and that the company remains "committed to continuing to enhance its export controls program." Later in the call, Graves claimed that since 2019 "we've made tremendous progress in our compliance infrastructure" and that they will strive to "make it even better" in the future.
John Sonderman, Office of Export Enforcement (OEE) Director, proclaimed that this enforcement action "highlights a troubling trend of U.S. companies offshoring 3D printing operations and ignoring the export controls on the technical data sent overseas to facilitate 3D printing". Similarly, Matthew Axelrod, Assistant Secretary for Export Enforcement at The Department of Commerce, asserts that this "coordinated enforcement action demonstrates the whole-of-government approach we are taking to help ensure that our country's sensitive technologies do not end up in the wrong hands."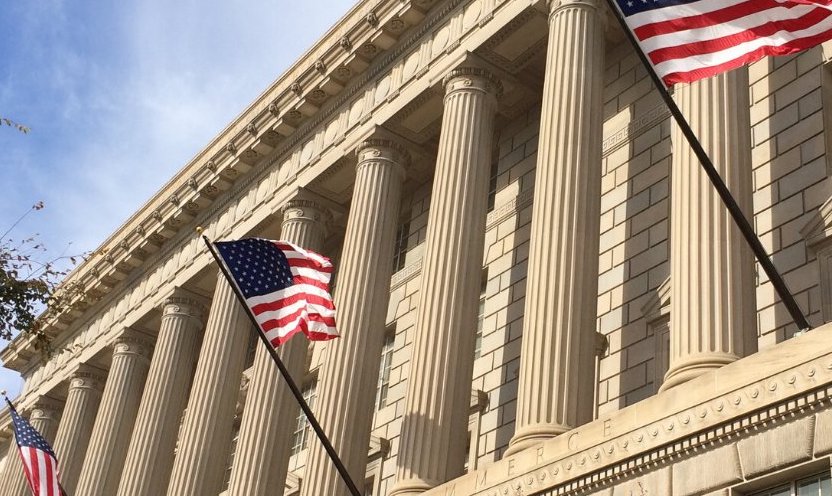 3D Systems faced with a long list of allegations
The allegations levied against 3D Systems are lengthy. The Commerce Department, imposing an administrative penalty of $2,777,750, references 19 separate Export Administration Regulations (EAR) violations. 3D Systems is also accused of failing to comply with the EAR's recordkeeping requirements.
Between 2012 and 2019, 3D Systems is said to have frequently emailed design documents, blueprints, and technical specifications to its then-subsidiary Quickparts.com, which had an office in Guangzhou City, China. On several occasions, these exports were allegedly sent to generate price quotes and included design drawings for military electronics. Other files relating to the repair, operation, production, and development of U.S. spacecraft are also said to have been sent. Equally, it is claimed that controlled design documents were also sent to Germany, where 3D Systems maintained a mirrored server to store employee emails. 
Metal alloy powder, controlled for national security and nonproliferation reasons, was also exported to China without the necessary Bureau of Industry and Security (BIS) license.
Assistant Secretary Axlrod has thoroughly condemned these actions, stressing that "sending export-controlled blueprints for aerospace and military electronics to China is detrimental to U.S. national security."  
The Department of State has referenced further unauthorized re-exports of technical data to Taiwan, unauthorized exports of data to foreign-person employees, and a failure to maintain International Traffic in Arms Regulations (ITAR) records. Consequently, under the terms of a 36-month Consent Agreement, the Department has ordered 3D Systems to pay a civil penalty of $20 million. However, $10 million of this amount has been suspended on the condition that these funds are used to strengthen the company's compliance program. 
Furthermore, 3D Systems must engage an external Special Compliance Officer for at least the first year of the agreement, conduct two external audits of its ITAR compliance program, and implement additional compliance measures. 
"The settlement demonstrates the Department's role in strengthening U.S. industry by protecting U.S.-origin technical data from unauthorized exports," The Department of State has claimed in a press release. "The settlement also highlights the importance of obtaining appropriate authorization from the Department before exporting ITAR-controlled technical data."    
Additionally, per their agreement with the Department of Justice, 3D systems must pay the federal government $2.27 million within 30 days of the execution of the settlement. A further payment of $2.27 million will be required if the company subsequently fails to pay at least that amount to the other government agencies involved in this case.   
AM and previous breaches of ITAR
3D Systems is not the first AM company accused of breaching ITAR. In 2022, The U.S. Department of Commerce issued a temporary denial order against three North Carolina based firms. The firms in question, Rapid Cut, Quicksilver Manufacturing and US Prototype, were accused of sharing sensitive technical drawings and blueprints with Chinese manufacturers without authorization. Consequently, the companies were banned from exporting for 180 days. 
At the time, Axelrod stated that "by sending their customers' technical drawings and blueprints to China, these companies may have saved a few bucks, but they did so at the collective expense of protecting U.S. military technology."  
Liu Pengyu, a spokesperson for the Chinese Embassy in Washington, was quick to criticize the sanctions imposed on these companies. Pengyu argued that the exportation bans damaged international trade and free-trade rules, calling it "economic bullying." How China will react to this action against 3D Systems remains to be seen.    
Subscribe to the 3D Printing Industry newsletter to ensure you keep up to date with the latest 3D printing news. You can also follow us on Twitter, like our  Facebook page, and subscribe to the 3D Printing Industry Youtube channel to access more exclusive content.

Are you interested in working in the additive manufacturing industry? Visit 3D Printing Jobs to view a selection of available roles and kickstart your career. 

Featured image shows 3D Systems' headquarters in Rock Hill, South Carolina. Photo via CBRE Group.