The US Department of Commerce has suspended the export licenses of three firms after they allegedly leaked confidential defense data to 3D printing service providers in China.
Rapid Cut, Quicksilver Manufacturing and US Prototype are believed to have asked Chinese manufacturers to 3D print satellite, rocket and other defense-related prototypes. However, in the process of placing these orders, the firms shared sensitive technical drawings and blueprints without authorization, hence they've now been banned from exporting for 180 days.
"Outsourcing the 3D printing of space and defense prototypes to China harms US national security," Assistant Secretary of Commerce for Export Enforcement Matthew Axelrod said in a statement. "By sending their customers' technical drawings and blueprints to China, these companies may have saved a few bucks, but they did so at the collective expense of protecting US military technology."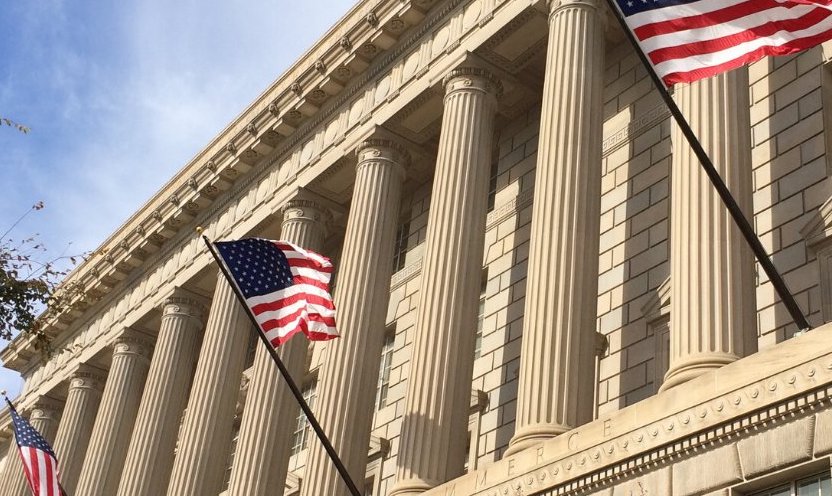 The alleged sensitive data leak
US Prototype has a relatively low profile, but the other two firms accused of leaking data to Chinese manufacturers have an established online presence. Rapid Cut and Quicksilver Manufacturing offer the same 3D printing, injection molding, CNC machining, die casting, aluminum extrusion and sheet metal services, but their marketing materials for these are identical, word-for-word. 
All three companies are based out of the same site in Wilmington, North Carolina, and headed by CEO Peter Lamporte, who is reported to be declining to comment in the aftermath of the accusations leveled against them.
According to the US Department of Commerce's banning order, issued on June 7, 2022, these allegations date back to February 2020, when a US aerospace firm notified officials that there had been a leak. This triggered an investigation, in which it was revealed that Quicksilver had received an order as long ago as July 2017, for parts related to a prototype space satellite this company was developing.
Following further digging, the government department later found that Quicksilver had farmed the order out to a Chinese firm, which was sent a dozen technical drawings and CAD files in order to fulfill it. This, despite the employees responsible for the leak having signed an NDA, agreeing to comply with US export terms, and the manufacturer itself sending the order without trying to gain the relevant license.
Quicksilver's alleged indiscretion, in which it forwarded the resulting parts to its customer complete with a Chinese packing note, is believed to have taken place in August that year, just a month after Rapid Cut is accused of a similar violation.
The response from China and the US
In response to the findings of its investigation, the US Department of Commerce has subjected the three accused firms to Temporary Denial Orders, or 'TDOs.' According to the Department, the sanctions, which cut off their right to export or receive exports in the US, are "some of the most significant" its Bureau of Industry and Security can issue.
For the next 180 days, Rapid Cut, Quicksilver Manufacturing and US Prototype are also prohibited from attempting to use any exception or export control document to get around the suspension of their Export Administration Regulation privileges, so that they cannot commit further breaches, and their ban could yet be extended.
While the US Department of Commerce's investigation is said to be ongoing, Liu Pengyu, a spokesperson for the Chinese Embassy in Washington, has been quick to criticize the sanctions. Not mincing his words, Pengyu labeled the exportation bans "economic bullying," and suggested that they damaged international trade and free-trade rules, while posing a serious threat to under-fire supply chains.
3D printing amid global tensions
Amid Russia's ongoing war in Ukraine, military tensions continue to grow around the world, leading many countries to increase their spending on defense-related 3D printing R&D projects. Much of this investment has been focused on ensuring air superiority, with Russia believed to have developed 3D printing-enhanced MiG-31 fighter jets, capable of carrying its advanced 'Dagger' hypersonic missiles.
To help counter the threat of Russian air attacks, sensor specialist HENSOLDT has come up with its radar-jamming Kalaetron Attack technology. Featuring uniquely-condensed 3D printed electronics, the system is said to enable the blocking of 'even the latest Russian radars,' and protecting Western fighters when deployed at land, air or sea.
Publicly at least, the Chinese state has also sought to deploy the technology within aerospace applications for some time now, albeit more in its space-faring than aviation exploits. One such initiative saw the China National Space Administration (CNSA) announce plans to 3D print a moonbase back in 2019, which mirrored similar efforts already underway at NASA and the European Space Agency.
To stay up to date with the latest 3D printing news, don't forget to subscribe to the 3D Printing Industry newsletter or follow us on Twitter or liking our page on Facebook.
For a deeper dive into additive manufacturing, you can now subscribe to our Youtube channel, featuring discussion, debriefs, and shots of 3D printing in-action.
Are you looking for a job in the additive manufacturing industry? Visit 3D Printing Jobs for a selection of roles in the industry.
Featured image shows the US Department of Commerce building. Photo via the US Department of Commerce.