As a growing manufacturing industry, 3D printing is ripe with new job opportunities from enthusiastic and applied individuals. In this latest 3D Printing Jobs update, we have open positions in both the U.S. and Europe, including vacancies in metal 3D printing, software development and design engineering.
Sign up to 3D Printing Jobs now to make the most of current and upcoming positions. If you're an employer looking to fulfil a new role, you can also post a job on our specialist site here.
Happy job hunting!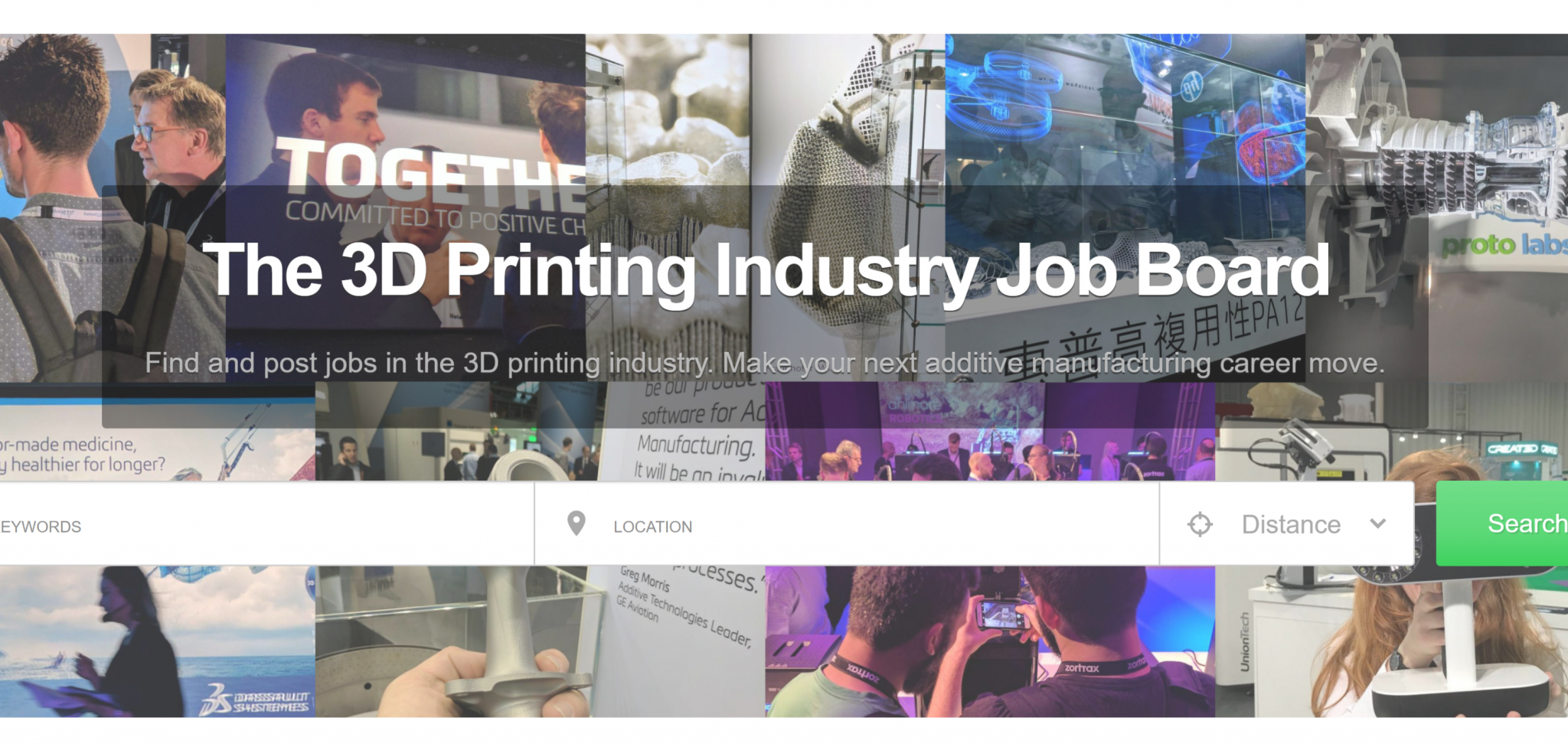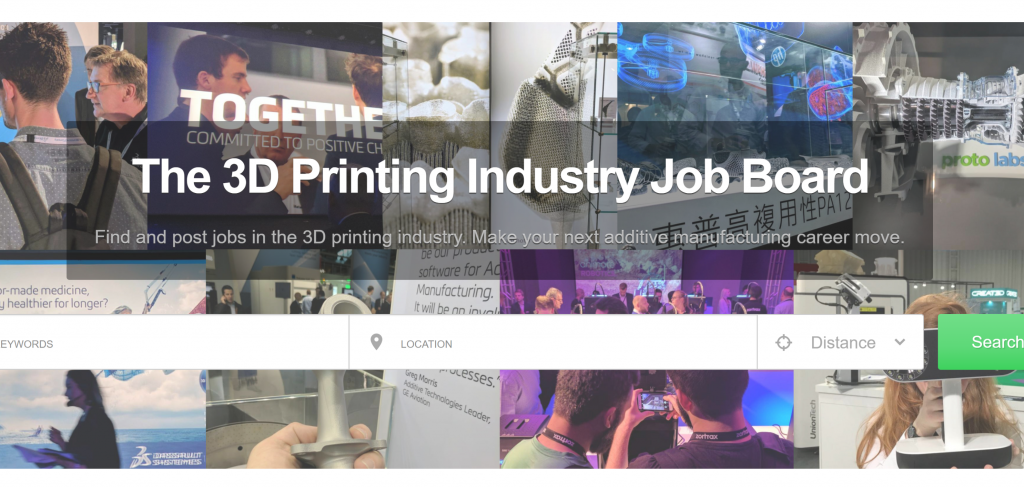 Design engineer / mechanical systems designer, CEL, UK
CEL is a British design firm and producer of the Robox line of FFF 3D printers.
Based in Portishead, Bristol, CEL is seeking a design engineer/mechanical systems designer to design, plan and prototype functional products. Entry to mid level salaries are available, though it is essential that candidates:
– Demonstrate ideas clearly and quickly to both colleagues and prospective clients.
– Communicate very well using a combination of drawn and written descriptions.
– Apply research and prior knowledge to ensure the best results are achieved in the most efficient way.
– Design complex and reliable mechanical systems.
Experience with Creo Parametric, Adobe design, 3D printing, GCode, machine control, and mass manufacturing would be a plus, but are not essential.
Apply to be Design engineer / mechanical systems designer at CEL here.
The company also has a current opening in 3D printer software development, check out this role here.
Full Stack Sr. Web Developer – Laravel, Simplify3D, U.S.
Simplify3D is continually creating new opportunities in the 3D printing industry. Its proprietary software is behind many 3D printing projects across the globe and now, the company is seeking new members of its web development team.
At its offices in Cincinnati, Ohio, Simplify3D is seeking a seasoned web developer, to take on a roll as Full Stack Sr. Web Developer. The ideal candidate will be a PHP/Laravel expert and have the ability to implement a robust set of services and APIs that power web applications and 3rd party interfaces.
Experience requirements include:
– Full LAMP stack development experience.
– 5+ years experience with OOP, PHP, MySQL, HTML5, CSS, JavaScript.
–  3+ years experience using Laravel/PHP MVC framework.
–  Strong documentation, communication and team collaboration skills.
Apply to be Full Stack Sr. Web Developer – Laravel at Simplify3D here.
other opportunities at Simplify3D include:
Full Stack Sr. Web Developer – AngularJS
CAD Design Engineer (Solidworks), RP Support, UK
RP Support's vacancy for a Solidworks CAD Design Engineer is still open. This job offers an experience dependent salary of up to £40k and will see the successful candidate working with clients in Formula 1, aerospace and with OEMs.
The role will cover the design and development of new and existing products, the production of detailed drawings for fabrication and assembly, and
Suitable candidates should have a Mechanical or Production Engineering Background to minimum HNC level and broad design and drafting experience.
Apply to be CAD Design Engineer (Solidworks) at RP Support here.
AM Metallurgist, Additive Industries, Europe
In Eindhoven, the Netherlands' growing tech-hub, large scale metal additive manufacturing machines developer Additive Industries currently has 7 open positions to join its team.
In one post, the company is seeking an additive manufacturing metallurgist to set up a test plan for a specific material, and put it through a full trial on the MetalFAB1 3D printer.
Succesful applicants should have a up to a PhD in material science, experience with conducting experimental research and pragmatic and hands-on mentality.
Apply here to be an AM Metallurgist at Additive Industries.
The company is also hiring a Technical Sales Manager, Sales Engineer, Recruiter, Senior AM Process Engineer, Full Stack Developer and Marketing professional.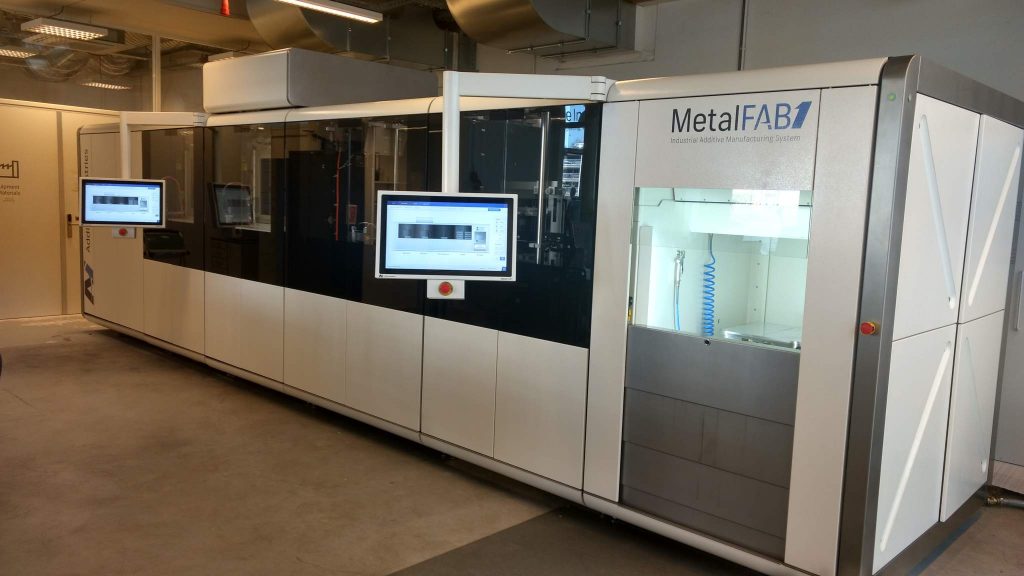 To stay up to date with all the latest 3D printing jobs, sign up here, subscribe to the 3D Printing Industry newsletter, follow us on Twitter and like us on Facebook.
Featured image shows inside floor 3.1 of formnext 2017. Photo by Beau Jackson of 3D Printing Industry