On Saturday May 20 2017 3D Printing Industry hosted a gala dinner to announce the winners of the first annual 3D Printing Industry Awards.
Joining us in Chelsea Old Town hall for the evening was an esteemed guest list of professionals from across the industry, including representatives of 3D Systems, Siemens, Ultimaker, Zortrax, Desktop Metal, Shining 3D, Markforged, Zortrax, Sinterit, HP, Dassault Systèmes, DWS, Autodesk, Polymaker and UCL.
The evening featured speeches by Jonathan Beck, of 3D printed world heritage project Scan the World; Konrad Głowacki, the founder of our event sponsor Sinterit; and Dr. Adrian Bowyer, the inventor of the RepRap project and recipient of our Outstanding Contribution to 3D Printing Award.
The winners were presented with a trophy 3D printed in bronze by our material sponsor, The Virtual Foundry.
In total, we received around 200,000 votes from our readers, and we can now reveal the winners of of each category.
3D printing start-up of the year
Desktop Metal – winner
Mecuris
3Dexter
Biobots

Maker of the year
Jason Lopes of Legacy Effects – winner
Nervous System
Rich Rap
SparkyFace5 (Tessa Nesci)
Teacher or community advocate of the year
Phil Hall from the Windsor Boys School – winner
Angus Deveson for Maker's Muse channel on YouTube
Rich Lehrer
Thomas Sanladerer
Personal 3D printer of the year (FFF)
Zortrax M200 – winner
MakerBot Replicator+
Raise N2 FFF 3D Printer
Lulzbot Mini

3D printing use case or application 
Siemens, Superalloy gas turbine blades – winner
3D Systems, Separation of the conjoined McDonald Twins
Open Bionics, 3D printed bionic hands for amputees
NASA, Lockheed Martin & Arcam, Juno Jupiter Probe 
Academic/research team of the year
Jennifer Lewis, Harvard University – winner
Bioprinted skin at Universidad Carlos III de Madrid
Centre for Additive Manufacturing (CfAM), University of Nottingham
Professor Moataz Attallah, AMPLab, University of Birmingham

3D model sharing platform of the year
MyMiniFactory – winner
Thingiverse
Pinshape
Cults3D
3D printing bureau of the year
3D Hubs – winner
Stratasys Direct Manufacturing
Shapeways
Quickparts
Innovation of the year
HP Multi Jet Fusion – winner
3D Systems Figure 4 Technology
Stratasys Infinite Build
WASP 3MT
Funder/Financier of the year
GE Additive – winner
High-Tech Gründerfonds
Lux Capital
Brad Feld
Material company of the year

Polymaker – winner
Verbatim
Nano Dimension's nanoparticle inks
3D Systems Accura Phoenix
3D scanner company of the year
FARO – winner
Shining 3D
HP Scan
Artec 3D
3D software of the year

Autodesk Fusion 360 – winner
Dassault Systèmes SOLIDWORKS
Simplify3D
3D Systems 3DXpert
Personal 3D printer of the year (other)
DWS, XFAB – winner
B9 Creations, B9 Creator
Formlabs, Form 2
Miicraft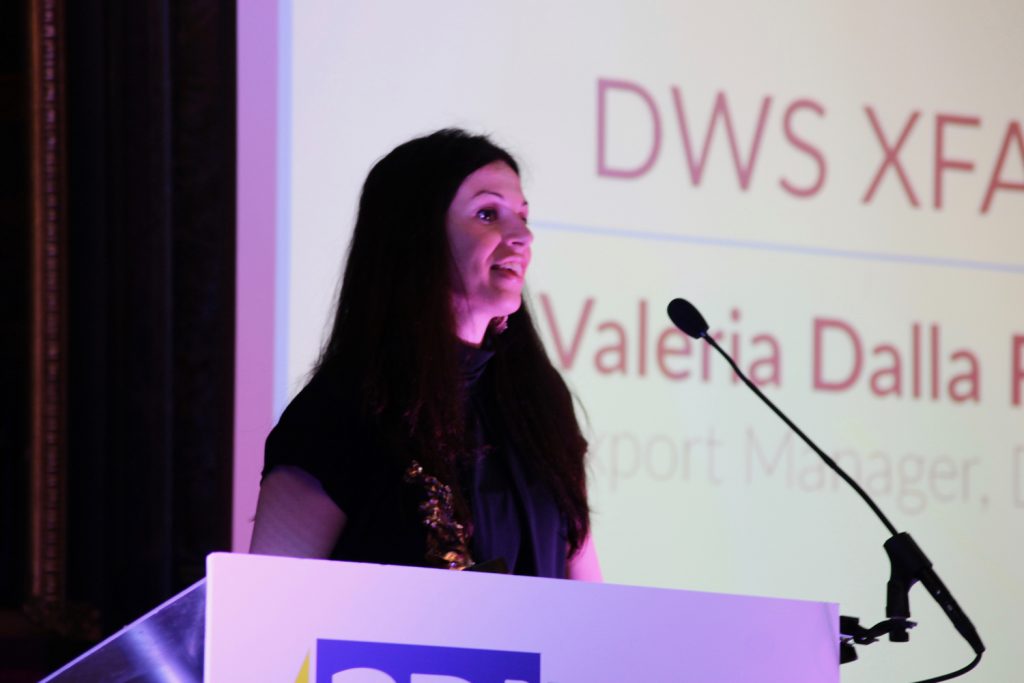 Enterprise 3D printer of the year (FFF)
Markforged, Mark Two – winner
3DGence Industry
AON-M 3D
Stratasys, Fortus 900mc
Enterprise 3D printer of the year (other)
3D Systems ProJet MJP 2500 – winner
Stratasys J750
Selective Laser Melting Machine SLM 500
Carbon M1
OEM of the year (personal)

Ultimaker – winner
Prusa Research
BCN3D Technologies
HyVISION SYSTEM (Cubicon)
OEM of the year (enterprise)
XI'AN Bright Laser Technologies – winner
EOS GmbH
Arcam AB
Renishaw
3D Designer of the Year
Agustin Flowalistik
Outstanding Contribution to 3D Printing
Dr. Adrian Bowyer, founder of the RepRap Project – winner
We'd like to thank all of the nominees and the readers who voted for making the first annual 3D Printing Industry Awards such a success, and say a big congratulations to this year's winners.
If, like us, you're looking forward to the next year and you'd like to know how to get involved, send us an email here.
To stay up to date with all award winning 3D printing news, sign up to the 3D Printing Industry newsletter, like us on Facebook and follow us on Twitter.
Featured image shows: A view of guests as they arrive in Chelsea Old Town Hall, photo by Antoine Fargette for 3D Printing Industry.