Every year in the United Arab Emirates approximately 500 babies are born with heart disease. In order to bring this rate down to less than 1%, Dr. Laszlo Kiraly and a paediatric team at Sheikh Khalifa Medical City (SKMC) have been using 3D printing to conduct virtual surgery.
As a means of hands-on planning, 3D models allow the SKMC team in Abu Dhabi to perform operations that would be otherwise impossible with existing tools.
Saving 500 children each year
Congenital diseases can cause holes in the heart's atrium, twisting and narrowing of aorta, and abnormally sized ventricles.
To fix these problems, around 75% of newborns with the disease would require an operation to survive. Of these cases, 25 to 30% would require further operations to keep the heart functioning properly.
Surgery on such a small patient is a delicate process, and so it's essential that doctors take all the steps necessary to minimise the risk incurred. By taking scans of a child's heart, making 3D models of the abnormalities, and 3D printing an accurate reproduction, surgeons can plan a procedure eac specific patient.
The virtual surgery approach 
The paediatric team at SKMC have used 3D printed models to successfully plan and conduct heart operations on a number of newborn babies since 2015.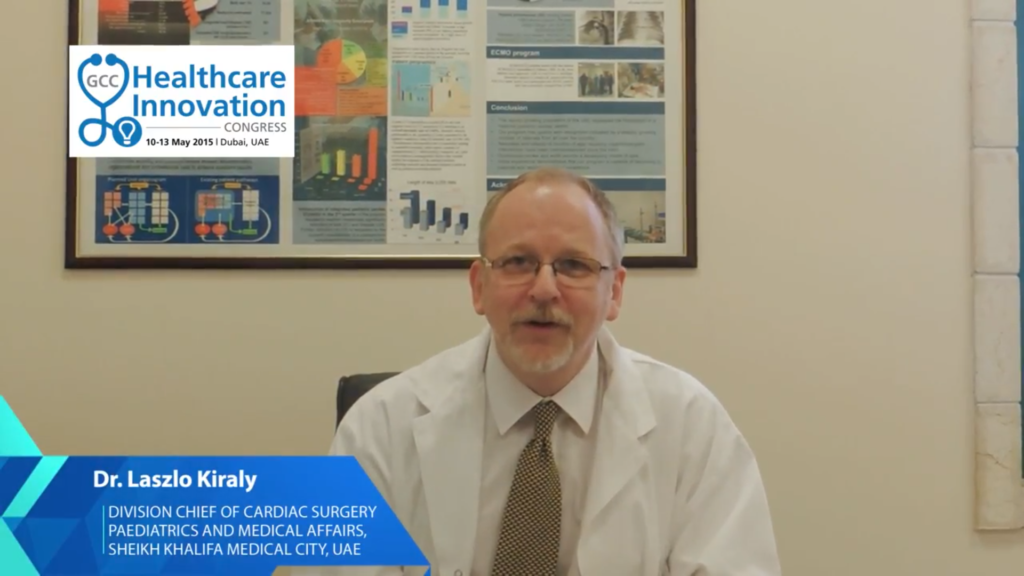 In one of the most recent cases Dr. Kiraly, a consultant at the hospital, saw a girl who required another heart operation after two previous procedures. Speaking to the Khaleej Times he explains, "The patient was in very bad shape – the multidisciplinary's option was to not go for surgery because it was far too risky."
The paediatricians decided to take the virtual surgery approach. Dr. Kiralay adds,
When we created the 3D model, we saw something else, something we would not have been able to find before.
In another case, the patient had been born with her heart on the right, leaving little room for lungs to form. Again the SKMC team decided a virtual approach was the best way to proceed. Dr. Kiraly says, "We came up with a solution on how to drive the connection inside the heart without being compressed. This is something we couldn't have done without the model."
The vision for this technology is to be able to rollout advanced planning 3D printing facilities to all regions throughout the UAE. Similar facilities elsewhere in the world include the Herston Health Precinct in Brisbane, Australia, and the multimillion dollar medical 3D printing center coming to Québec City.
For all the latest 3D printing news, subscribe to the most widely read newsletter in the 3D printing industry, follow us on twitter and like us on Facebook.
Featured image: The Sheik Khalifa Medical City in Abu Dhabi. Photo via sainternational.us