Global medical technology firm Stryker, that has rapidly become a leader in 3D printed titanium implants, has announced plans to invest €200 million (approximately $225.8 million) for expansion of it's R&D facilities in the Irish city of Cork.
Three sites in total are set the benefit from the investment: Stryker's neurovascular business, its Instruments Innovation Centre, and the AMagine Institute, responsible for development of 3D printed products for the spine, head and joints.
Spencer Stiles, Group President of Neurotechnology, Instruments, and Spine at Stryker, said, "At Stryker we are committed to making healthcare better for our customers and their patients."
"Our mission is driven by a collaborative focus, leveraging the knowledge and experience of our talent across the globe."
Building a 3D printed implant empire
Tritanium technology is Stryker's  proprietary additive manufacturing product. The defining factors of the technology are porosity, surface roughness, and fabrication using biocompatible titanium. With these factors, Stryker has discovered a design that exceeds the cell in-growth rate of other implants made through conventional methods of manufacturing.
As of August 2018, Stryker's 3D printing portfolio also includes products originally produced by Virginia medical device manufacturer K2M. According to Dr. Naomi Murray, Director of Advance Operations, Additive Technology Solution, Stryker's acquisition of K2M has created "the largest portfolio of 3D printed cages on the market."
The AMagine Institute in Cork designs and produces Stryker's 3D printed Tritanium Posterior Lumbar (PL) and Cervical (C) Cages for implantation in the spine. According to the company, it is "the world's largest additive manufacturing facility for orthopaedic implants." In facts on file from Stryker's Spine Division, a reported 300,000 orthopedic devices made using Tritanium technology have been implanted to date.
Ireland to lead global MedTech industry
In addition to Stryker, other leading healthcare stakeholders are contributing to make Ireland a hub for medical 3D printing.
DePuy Synthes, the orthopedic and neurological branch of Johnson & Johnson, has invested €36 million to develop its Innovation Centre, also located in Cork. Johnson & Johnson has also invested significant funds in the foundation of the Advanced Materials + BioEngineering Research (AMBER) center in Dublin, Ireland which, maong other things, is working to created 3D bioprinted implants for people suffering from osteoarthritis.
Stryker's latest €200 million investment is supported by IDA Ireland, the agency responsible for attracting and retaining inward foreign direct investment in the nation. The €36 million DePuy Synthes Innovation Centre was also supported by the agency, as was the new European headquarters for American 3D printer OEM Markforged.
Unsurprisingly, Cork has become IDA Ireland's focal point for the "MedTech Innovation." Commenting on Stryker's investment Heather Humphreys, Ireland's Minister for Business, Enterprise and Innovation, said, "This not only reflects the company's commitment to Ireland, it is also a testament to our talented workforce."
"These RD&I projects are truly world leading, highly innovative and pioneering. Without a doubt, they have the potential to change the face of healthcare provision, reaffirming Ireland's position as a global leader in the MedTech industry."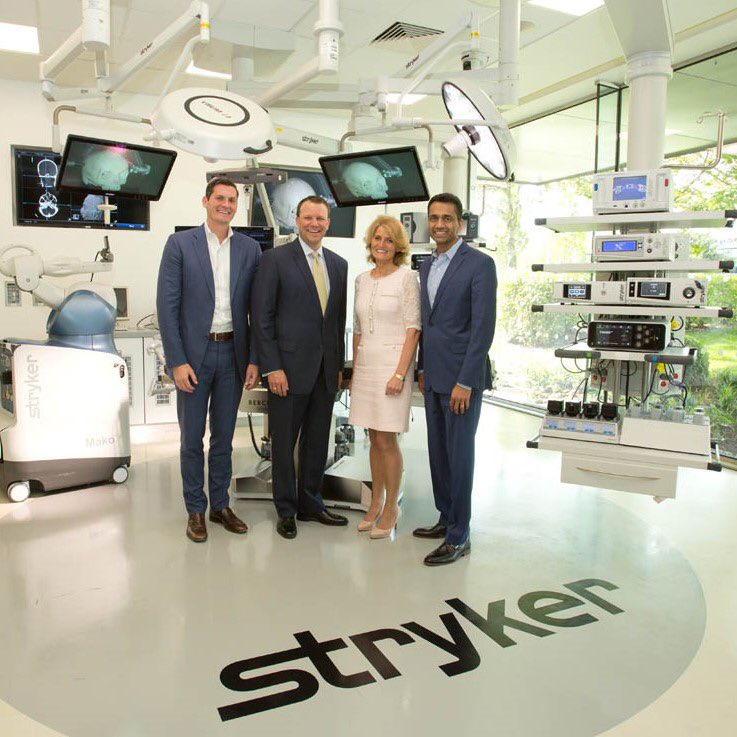 Subscribe to the 3D Printing Industry newsletter, like us on Facebook and follow us on Twitter for all the latest medical 3D printing news. Visit 3D Printing Jobs for new opportunities in additive manufacturing.
Check out this year's 3D Printing Industry Awards winners.
Featured image shows a posterior lumbar cage made using Stryker's Tritanium technology. Photo via Stryker