Speculation on 3D printed tissue coming to humans sooner than we think is backed by new pre-clinical findings from 3D bioprinting company Organovo (NASDAQ:ONVO). Though it will still be 3 – 5 years before the U.S. based Organovo apply for clearance of their liver tissue, that is still sooner than perhaps even the FDA had in mind.
Pre-clinical trial data shows that 3D bioprinted liver tissue has been successfully planted into lab-bred mice. The human liver-cell tissue shows regular functionality and, at this stage, is being explored as a suitable patch for the organ.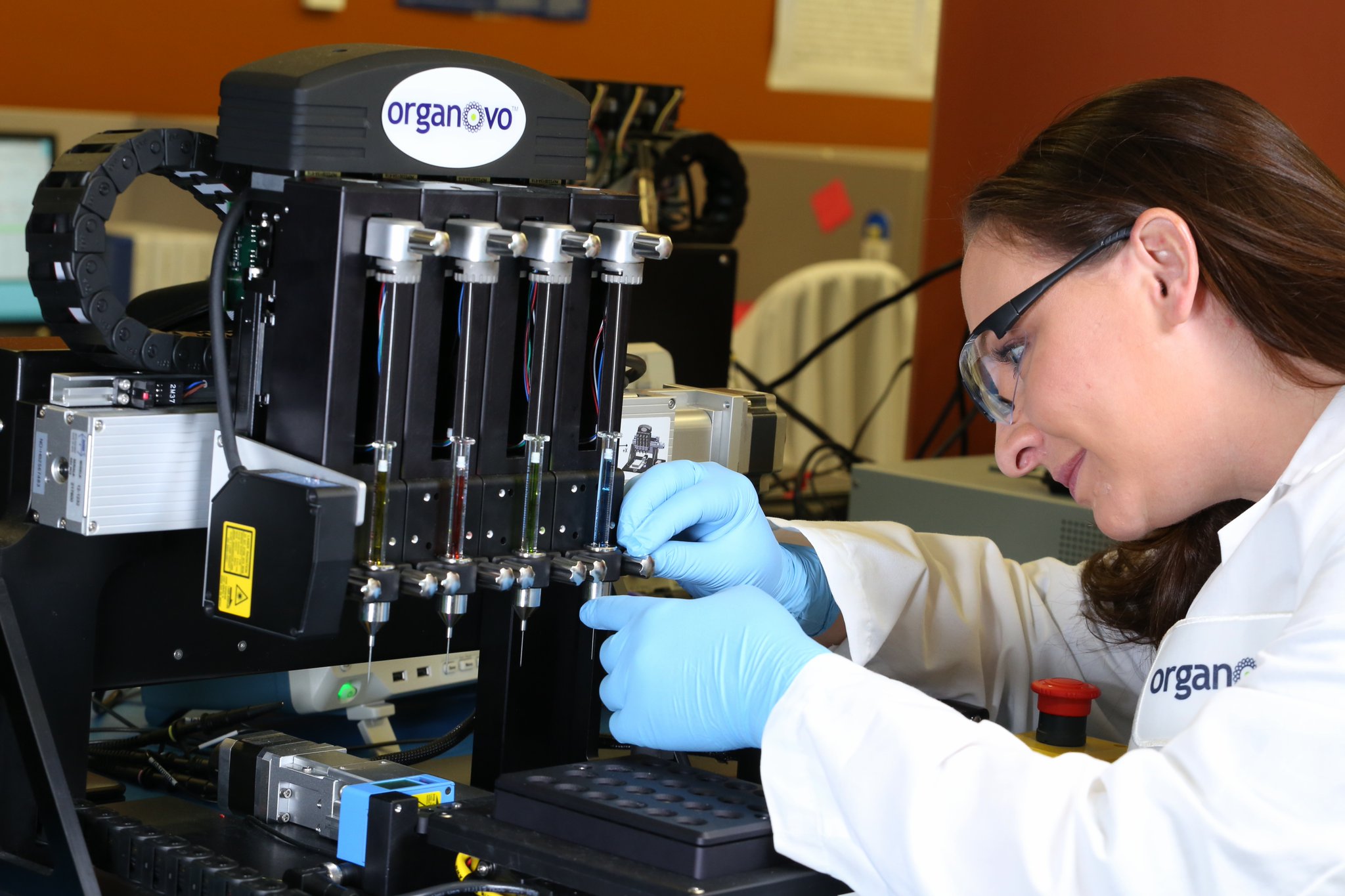 Signs of success 
The liver tissue was studied in-vivo for over a month, detecting function through the presence of 3 human proteins in mice's blood plasma within one week of the implant surgery.
The albumin, alpha-1-anti-trypsin and fibrinogen detected are all proteins made by the liver, respectively responsible for binding water with nutritional substances in the body, contributing to the elasticity of the lungs, and acting to form blood clots.
Independent growth of blood vessels and application for genetic conditions
In a statement from Organovo's preclinical development team, chief strategy officer and executive vice president Eric Michael David explains, 'Our preclinical data show rapid vascularization and tissue engraftment,' – meaning that the 3D printed tissue encouraged the growth of blood vessels and fused to mice's bone marrow.
David continues, "we see evidence of stable production of key human liver proteins in the animal bloodstream, and tissue staining for key human metabolic enzymes,' adding that 'the presence of these enzymes provides an important first step in demonstrating the capability of this tissue to treat inborn errors of metabolism."
Metabolism is key to people's inherited medical conditions like, for example, liver disease associated with cystic fibrosis. This trial explains that the 3D printed cells are being explored as patches for the liver's metabolite structure, and would therefore have therapeutic effect.
Increased distrubtion
The findings, and simultaneous distribution agreement with Japanese biopharmaceutical suppliers Cosmo Bio (JASDAQ:3386), will be music to the ears of Organovo's investors who have experienced a turbulent 2016.
Is the work done by Organovo the most innovate use of 3D printing? Make a nomination in the 1st Annual 3D Printing Industry Awards here.
Featured image shows a 3D rendered liver.