Looking for a new job? Now is your chance to get involved with some the leading names in this rapidly evolving industry. Fresh on 3D Printing Jobs today we have opportunities for engineers, developers, machinists, managers, marketeers, salespeople and more.
Featured this week, are new roles at an ISO certified advanced manufacturer, a company that broke Kickstarter records, a heavyweight in PC manufacturing and other enterprises shaping innovation in the 3D printing industry.
To apply, all you need to do is create a profile here, using LinkedIn or your email address.
Employers – you can also make the most of the leading authority on 3D printing and additive manufacturing by posting a job for free now.
Here is a selection of current 3D printing jobs vacancies in Germany, the Netherlands, the UK, Ohio, California, Washington, Oregon and Singapore.
Formlabs, Solution Specialist, Content Manager, Channel Sales, PR & Communications
In 2012, Formlabs broke Kickstarter records by raising $2.95 million for its first 3D printer, the Form 1. Now the Form 2 is in its second generation, with the SLS Fuse 3D printer for company, and Formlabs is showing no signs of slowing down.
There is currently the opportunity to become a part of this thriving MIT Media Lab spinout through four new positions at the company's offices in Berlin.
Check out the latest postings and apply here for:
EMEA PR & Communications Manager
Additive Industries, Process Engineer, Metallurgist, Marketing
Additive Industries is based in Eindhoven, a hive of cutting edge design and technology in the Netherlands. With the MetalFAB1 the company takes on a modular approach to integrated metal additive manufacturing.
New opportunities at the growing Dutch company include the following:
Ultimaker, Purchaser
Also headquartered in the Netherlands, award winning 3D printing manufacturing company Ultimaker is hiring a purchaser with proven experience in manufacturing/engineering.
Apply now here: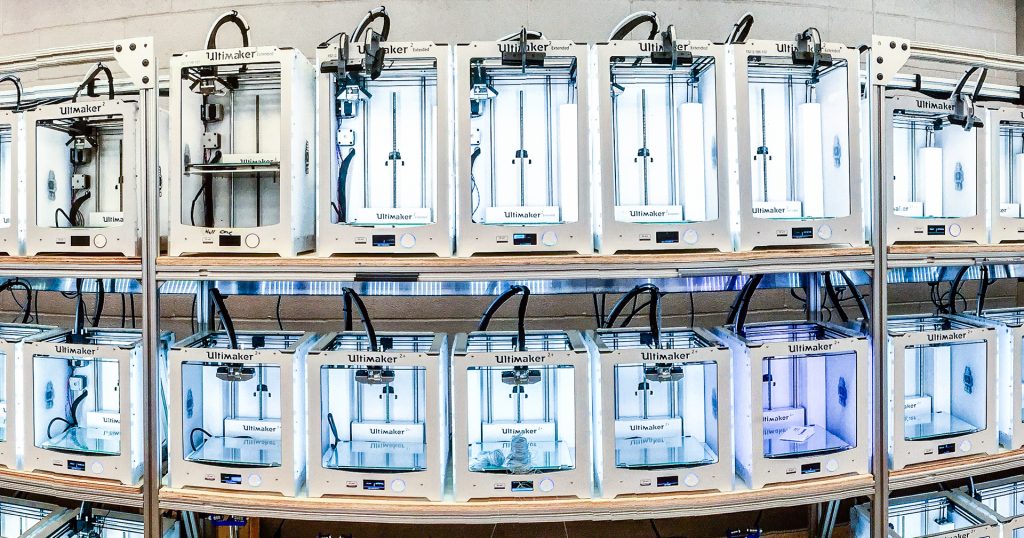 Bowman Additive Production, Technical Sales/Production engineer 
A subsidiary of plain bearing manufacturer, supplier and distributor Bowman International, Bowman Additive Production is focused on producing engineering grade components using 3D printing.
The company, based in the UK, has just invested in a HP Multi Jet Fusion 3D printer, and is seeking the right person to join as a technical sales engineer for its 3D print bureau service.
Apply here:
Technical Sales/Production engineer
Simplify3D, Web and Software Developers
A household name in 3D printing software, Simplify3D is seeking three new members to join the web and software development teams in Cincinnati.
Two Full Stack Senior Web Developers are needed – one with expertise in AngularJS, and the other a PHP/Laravel expert.
Simplify3D is also looking for a C++ programmer to design and develop desktop applications.
Full Stack Sr. Web Developer – AngularJS
Full Stack Sr. Web Developer – Laravel
FATHOM, Production, Accounts, Lead Generation, Machinist
ISO Certified advanced manufacturer FATHOM has made it into FORTUNE Magazine four years in a row as one of the 100 fastest-growing inner city companies in America.
As such, an array of opportunities are currently open in Oakland and Seattle.
To become a part of this fast-paced environment apply now for the following positions:
Account Manager (Seattle)
Account Manager (Oakland)
HP, Metal Powder Expert, Engineers
To help lead an "investigation into metal 3D printing" HP requires a Metal Powder Expert at premises in Corvallis, Oregon.
If metal isn't you thing though, the company is also looking for a 3D Printing Services Competency Engineer in Singapore, and has other posts open around the world.
Apply today:
3D Printing Services Competency Engineer
Korea 3D Printing Client Sales
To stay up to date with all the latest 3D printing jobs, sign up here, subscribe to the 3D Printing Industry newsletter, follow us on Twitter and like us on Facebook.