The demand for 3D printing jobs is increasing, at least that is what the rapidly growing number of users on the our 3D Printing Industry jobs service indicates.
In the past week alone more than thirty jobs in the 3D printing industry were posted. New additive manufacturing positions include dental 3D printing specialists, material scientists, software engineers for 3D printers and a wide range of positions supporting the growing sector.
Matching this increase in 3D printing jobs, is a rise in the number of applicants registered on our site. Create your own free profile and find a job in the 3D printing industry now.
Here is a sample of some of the latest positions.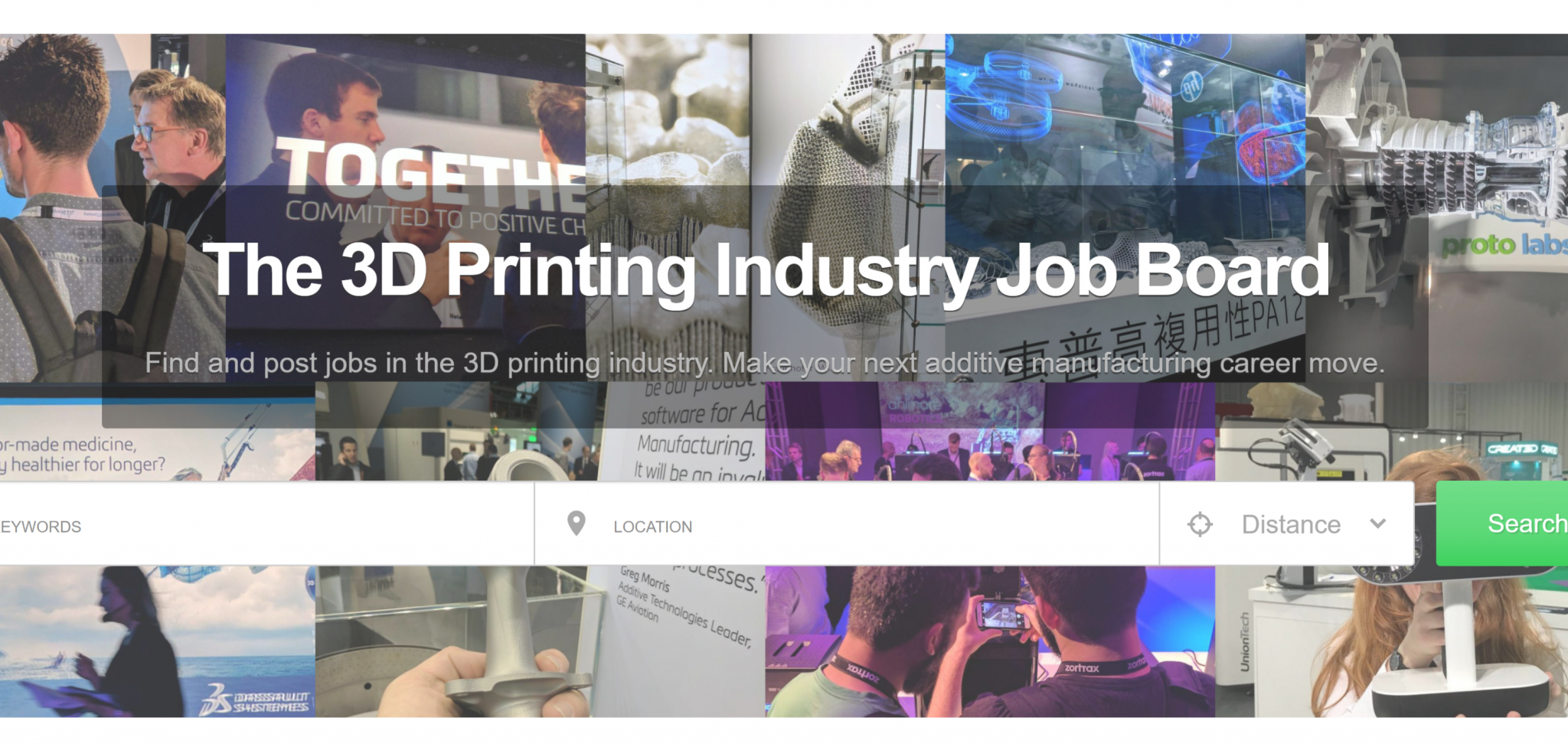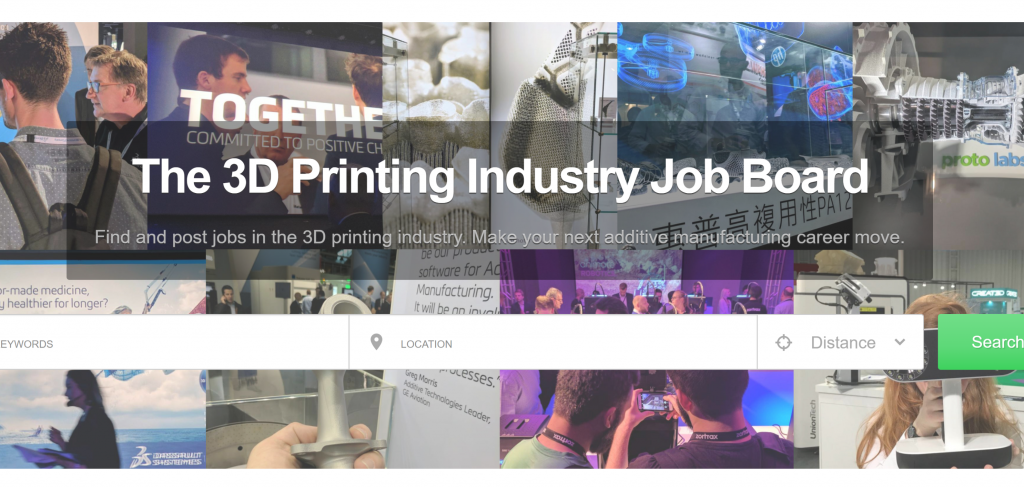 3D printing jobs Formlabs, Berlin, Germany
Fancy moving to Berlin, or already live there? If you want to work with one of the best known names in 3D printing a job at Formlabs could be for you. The company is recruiting for a large number of positions including a Sales Operations Analyst, 3D printing Channel Sales Manager (DACH), and an EMEA PR & Communications Manager.
To view these jobs and more, visit the Formlabs employer profile on the 3D Printing Industry jobs site.
If you want to hire 3D printing specialists, then create your own free employer profile now.
Senior Graphic Designer at INTAMSYS, Shanghai, China
Not all jobs in the 3D printing industry require engineering qualifications or material science skills. INTAMSYS is the developer of a range of industrial 3D printing systems and is seeking a senior graphic designer to join their team.
The senior graphic design is responsible for the execution and on-time delivery of high impact creative materials to support major global marketing initiatives and product launches. Projects will cover a wide spectrum, ranging from company branding to promotional events and exhibitions, as well as other marketing materials to support current and future projects.
Learn more about this 3D printing job.
Sr. Software Engineer at CDJ Technologies, Evanston, IL, USA
CDJ Technologies, Inc. is a stereolithographic additive manufacturing company founded to pursue high speed, large scale 3D printing for manufacturing.
The company is recruiting for a range of positions including a senior software engineer. Responsibilities include leading the development team for software development, coordinating with the senior hardware engineer, managing software consulting contracts, developing RFP specs, management of contracts, and integration of delivered content.
Qualification requirements include a BS degree in Computer Science or relevant programs with past work portfolio important, 2-6 years experience in cloud-based solutions and software/hardware integration and computational modeling, complex analysis, and CAD skills preferred.
Equity participation may be available for the right candidate. Apply for this job now.
Other 3D printing jobs at the company include a Resin Formulation Chemist and Mechanical Engineer. Learn more about CDJ Technologies and the other additive manufacturing positions they are hiring.
3D Printing Engineer at Clariant, Guangzhou, Guangdong, China
Clariant is an increasingly familiar name in the 3D printing industry. The global speciality chemicals company is now expanding the recently established global Additive Manufacturing team and is seeking to hire a 3D printing engineer.
This is a role that will "directly impact development of new materials for a very dynamic area of technology," says the company. The duties of this 3D printing job include the creation and optimization of an innovative range of 3D printing materials, the evaluation of new materials and working with state of the art material evaluation and testing methods.
Applicants for the 3D printing engineer should be a graduate in the field of engineering or natural sciences, experienced working in a team environment to test and development materials and products and preferably have CAD or 3D slicing software knowledge.
To see the full details, and apply for this 3D printing position click here.
National 3D Sales Manager at Novatech, Nashville, TN, USA
Based in Nashville, Novatech, Inc. has 12 branches throughout the South and generated revenues of $84 million in 2017. The company is a reseller of 3D printers and 3D scanners, including Markforged, HP and Creaform.
Novatech is looking for a National 3D Sales Manager who will ideally be based in the Nashville area.
Responsibilities of the 3D printing sales manager include the development of new accounts, staying up to date with 3D printing news, management duties and the development of compensation, incentive and promotion plans.
The successful candidate is likely to have prior experience managing a successful sales team and experience selling 3D products.
Learn more about this position as a National 3D Sales Manager.
It's free to post jobs and apply for 3D printing jobs. Create a profile on the 3D Printing Industry jobs site now.
For all the latest 3D printing news, subscribe to the 3D Printing Industry newsletter. Also, follow us on Twitter, and like us on Facebook.
Make your next additive manufacturing career move or hire new talent. Search and post 3D Printing Jobs on our free jobs service.