Our continuing coverage of 3D printing at CES 2018 sees US Consumer Electronics company Monoprice launching three new ranges of 3D printers amongst a variety of new products.
The new desktop 3D printers, the MP Delta Pro, MP UV Resi and the MP Select Mini V3, are the latest to be launched by the company since the MP Select Mini V2 3D printer debuted at TCT 2017.
The MP Select Mini V3, the latest in a popular range
The MP Select Mini V3 is the latest 3D printer in a low-cost Select Mini range. Like its predecessors, it has an extractor fan, a movable build plate, and now wields the additional features of auto-levelling and a touchscreen display.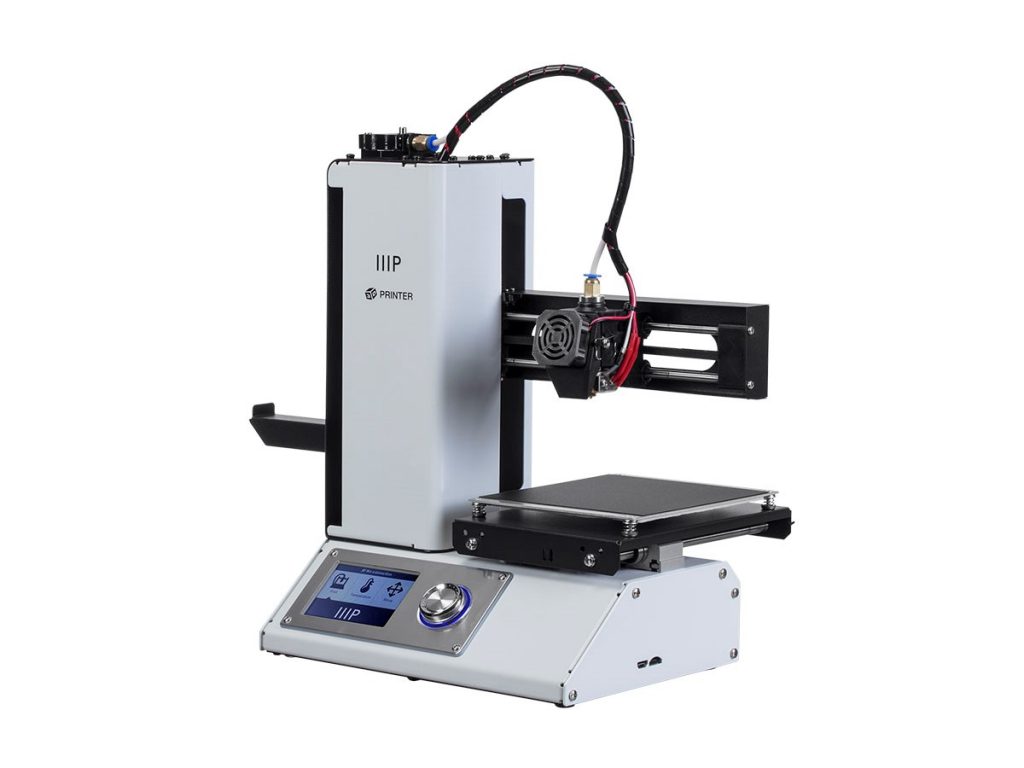 Beyond FFF with the MP UV Resin 3D Printers
The new range of MP UV Resin 3D Printers are the latest SLA 3D printers from Monoprice since 2017's MP Maker Prism Professional SLA Resin 3D Printer. It features a UV Rapid Resin technology, which can produce print resolutions of 30 microns.
A larger print volume with MP Delta Pro
An upgraded version of Monoprice's MP Mini Delta 3D printer that was launched in 2017, the MP Delta Pro's cylindrical build volume consists of a diameter of 270mm and a height of 300mm. It features silent drivers, a touchscreen, auto levelling, and WiFi compatibility for remote management.
The latest in Smart, Home, Audio, and Workstation technology
Monoprice launched the new 3D printers alongside a range of other electrical products at CES 2018, including a "Wi-Fi Smart Plug with Energy Monitoring," "Monolith C Series Closed Back Planar Headphones," and the "Monolith X Series Power Amplifiers."
"Every year we look forward to CES to show the significant strides we've made in introducing some of the most pivotal new technology within product offerings that boldly disrupt industry price points, and this year is no different…" said Monoprice CEO Bernard Luthi. "…we're expanding our product offerings even further into the smart home, 3D Printing, and audio spaces."
Monoprice will be displaying its new electronic products from 9-12 January at its booth in the Venetian Hotel's Suite 3-221 at CES 2018.
Nominations for the second annual 3D Printing Industry Awards are now open. Make your selections now.
For more stories from CES 2018, subscribe to our free 3D Printing Industry newsletter, follow us on Twitter, and like us on Facebook.
Featured image shows the Monoprice booth at CES 2018, featuring K-2SO from Star Wars Rogue One (created entirely using Monoprice 3D printers), a Porg from The Last Jedi, and creator Yasu Tano. Featured image via Monoprice.