Metal and carbon fiber 3D printer manufacturer Markforged has called for the case filed against it by Continuous Composites last year to be thrown out.
In the lawsuit, Continuous Composites alleges that Markforged has infringed upon patents related to its processes and hardware, which are "core to the underlying operation" of the Mark Two, Onyx Pro, X5 and X7 systems. However, Markforged has called for these claims to be dismissed, on the grounds that its technologies differ from those patented, and where there is crossover, it's on unpatentable ideas.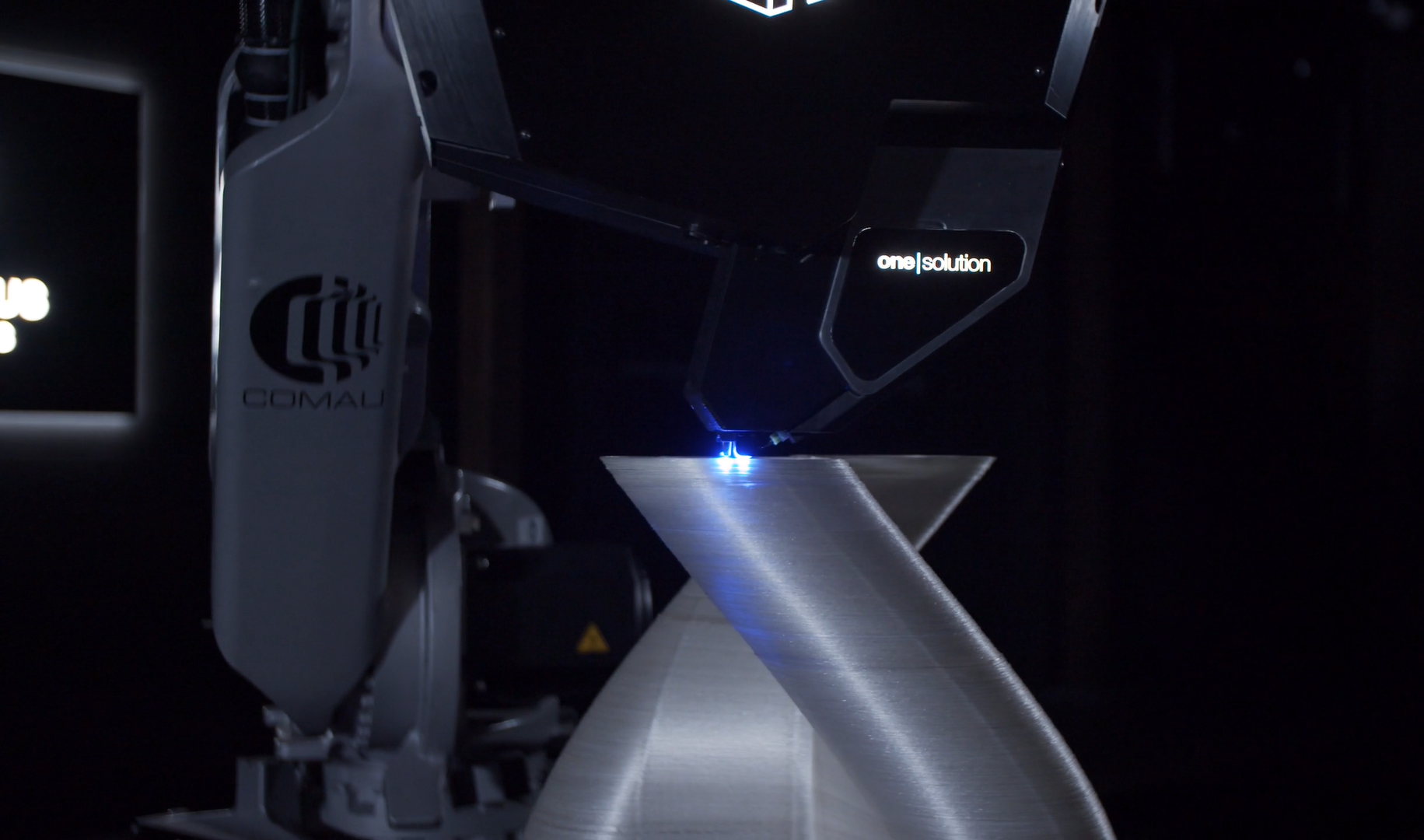 Continuous Composites' lawsuit
Filed in July 2021, at a court in the District of Delaware, Continuous Composites' case revolves around four of its US patents: '9,511,543,' '9,987,798,' '10,744,708' and '10,759,109.' At time of filing, the company highlighted how these were part of a larger family of nine patents and two pending applications, which pre-date the existence of Markforged, and cover technologies central to its business.
The patents in question make reference to the firm's core Continuous Fiber 3D printing (CF3D) tech, in which "two or more materials are extruded simultaneously," while being "encased within a liquid material." In the documents, Continuous Composites adds that the process is for "curing liquid material after extrusion," in a way that yields parts with "enhanced capabilities, not possible with one material."
When the firm launched its claim, it alleged that the technology affected was being used in products that accounted for "the majority of Markforged's revenue," and "significantly contributed" to the $270 million it had generated to-date. As a result, Continuous Composites said it was seeking financial compensation, as well as an injunction preventing Markforged from violating the patents moving forwards.
"Continuous Composites' infringed patents being asserted are critical to the functionality of the continuous fiber 3D printers offered by Markforged," said the company. "Continuous Composites is seeking remedies in the form of monetary damages for past infringement as well as injunctive relief prohibiting Markforged from continuing to use the intellectual property protected by the patents."
Markforged hits back with counterclaims
Having filed a motion to dismiss Continuous Composites' case back in October 2021, Markforged has now responded with some counterclaims of its own. One of the firm's main arguments against claims that it breached patent 9,511,543, revolves around the idea that it covers "something different from the conventional slicing techniques." Markforged says that given its machines continue to "have the same disadvantages" the patented technologies claim to overcome, it doesn't apply.
Responding to claims that it is infringing upon patent 9,987,798, the firm also points out that it covers a 3D printing method which involves "directing a curable liquid material to a nozzle." Given that the four specific products named by Continuous Composites "do not use a curable liquid material," Markforged says that it's not liable for infringement in these cases.
Elsewhere, in a densely-packed document shared with 3D Printing Industry, the company goes on to question how it can infringe on patents 10,744,708 or 10,759,109, as they "fail to comply with one or more of the conditions for patentability," while going so far as to say that "because controversy exists concerning the validity" of all patents mentioned, the court should rule them invalid.
Markforged signs-off its counterclaim by requesting a trial by jury, through which it aims to have it declared that its products don't infringe any claim of the patents asserted, all of which it wants invalidated. For its part, Continuous Composites hasn't commented publicly on the claims since they were first made last year, but with Markforged now contesting them, they look likely to be settled in court.
Patent disputes in 3D printing
Unsurprisingly, given the importance of novel technologies to business success in the 3D printing industry, patents have proven to be a point of contention in the sector several times before. Earlier this year, BICO opted to settle a dispute with Organovo, by licensing the technologies behind the patents its now-partner claimed it had contravened.
Elsewhere, in another similar instance, the Oak Ridge National Laboratory (ORNL) patented its cable-hoisted SkyBAAM 3D printing technology in January 2022. However, the patent's validity has since been called into question by open-source advocates Drs. Adrian Bowyer and Joshua Pearce, who highlight its similarity with the pre-existing hangprinter system.
In fact, at the time, Bowyer labeled attempts to patent things that are already established in the open-source community as a way of "inhibiting innovation in every industry." To a certain extent, the expiry of Stratasys' heated build chamber patent in March 2021 lends credence to this view, as several other manufacturers responded positively to the news.
To stay up to date with the latest 3D printing news, don't forget to subscribe to the 3D Printing Industry newsletter or follow us on Twitter or liking our page on Facebook.
For a deeper dive into additive manufacturing, you can now subscribe to our Youtube channel, featuring discussion, debriefs, and shots of 3D printing in-action.
Are you looking for a job in the additive manufacturing industry? Visit 3D Printing Jobs for a selection of roles in the industry.
Featured image shows a composite part being 3D printing via CF3D. Photo via Continuous Composites.