High temperature 3D printing specialist INTAMSYS has announced an orthopedic surgery research initiative with the University of California, San Francisco (UCSF).
In the program, researchers at UCSF's Edge Labs, will use INTAMSYS's Funmat HT 3D printer to explore the possibilities of 3D printed PEEK implants.
The front line of healthcare
Edge Labs is a research division within the UCSF Department of Orthopedic Surgery. On "the front line of healthcare", the lab offers 3D printing for the production of Precision Anatomic Models (PAMs) used in surgical planning, education, and clinical decision making. Moving forward, the lab also hopes to extend 3D printed PAMs to the production of customized implants and other medical devices.
Dr. Alexis Dang will be co-leading the ongoing research initiative alongside fellow Edge Labs musculoskeletal researchers Dr. Aenor Sawyer, Dr. Alan Dang.
With INTAMSYS, Dr. Alexis Dang explains, "This level of industrial grade printing has not been available at this price point,"
"We are interested in being able to prototype customized implants using high-temperature materials such as PEEK."
3D printed PEEK
With proven proficiency in the medical sector, PEEK is the perfect material for the USCF team's ongoing orthopedic research. It has high flame and ultraviolet radiation retardancy, superior chemical resistance, excellent heat release, and extremely low toxicity.
By 3D printing with the material the UCSF team are afforded much more flexibility with implant design, and the opportunity to improve patient care with the production of custom devices.
Charles Han, CEO of INTAMSYS, comments "We are very pleased to work with UCSF's Department of Orthopaedic Surgery to advance PEEK applications in medicine, as well as promoting health care cost savings in the field of orthopaedics,"
"Collaborating with surgeons to deliver the best possible patient outcomes is what drives our company."
For more information about INTAMSYS products and potential 3D printing applications visit the company website here.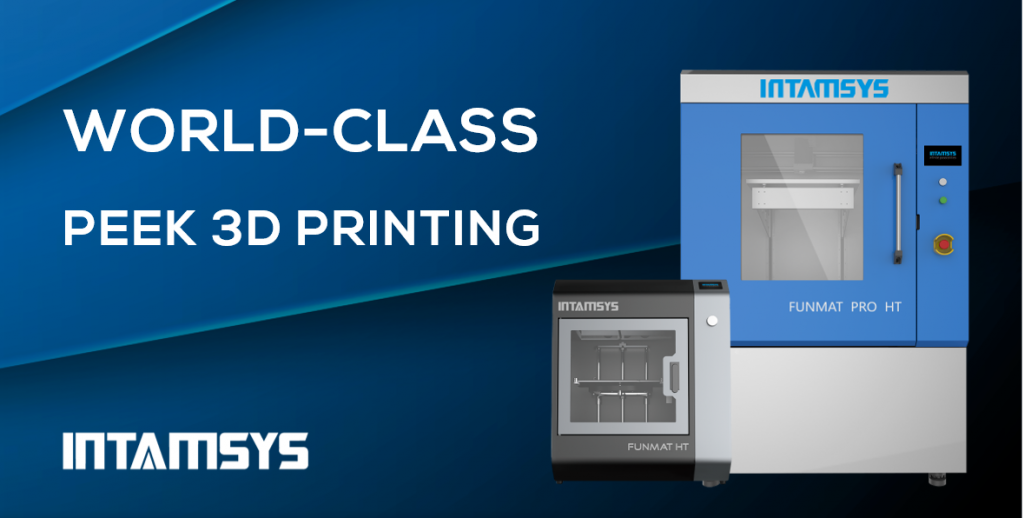 To stay up to date with the latest medical advances subscribe to the 3D Printing Industry newsletter, follow us on Twitter and like us on Facebook.
Sign up to 3D Printing Jobs to post and find new opportunities near you.
Featured image shows from left to right: Dr. Aenor Sawyer, Dr. Alexis Dang, Dr. Alan Dang co-leads of the UCSF/INTAMSYS research initiative. Photos via the University of California, San Francisco.