Increasing the use of 3D printing will be part of GE's strategy for 2017. Now the multinational company have secured ownership of metal additive manufacturing companies Concept Laser and Arcam AB (STO:ARCM), the Additive and Capital factions of GE (NYSE: GE) are coming together to offer loans to companies. GE anticipate these loans will encourage enterprises to develop their metal additive manufacturing (AM) facilities.
In a statement from the company, the Vice President for Additive Integration, Mohammad Ehteshami, explains the company's full investment in AM for the Fourth Industrial Revolution, adding that;
By partnering with GE Capital, we're now able to democratize additive manufacturing, making it easier for businesses to buy additive machines, fostering their competitiveness and accelerating the adoption rate. We're excited to be part of the additive revolution.
Their stake in the ground
In addition to holding 75% of Concept Laser, GE are incorporating the company's machines into their production lines. The use of metal 3D printing by GE includes, FAA certified jet-engines.
With Arcam AB, GE utilize the Electron Beam Melting (EBM) systems first invented by the Swedish company in 2002, and hold a controlling 76% of its shares. EBM can be used with a number of materials including Inconel super alloys, which are being researched for their efficacy in outer-space.
Accelerating solutions
GE already provide broad financing options for commercial, distribution, equipment and healthcare. To date, they have also invested $1.5 billion in the AM industry, and hopes the introduction of  loans will incite action from businesses particularly within medicine, aerospace, automotive and machining industries.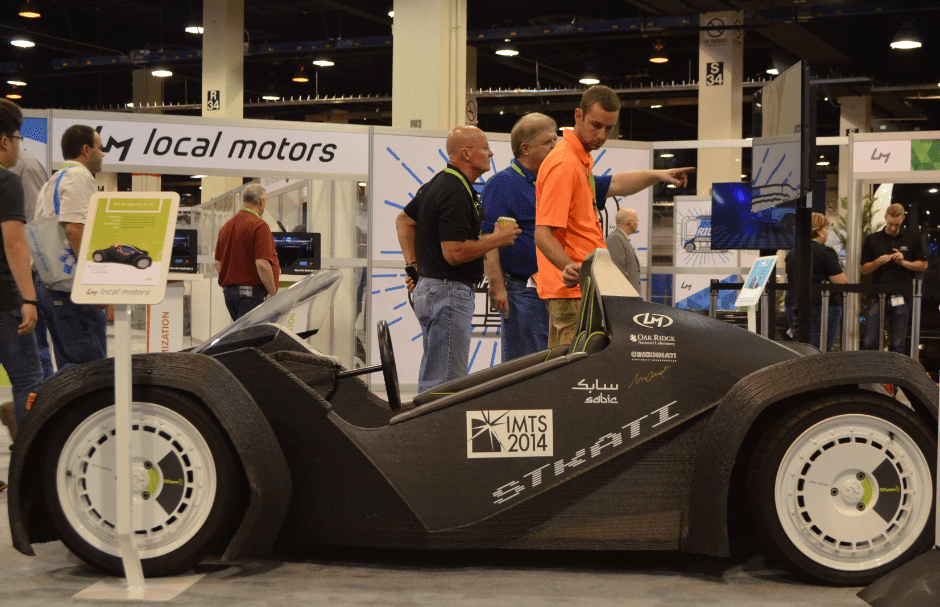 Such solutions could be just the ticket needed for manufacturing companies looking to bridge the gap between traditional and new methods. It also provides GE with the momentum it needs to keep ahead in the changing international climate, promising new potential partnerships in the coming year.
Trevor Schauenberg, President and CEO of GE Capital Industrial Finance, reinforces this move in the following statement, saying:
Our dual expertise both in manufacturing and in equipment finance, allows us to create competitive financial solutions that support our customers' strategic business goals. Additive manufacturing is a key contributor to the manufacturing evolution; we're excited to enable its growth.
Featured image shows Electron Beam Melting (EBM) by Arcam additive manufacturing. Photo via: Arcam AB