Nominations for the 2021 3D Printing Industry Awards are now open, have your say who is leading the industry now.
3D printer manufacturer EOS and industrial 3D printing service provider Baltic3D have teamed up with commercial aircraft maintenance, repair and overhaul (MRO) services provider Etihad Engineering to explore the serial 3D printing of interior aircraft parts.
The R&D project, titled "FDM and SLS industrial 3D printing technology applicability in serial manufacturing of aircraft interior parts", will see Baltic3D print thousands of material samples using EOS' laser sintering technology which will be tested at Etihad's Engineering Flammability Laboratory in Abu Dhabi. Once certified to be in accordance with aviation standards, several prototypes will be printed for aircraft interior part designs.
"From part design to the end part manufacturing and certification, the aviation supply chain is heavily hit by Covid-19," said Janis Jātnieks, Co-founder of Baltic3D. "With this R&D project we aim to significantly reduce time and money for design organizations and OEMs have to invest to add additive manufacturing as an additional manufacturing route to existing production or even to completely switch to complex parts production using AM.
"Our plan is to establish a comprehensive test and manufacturing data set that would help aerospace engineers to develop part designs for AM with high level of confidence."
3D printing for aviation
Additive manufacturing has been leveraged within the aerospace sector for some time, with end-use 3D printed parts starting to become more common on commercial aircraft.
For instance, aerospace manufacturer Boeing completed the first flight of its 777X jet in January 2020, fitted with GE9X engines from GE Aviation containing 300 3D printed parts. Since then, Boeing has qualified OEM Stratasys' Antero 800NA thermoplastic filament to produce end-use components aboard its planes.
Earlier this year, fellow aerospace firm Airbus qualified additive manufacturing service provider Materialise to produce flight-ready components for its aircraft. Materialise is to begin producing parts printed with EOS' flame-retardant polyamide powder, PA 2241 FR, marking Airbus' first entry into SLS 3D printing.
Elsewhere, composite materials company Hexcel has launched its own electrically-conductive polymer-based carbon fiber composite specifically for aircraft 3D printing, and air distribution systems manufacturer Senior Aerospace BWT has installed two Stratasys Fortus 450mc 3D printers to 3D print interior aircraft parts for its customers in-house.
Most recently, industrial 3D printer manufacturer Essentium has teamed up with Wichita State University's National Institute for Aviation Research (NIAR) to accelerate the advancement of 3D printing within the US aerospace industry.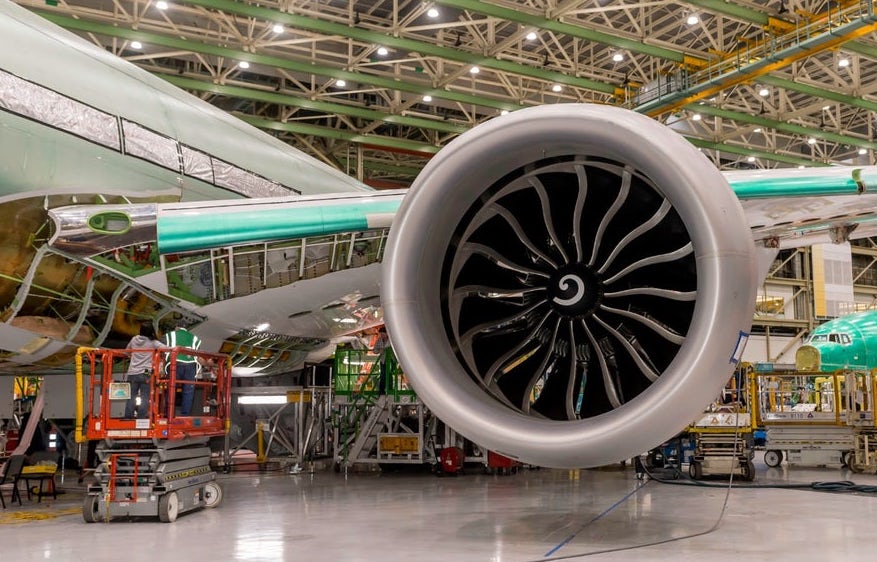 Serial additive manufacturing for aerospace parts
Having already demonstrated qualification of its technology and materials for aerospace applications, EOS' SLS 3D printing technology was selected by Baltic3D for the R&D project with Etihad Engineering. Over the course of the project, Baltic3D will print more than 2,000 material coupons using an EOS P 396 machine, which will then undergo testing at Etihad's Engineering Flammability Laboratory.
During the flammability testing stage, which will involve FST and heat release tests among others, Etihad will provide engineering analysis and reports to deliver feedback on the 3D printed designs and prototypes produced by Baltic3D. The material samples will be tested in accordance with aviation standards, and once these requirements are satisfied, several prototypes for aircraft interior part designs will be created.
"EOS constantly is striving to be the most trusted partner with proven and reliable technology, continuously complying with the requirements of the aerospace industry," said Markus Glasser, Senior Vice President EMEA at EOS. "Over the last few years, we have managed to fully qualify our technology – meaning qualified materials, processes and systems for the aerospace world.
"Aerospace demands reliable data, which is the primary aim of this project, and thereby we firmly believe that this project will substantially accelerate the adoption of AM in aerospace."
According to Glasser, EOS and Baltic3D both share the vision of producing high quality offerings for their aerospace customers, through enabling technology innovation and cost reduction for complex parts. Baltic3D's goal is to increase the access of 3D printing know-how and testing results in order to speed up the adoption of 3D printing for aviation companies.
All in all, the R&D project's overarching aim is to bring the production of aircraft interior parts closer to true serial additive manufacturing. And, as an industry leader in implementing 3D printing technologies into aerospace applications, Etihad is also on board with this vision.
"As the first MRO airline in the Middle East to receive EASA approval to design, produce, and certify 3D printed cabin parts, we are delighted to support Baltic3D and EOS," said Ahmad Rajei, Acting Vice President Design, Engineering and Innovation at Etihad Engineering. "The launch of this R&D initiative is in line with Etihad Engineering's position as a leading global player in aircraft engineering as well as a pioneer in innovation and technology."
Since displaying the region's first 3D printed aircraft interior part in 2017, Etihad has continued to ramp up its 3D printing efforts. In recent years, the company has formed partnerships with large scale 3D printer manufacturer BigRep, and has worked with Siemens and aerostructure manufacturer Strata Manufacturing.
Etihad Engineering and EOS have also previously worked together on aerospace projects, with the two companies forming an agreement in 2018 for EOS to produce 3D printed cabin interiors for Etihad's aircraft using polymer additive manufacturing technology.
The following year, Etihad opened its additive manufacturing facility in Abu Dhabi in partnership with EOS and BigRep. Reportedly the region's first 3D printing lab with Design and Production Approval from the EASA, the center aimed to produce aircraft parts using PBF technology.
Nominations for the 2021 3D Printing Industry Awards are now open, have your say who is leading the industry now.
Subscribe to the 3D Printing Industry newsletter for the latest news in additive manufacturing. You can also stay connected by following us on Twitter and liking us on Facebook.
Looking for a career in additive manufacturing? Visit 3D Printing Jobs for a selection of roles in the industry.
Subscribe to our YouTube channel for the latest 3D printing video shorts, reviews and webinar replays.
Featured image shows PA 2241 FR material samples, produced at Baltic3D, ready to be shipped for flammability testing. Photo via Baltic3D.