Dagoma, a French 3D printer manufacturer has recruited the help of international advertisement agency TBWA/Paris, to frustrate the spread of 3D printed guns. To do this, TBWA/Paris has generated and disseminated fake and unusable digital files of 3D printable guns.
François Claux, Creative Art Director at TBWA, said, "To fight the spread of these guns, we knew we needed to get to the root of the problem. These files are spreading everywhere and are easy to download; you don't even have to use the dark web."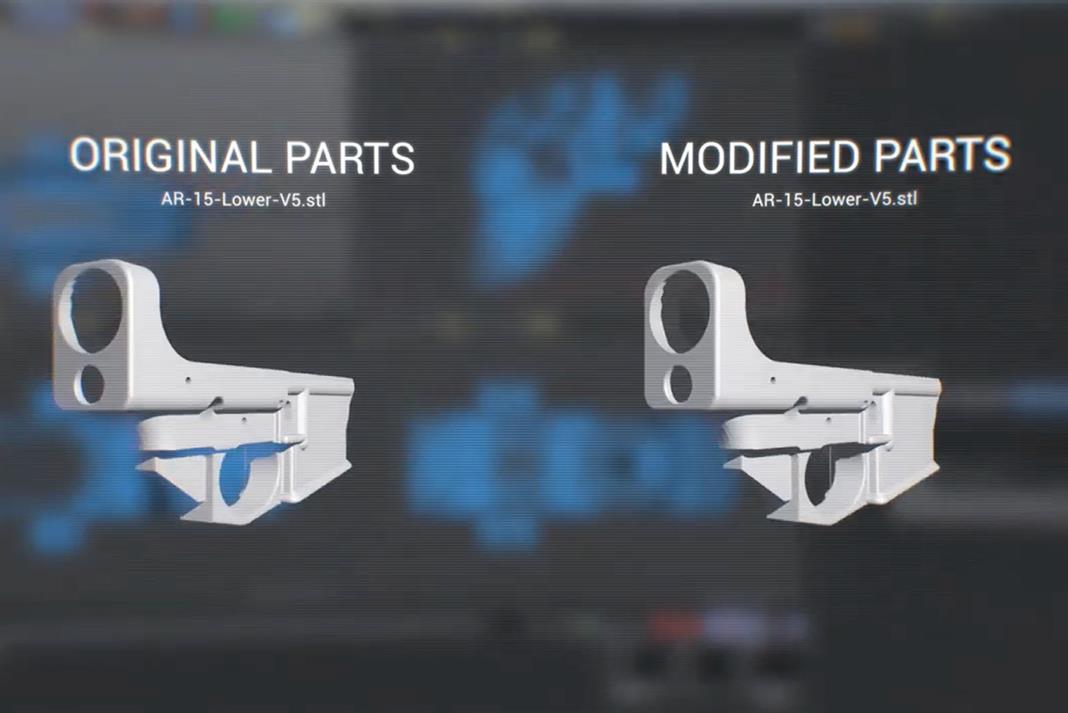 The endless gun debate
Last year, the U.S. Department of Defense (DOD) and U.S. Department of State (DOS) deemed that 3D printable gun files are no longer banned from distribution.
The 3D printed gun debate in the U.S reached a boiling point when the gun advocate Cody Wilson relaunched the 3D printable gun files on the Defense Distributed website. Since then gun safety advocates have tried to obtain an injunction against the judgment.
After the relaunch of Defense Distributed, Facebook issued a statement that "Sharing instructions on how to print firearms using 3D printers is not allowed under our Community Standards." Furthermore, late last year, the U.S Representative Frank Joseph Pallone Jr. submitted the "3D Firearms Prohibition Act" bill against the distribution of digital guns.
But the debate is not over yet.
Halting the 3D printed gun movement
Even if 3D printed guns are banned, it might be too late to stop their distribution over the internet. These files are now so widespread that one does not even need to have access to the 'dark web' to download them.
Dagoma has realized this and has started the HarmlessGuns campaign to make access to 3D printable gun files difficult. With the help of TBWA/Paris, Dagoma is altering the 3D models of guns available over the internet to render them useless.
A large amount of 3D files of guns were downloaded from the internet and modified. The modified gun files look exactly like the original but may have a narrow gun barrel and or an ineffective trigger. After such alterations, a 3D printed gun is nothing more than a "3-D Plastic Gun."
The campaign has successfully distributed fake gun models over the internet which have been downloaded over 13,000 times. Dagoma believes that this strategy will discourage 3D printed gun enthusiasts.
Claux said, "It will take about a week to see if the gun works or not once they have 3D printed it. That's the only way you'll find out that, in fact, you can't build the gun."
Furthermore, Dagoma states: "we are developing a 3D gun files detector on our software to prevent their manufacturing on our 3D printers."
Nominations for 3D Printing Awards 2019 are open. Please let us know about the best applications of 3D printing.
For more news about 3D printing, subscribe to our 3D printing newsletter. You can also visit us on Facebook and Twitter.
If you are looking for a job in the industry, visit our 3D Printing Jobs site. 
Featured image shows the original and modified 3D model of the 3D printable gun. Image via Campaign.