Subscribe to the 3D Printing Industry YouTube channel for the latest 3D printing webinars, video shorts, and reviews.
America Makes, the US additive manufacturing innovation institute, has announced a new Open Project Call (OPC) totaling $1.6M in funding. The OPC will focus on five technical topics, with the goal of accelerating the development of additive manufacturing technology to meet the needs of both businesses and the armed forces.
Similarly, in Asia, business accelerators Enterprise Singapore (ESG) and the National Additive Manufacturing Innovation Cluster (NAMIC) are collaborating to launch their own open grant call focused on parts analysis and design for additive manufacturing. The joint initiative is intended to support local Singaporean businesses in evaluating and adopting 3D printing technologies.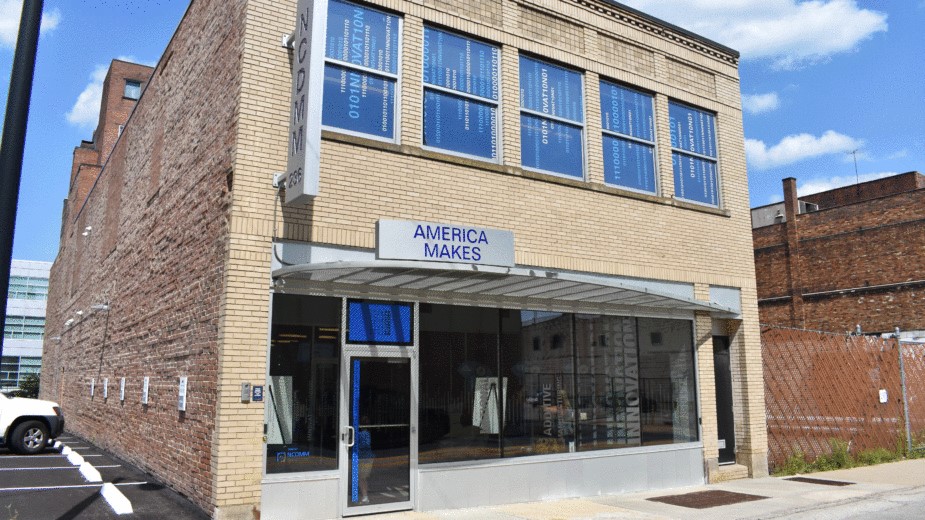 The America Makes OPC
Funded by the Air Force Research Laboratory's (AFRL) Materials and Manufacturing Directorate, America Makes' latest OPC is all about deploying innovative, cost-effective, and energy-efficient 3D printing technologies. By supporting areas of design, materials, processes, and the value chain, the OPC aims to advance the America Makes technology roadmap.
"This Open Project Call represents a vast array of topics and opportunities to benefit our membership and our industry at large," explains Brandon D. Ribic, America Makes Technology Director. "As our first OPC of 2021, we are thrilled with the efforts of our Roadmap Advisory and Working Groups for their contributions in identifying, prioritizing, and developing these technology and education and workforce development topics."
The five technical topics addressed by the 2021 OPC are as follows:
Topic 1: Strategies for Real-time Defect Mitigation for AM Processes
Topic 2: Introductory-level Training Course on the Inspection and Quality Assurance of AM Components
Topic 3: Accelerating Qualification of AM Materials for High-temperature Applications
Topic 4: Solid-state AM Process Technical Data Package Maturation
Topic 5: Assessing Opportunities for AM Process Productivity Improvement
America Makes has stated that this OPC will require a cost share of at least 50%, and the capital must be sourced from non-Federal bodies. Submissions are due by July 2, 2021, and the winning proposals will be announced on August 3.
Ribic adds, "We also appreciate the provided insightful membership input that helped to further enhance this OPC. I look forward to receiving the quality and innovative responses that we have come to expect from our membership community."
Additionally, America Makes has also announced a call for topics for its next Rapid Innovation Call (RIC). Operating on the same July 2 deadline, the topic call will set up the next RIC for early August, when the institute expects more funding ($500K) to be available.
Advancing 3D printing in Singapore with ESG and NAMIC
Across the Pacific Ocean, ESG and NAMIC are also launching an open grant call to help local businesses adopt 3D printing. The program, which focuses on part identification, analysis, and technology feasibility assessment, will be broken up into two phases that represent the start of a typical organization's additive manufacturing journey.
Phase one will help applicants with part identification and analysis, and will be supported by NAMIC Tech Hubs. This step is crucial for companies to lay the groundwork to successfully implement additive manufacturing, but a lack of awareness and expertise can make it tricky. For this phase, the applicants will need to match NAMIC's capital support in-kind.
Phase two will see the applicant working with Singapore-based additive manufacturing service bureaus to conduct a part fabrication feasibility study. This phase will be supported by ESG via the Enterprise Development Grant (EDG) scheme.
To be eligible for the program, applicants must be a local Singaporean business with a legal presence in the country, and all work for the open grant call should be conducted in Singapore. Applications for the open grant call close on 30 June 2022 – further details of the proposal submission process can be found here.
Supporting 3D printing with funding
Capital support programs like the recent open calls are a great way of nurturing innovation in the 3D printing industry. Earlier this year, America Makes launched a Rapid Innovation Call focused specifically on advancing the qualification and certification of 3D printed parts. Backed by a total of $185,000 in funding, the call comprised three different technical focus areas.
Elsewhere, the European Welding Federation (EWF) has previously launched several open calls for its AMable project, which aims to support SMEs trying to adopt additive manufacturing technology. Supported by €900K, Open Call 6 saw prospective SMEs submitting proposals for functional products that can only be fabricated using additive manufacturing.
Subscribe to the 3D Printing Industry newsletter for the latest news in additive manufacturing. You can also stay connected by following us on Twitter, liking us on Facebook, and tuning into the 3D Printing Industry YouTube Channel.
Looking for a career in additive manufacturing? Visit 3D Printing Jobs for a selection of roles in the industry.
Featured image shows the America Makes building in Youngstown, Ohio. Photo via America Makes.