US additive manufacturing accelerator America Makes in collaboration with OSD ManTech and Manufacturing Innovation Institutes has launched a project call.
The budget for the project call is up to $1.5 million to bankroll initiatives falling under the MII Point of Need (PoN) Challenge from the U.S. Department of Defense (DoD). The DoD PoN Manufacturing Challenge Project Call outlines the dual-use applications which are adaptive to the DoD and the domestic manufacturing industry's specific requirements. According to the company, individual project budgets must not exceed $0.5 million.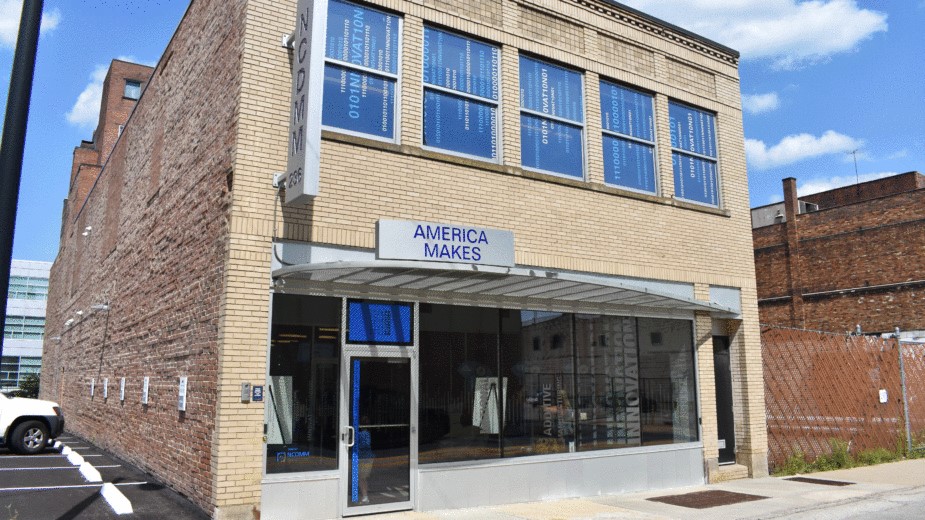 What are the objectives of this project call?
This project call focuses on a specific Special Topic Area (STA) derived from the DoD advanced manufacturing community and includes seven challenges on PoN manufacturing applications relevant to the DoD.
The challenges include "Building the Forward Operating Base (FOB) Challenge", "Unmanned Ground Vehicle (UGV) Challenge", "Warfighter Medical, Health, and Nutrition Challenge", "Power Challenge", "Cyber Challenge", "Staying in the Fight Challenge" and others. Each challenge is based on a Class of Supply. Projects shall demonstrate the technology that could address the scenario and be deployed and performed in the required operational environment.
America Makes notes that additive manufacturing will continue to be a factor in technological advancements in the defense and aerospace industries. As a result, members of America Makes are requested to submit novel manufacturing solutions that can be implemented near the warfighter. Because US forces have a global reach, solutions must be designed to function in difficult operational environments. The DoD will select a location within the continental United States that represents one of two operational environments: cold weather (i.e., arctic-type) or hot/humid.
Project teams can submit proposals for one or more of the seven challenges, but they must include America Makes as an execution partner. The project call is a two-part proposal process. Step 1 consists of a five-page concept paper and a quad chart, and Step 2 is an invitation-only presentation overview.
The Project Call was launched on January 12, 2023. The eligibility criteria necessitate that all participants must be America Makes members. The submission deadline for concept papers is February 6, 2023. The submission deadline for presentations/supporting documents is February 28, 2023. Team presentations will be held on March 8 and 9, 2023.
According to America Makes, the anticipated awards announcement will be on or around March 30, 2023. The estimated target project start date will be May 15, 2023, whereas the project completion date is expected to be prior to December 15, 2023.
Additive manufacturing project calls
Previously, America Makes issued two project calls totaling $1.7 million. In other news, the National Additive Manufacturing Innovation Institute in Ohio awarded Boeing Research and Technology a project to produce enhanced 3D printing materials. Boeing's Auburn-based R&D unit will work on the GAMAT project, funded by the Air Force Research Laboratory (AFRL). The ultimate goal is to create additive materials using Ti-6AI-4V. RPMI Innovations, Edison Welding Institute (EWI), Auburn University, ASTM International, and the University of Texas El Paso are among the few collaborators.
Elsewhere, NextFlex, a consortium to advance US flexible hybrid electronics (FHE) production, announced a call for projects. The organization sought novel approaches to the formation of FHEs that discuss both advanced manufacturing issues and US Department of Defense priorities through its $11.5 million project call. Malcolm Thompson, Ph.D., Executive Director of NextFlex said, "We are delighted to announce this new round of funding for advanced manufacturing developments in the US. The benefits of FHE – additively manufactured electronic systems that are lightweight, thin, and conformable, are transforming our perceptions of how ubiquitous electronics can truly be."
Follow this link for all the Formnext 2022 news.
To stay up to date with the latest 3D printing news, don't forget to subscribe to the 3D Printing Industry newsletter or follow us on Twitter, or like our page on Facebook.
While you're here, why not subscribe to our Youtube channel? Featuring discussion, debriefs, video shorts, and webinar replays.
Are you looking for a job in the additive manufacturing industry? Visit 3D Printing Jobs for a selection of roles in the industry.
Feature image shows the logo of America Makes. Image via America Makes.