Leading US 3D printer manufacturer 3D Systems and Japanese product design company SWANY have announced a collaboration to promote the adoption of large-format pellet extrusion 3D printing in Japan.
Through this partnership, SWANY will open a new demo center featuring a 3D Systems EXT 1070 Titan Pellet 3D printer, the first of its kind in Japan. Located at 7361 Tomigata, Ina City, Nagano Prefecture, the demo center will open in October.
The Titan 3D printer will be used to showcase the capabilities of pellet-extrusion 3D printing for the additive and subtractive production of large-format parts. From the demo center, SWANY will also provide 3D printing services. This includes design support to aid the prototyping and production of various applications within the Asia-Pacific region.
Additionally, the two companies will jointly develop new 3D printing parameters for mass production and recycled pellet materials. It is hoped that these parameters will enable more sustainable additive manufacturing. This will address a range of applications with Upcycling Wokspace (UCWS), a recycling initiative for sustainable manufacturing based in Ina City, Nagano Prefecture, Japan. UCWS recently released a framework for sustainable manufacturing with nearby companies, and the local social welfare council.
"In the production of large plastic parts for our customers, we continually found ourselves challenged to produce molds with dramatic speed and in a cost-efficient way. As a result, we often couldn't meet these requests and turned away business. We believe that 3D Systems' EXT 1070 Titan Pellet printer is the only tool that can overcome this challenge," explained SWANY president and CEO Yoshihiro Hashizume.
"Through our collaboration with 3D Systems at our new Demo Center, we are confident that the EXT Titan Pellet printers will facilitate a major change in Japan's domestic manufacturing environment for mass production."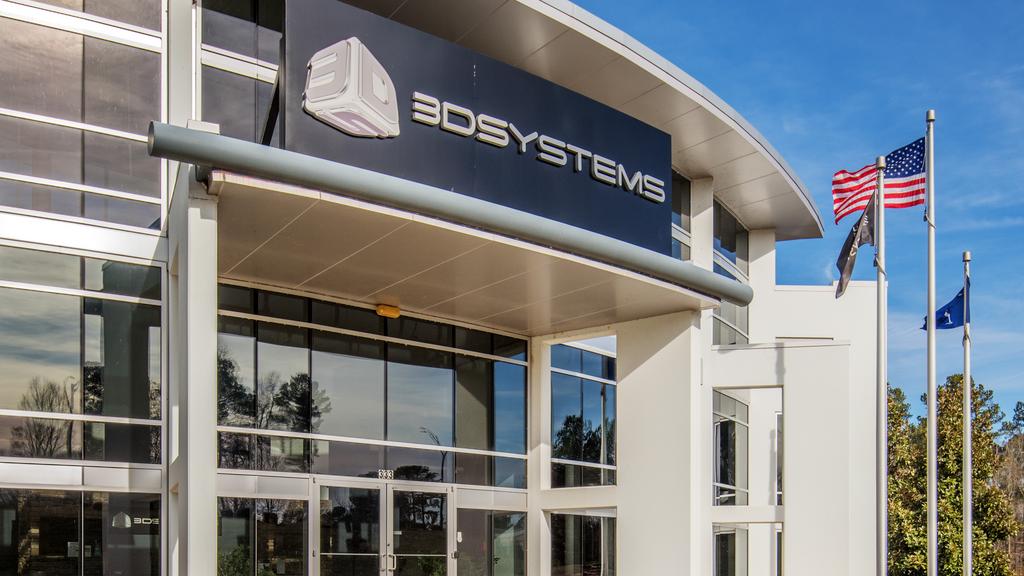 3D Systems' EXT 1070 Titan Pellet 3D printer
SWANY is said to have chosen 3D Systems for this collaboration due to the company's strong reputation as a technology pioneer within the 3D printing industry.
3D Systems' EXT Titan Pellet 3D printers are certainly a leading option within the polymer extrusion 3D printing market. The Titan's global install base includes companies in a range of industries including aerospace, automotive, foundries, consumer products, and general manufacturing.
Using pelletized feedstocks, the EXT Titan offers up to a 10x reduction in material costs, and a wider range of functional materials, compared to traditional filament based 3D printers. With a substantial build volume of 42"x42"x48", and 3D print speeds 10x faster than traditional filament extrusion 3D printers, the EXT Titan 1070 is especially well-suited to large-scale part production.
EXT Titan Pellet 3D printers also offer unique tool head options. In addition to dual-pellet and filament extruders, a CNC milling spindle tool head can also be added. This 3-axis spindle enables high-precision surface finishing both during and after 3D printing. This is especially useful for applications which require high-quality surface finish and dimensional accuracy.
The EXT 1070 Titan Pellet purchased by SWANY includes both additive and subtractive tool heads – one pellet extruder and one milling spindle. This combination will allow SWANY to efficiently 3D print large-scale parts, such as large-scale patterns, molds, production batch runs, and functional prototypes. The parts will also be 3D printed with manufacturing-level accuracy, surface quality, and repeatability.
Large-format pellet extrusion
3D Systems are by no means the only company to offer large-format pellet extrusion technology.
During last month's TCT 3Sixty trade show in Birmingham, UK-based 3D printer service provider EVO 3D unveiled their new Rapid Fusion PE 320 pellet extruder. The first large-format pellet extruder to be produced in the UK, the PE 320 requires a low payload and can extrude at high speeds of up to 12 kg/h. This is said to fill a significant gap in the market, with EVO 3D Marketing Director Jake Hand telling 3D Printing Industry that "We built it because it doesn't exist. What we're passionate about is filling that gap."
Last year, 2D printing company Seiko Epson Corporation (Epson) made its debut into the additive manufacturing market with an industrial grade pellet extruder. Unique to this pellet extruder is its flat screw extrusion technology, which offers wide ranging pellet material compatibility. This includes resin granules, metal pellets, and high performance thermoplastics like PEEK.
Subscribe to the 3D Printing Industry newsletter to ensure you keep up with the latest 3D printing news. You can also follow us on Twitter, like our Facebook page, and subscribe to the 3D Printing Industry Youtube channel to access more exclusive content.

Are you interested in working in the additive manufacturing industry? Visit 3D Printing Jobs to view a selection of available roles and kickstart your career.

Featured image shows 3D Systems' EXT 1070 Titan Pellet 3D printer. Image via 3D Systems.