Last week 3D Printing Industry learned that the Lego Group is targetting the 3D printing maker community with a series of takedown notices.
A 2010 ECJ ruling found that although the classic LEGO brick was not protectable by trademark, protection would be granted to the Danish company's minifigures or minifigs as they are widely known. The current notices seen by 3D Printing Industry refer specifically to the "famous red-square LEGO logo and the Minifigure figurine" and ask recipients to "Please act expeditiously to remove the listings."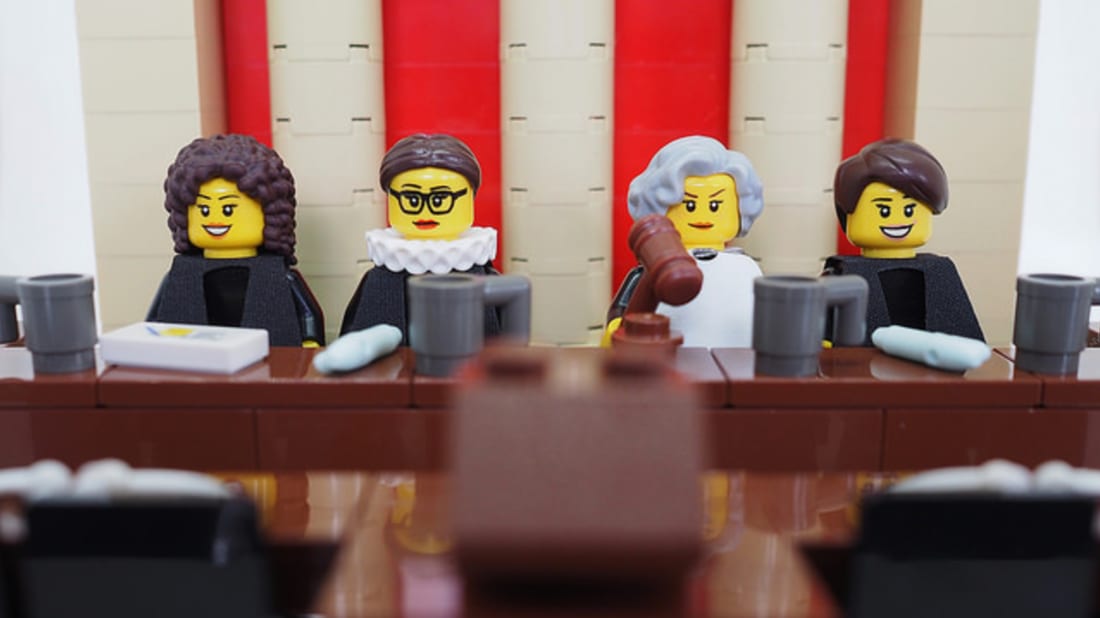 LEGO and 3D Printing
Responding to a question about how Lego views 3D printing Jonas Søndergård, Global Press Officer at the Lego Group told us, "3D printing is an exciting and innovative technology that offers new possibilities for a range of different applications. We currently use 3D printing to create prototypes of new LEGO elements and are always exploring new ways to use this technology."
"However, 3D printing is not a viable alternative to the injection molding we currently use to make the LEGO bricks you find in our boxes in stores. That's because we have extraordinarily rigorous safety and quality requirements, and currently 3D printed bricks and elements don't meet these.  

We will continue to explore opportunities for using 3D printing and closely follow developments in this area."
When asked why the Lego Group has issued takedown notices, the company was less forthcoming. Ida Rosendahl, Associate Manager Corporate Communications at the Lego Group explained they have a high volume of queries. Rosendahl says it could be weeks before LEGO provides an explanation as to why it has issued trademark and copyright takedown notices against platforms and individuals sharing fan art.
Community critical of LEGO's move
Stian Ervik Wahlvåg is a 3D designer and self-described Adult Fan of LEGO (AFOL) based in Norway and is among those who have had files removed. "I grew up building with LEGO bricks and have been a fan ever since. As an adult, I still buy sets for myself that I display in my workshop, and my kids play with LEGO every day, we have boxes full of bricks," Wahlvåg told me over Twitter.
There are many life-long LEGO fans in the 3D printing community and beyond who often find novel and entertaining ways to creatively express the pleasure the brand brings them. "I absolutely love the endless creativity that LEGO brings," explains Wahlvåg, "As a 3D designer, I wanted to have fun and create human-scale versions of some of their iconic bricks where I also challenged myself by adding electronics." The result was a series of videos including a 3D printable scaled-up LEGO Space Blaster and a "3D Printed Human Scale Working LEGO Parrot".
These videos were initially accompanied by links to download the .stl files. The links have now been removed. Wahlvåg did not charge for the files, nor did he sell the models. "This project has been based on nostalgia and the love for the bricks", he says, "With the bill of materials I end up spending money on these projects. The files I create I always share for free, and I find enjoyment in seeing other people sharing photos of their makes."
How can brands engage with 3D printing?
According to Chengxi Wang, CEO of 3D printable content platform MyMiniFactory, Wahlvåg is not alone. A legal representative of LEGO recently contacted MyMiniFactory and requested it "remove a long list of LEGO-related free content. The legal representative didn't mention in what specific way those free contents infringed LEGO trademark and copyright," says Wang.
Reaction on social media was overwhelmingly critical of LEGO's move. Twitter user jmtosses wrote, "reminds me of how labels treated mp3 music and sampling a few years back … Stay in the past, die in the blast." Replying to an unrelated tweet by LEGO, another user wrote, "How about you stop attacking #3Dprinting creators. Some of us grew up spending our whole childhood allowances on your products.. and now you make us resent you."
At the content platforms, the response is mixed. Some platforms have removed a large portion of LEGO-related content, elsewhere a different approach is taken. "Since MyMiniFactory's mission is to respect and empower the community of 3D designers to maximize their creativity, rather than directly removing the content, we decided to open the discussion with our designer community," says Wang. 
Wahlvåg sums up his recent experience saying, "I fully understand that [LEGO] need to do this to protect their IP and I respect that, but as an AFOL and a maker that wants to show my passion and love for LEGO with my projects I am a bit disappointed. I will probably focus less on LEGO in the future and spend more time on my own projects. It's a shame because I thoroughly enjoyed making these LEGO projects."
The approach taken by LEGO is not the only way for brands to interact with the growing number of 3D designers and those in the 3D printing community who enjoy creating what is often called fan art. "As an alternative, we have IP owners, such as Ravensburger and Little Prince, who recognize and value the creative power of our community and launch co-creation design campaigns," the MyMiniFactory CEO tells me. 
"We see this as a promising way to solve the IP protection issue in 3D printing, which not only protects the creativity of the amazing 3D printing community but also gives IP owners a tremendous source of innovation."
3D Printing Industry will have further updates from the parties involved. Subscribe to our free newsletter and follow us on Twitter to keep up to date with the latest developments. 
Read more about 3D printing and intellectual property here.
Featured image shows a marketing gift made by Canadian lawyers JSS Barristers.