The US Navy's Fleet Readiness Center Southeast (FRCSE) based in Jacksonville, Florida, has 3D printed a part for use inside a T-44 Pegasus airplane. FRCSE Commanding Officer Capt. Chuck Stuart comments,
This is an awesome milestone for our facility. It shows the innovative approaches our artisans and engineers incorporate to help support the U.S. military every day.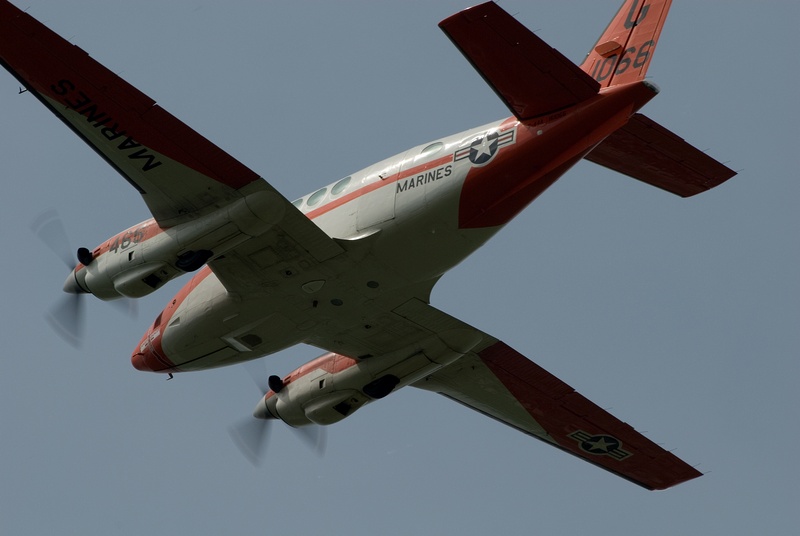 Renewing the design of discontinued components
Air duct tubing is used to circulate air in the cockpit of a T-44 Pegasus, which is manufactured Beechcraft Corporation. First introduced into training for the military in 1964, Beechcraft has now discontinued this particular air duct part for the aircraft, but the FRCSE needed a replacement.
By considering the part in situ, Navy Toolmaker Randy Meeker redesigned the duct in CAD software and 3D printed it in the industrial plastic Ultem 1085.
Meeker also consolidated the duct into one single piece instead of two. Meeker comments,
There is a lot of responsibility on the engineer for these parts that are actually used in aircraft. It's a whole new world of technology, and it's their responsibility to make sure it can be used safely. That's why this particular project was a good first candidate because it's not a flight-critical part, but it's a step forward in incorporating 3D-printed parts into aircraft.
The rise of digital warehouses
German rail company Deutsche Bahn are also assessing the logistics of 3D printing for vehicle parts. In addition to collaboration with Arizona's Local Motors to create Olli – a 3D printed autonomous vehicle – Deutsche Bahn will create a digital inventory of existing parts for their trains.
The premise of this is to replace vast warehouses full of parts with digital file counterparts. Doing so not only saves on space, but it creates much more flexibility when it comes to part development and production.
Disruption of supply chain logistics by 3D printing is still at an early stage. But an increasing number of companies are looking to additive manufacturing as a viable solution. Many file sharing platforms already offer freely accessible library's of functional 3D printing files for this purpose.
As we previously reported, the Navy Fleet Readiness Center East in Cherry Point, North Carolina, is has also invested in additive manufacturing through a partnership with Thermwood CNC routers. Over an initial course of two years, staring in 2017, the Fleet Readiness Center East plans to use Thermwood's Large Scale Additive Manufacturing (LSAM) machines to make aircraft parts.
Additionally, the US Naval Research Laboratory in Washington D.C. has acquired an M2 Cusing machine from German additive manufacturing company Concept Laser.
To stay up to date with additive manufacturing's use for spare parts, sign up to the 3D Printing Industry newsletter and follow our active social media channels.
Photo shows aircraft, shooting stars and planets seen from the Navy aircraft carrier USS Ronald Reagan (CVN 76) U.S. Navy photo by Mass Communication Specialist 3rd Class Ryan McFarlane/Released