3D printing service provider Shapeways has announced that its revenue grew by 11% during Q1 2021.
Within a brief outline of its financials, Shapeways has revealed that its revenue rose from the $7.9 million it generated in Q1 2020, to $8.8 million in Q1 2021. While the company's growth reflects its ongoing expansion ambitions, it remains well short of the 38% it has projected for FY 2021, ahead of its $605 million merger with SPAC Galileo Acquisition (GLEO).
"Our results reflect our ongoing focus to scale across markets and grow our customer engagement across the industrial, medical, automotive and aerospace segments," said Greg Kress, CEO of Shapeways. "We are pleased with our strong first quarter results that reinforce the power of Shapeways' end-to-end digital manufacturing platform, and we remain confident in our ability to deliver on our growth plans."
Shapeways' Q1 2021 financials
Although Shapeways' merger with Galileo will soon see it become publicly-listed, the deal hasn't been finalized, hence it's not yet obliged to release its full financials. From what's been revealed, it's clear that the firm has seen its revenue recover after what must have been a COVID-hit 2020, but given that its Q1 2019 figures aren't available, it's difficult to put this result into context.
With regards to profitability, Shapeways has also reported that its gross profit grew by 30% between Q1 2020 and Q1 2021 from $3.2 million to $4.1 million, while its gross margin rose from 40% to 47%. According to the company, it has managed to improve its net income by focusing on the sale of its higher-value product lines, as well as making operational improvements and upgrading its online platform.
Additionally, alongside the limited release of its financials, Shapeways has announced that on June 9 2021, Galileo filed a registration statement with the SEC that included a prospectus for the companies' merger. Galileo's move brings the transaction a step closer to completion, in a deal that will provide Shapeways with access to $195 million worth of capital to fund its continued expansion.
"We continue to extend partnerships with innovative additive [manufacturing] companies to expand our offerings and better serve our customers' manufacturing needs, including full color 3D printing," added Kress. "We look forward to finalizing the merger transaction with Galileo and continuing to accelerate product innovation and expand customer adoption."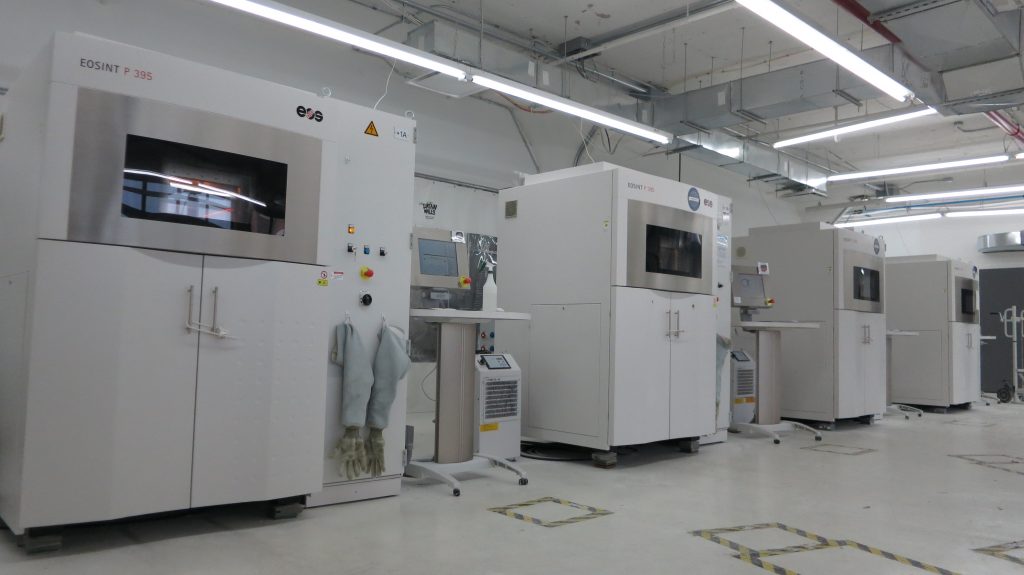 A missed pre-merger opportunity?
Once completed, Shapeways' merger with Galileo will see it become listed on the NYSE under the ticker 'SHPW,' while raising substantial funding for it to reinvest in its material and technology offerings. However, in the past, the company has already received over $100 million of investment, and its pre-merger balance sheets show that as of December 31 2020, it had just $948,000 in property and equipment.
As a result, the firm's unclear financials raise questions about where this $100 million could have been spent, and whether its management intends to invest its upcoming $195 million windfall in the same way. In this regard, Shapeways' Q1 2021 financials do little to clarify its spending commitments, but they do reveal that the company's revenue growth remains some way short of its own expectations.
Back in April 2021, the firm forecasted an annual revenue rise of 38% between FY 2020 and FY 2021, yet it achieved an increase of just 11% during Q1 2021. What's more, 3D Systems may have recently sold its on-demand manufacturing arm, but Protolabs and its Hubs subsidiary are increasingly cornering the professional market, while Xometry has revealed that it too intends to go public via the NASDAQ.
Consequently, even if Shapeways does conclude its merger with Galileo this summer as planned, and invests heavily in its equipment portfolio, there's no guarantee that this will immediately translate into a wider share of what has become a highly-competitive market, or allow it to reach its lofty FY 2021 revenue target of $44 million. 
| | | | | | | |
| --- | --- | --- | --- | --- | --- | --- |
| Shapeways' Projections ($) | FY 2019 | FY 2020 | FY 2021 | FY 2022 | FY 2023 | FY 2024 |
| Revenue | 33.5m | 31.8m | 44m | 86m | 150m | 250m |
| YoY Growth (%) | – | -5 | +38 | +95 | +74 | +67 |
3D printing's SPAC IPO shift
Like Shapeways, Markforged has also outlined its financials ahead of its imminent $2.1 billion SPAC merger with blank check company 'one.' During Q1 2021, the firm reported 15% revenue growth, and looking ahead, it predicts that its install base will achieve a Compound Annual Growth Rate (CAGR) of 60% between now and 2025.
In addition to Shapeways and Markforged, 3D printing firms like Rocket Lab, VELO3D, Bright Machines and Redwire have all agreed to go public as part of a $13 billion SPAC IPO trend, raising them $2.8 billion in funding, but of these companies only Desktop Metal has so far finalized its merger, and proved that they don't bring guaranteed profitability.
Since completing its $2.5 billion merger with Trine Acquisition, the company has invested heavily in its expansion, acquiring EnvisionTEC for $300 million, and racked up a Q1 2021 net loss of $59 million in the process. Similarly, the firm's shares haven't exactly captured the imagination of investors on the NYSE, as they've fallen from $24.77 on the day before their listing to the $13.08 mark at time of writing.
To stay up to date with the latest 3D printing news, don't forget to subscribe to the 3D Printing Industry newsletter or follow us on Twitter or liking our page on Facebook.
For a deeper-dive into additive manufacturing, you can now subscribe to our Youtube channel, featuring discussion, de-briefs and shots of 3D printing in-action.
Are you looking for a job in the additive manufacturing industry? Visit 3D Printing Jobs for a selection of roles in the industry.
Featured image shows a Shapeways logo painted inside the firm's New York warehouse. Photo via Gizmodo.