Recently emerging from stealth mode, Boston's Rize Inc. is gearing up to launch their first 3D printer, the Rize One. The machine will be available by the end of the year and introduces a new 3D printing technology: the company calls this Augmented Polymer Deposition (APD).
I spoke with Rize CEO, Frank Marangell to find out more.
Marangell describes the Rize One 3D printer as, "a paradigm shift." This is because of the company's intent to "break the chains of the 3D printing lab and come out of the darkness of basement."
This is not the first time a company has made spectacular claims, but a brief role call of those behind Rize adds weight to Marangell's words.
Rize founder Eugene Giller and Tom Davidson, Rize's VP Engineering are "on the patent that HP is using for their Multi-Jet Fusion Machine," says Marangell.
Giller was also "responsible for the materials that went into Google Glasses, Google bought his company." Marangell explains, "Eugene is a material scientist, he was in the advanced materials group at Z Corp." Working with 3D printing on a daily basis Giller became frustrated with the existing technology.
He "was tired of powder and the post-processing," says Marangell. Anyone familiar with the steps involved in finishing a 3D fabricated part might tell a similar story, "that's something we all said in this industry." Removing support structures from prints using a noxious chemical bath is probably not everyone's idea of fun, post-processing also adds hours to total time to produce a finished part.
But post-processing is only one part of the puzzle to improve 3D printing.
"If you know the different technologies in this industry, every customer has to make a compromise," says Marangell. For strength FDM or SLS might be good choice, but for surface finish, "more brittle acrylics print based machines, photopolymers". The compromise is that "you don't get strength" or you get strength but not the desired finish.
"Eugene thought there must be a better way and he came up with it, and that's our Augmented Polymer Deposition (APD) technology."
Augmented Polymer Deposition
APD is a technology that can put, "down a thermoplastic and then jet an additive on the layer and then another layer of thermoplastic."
The Rize One 3D printer has, "one inkjet head that has two separate channels" and a thermoplastic extruder. With APD, filament and ink can be utilized, layer-by-layer, during the same print-run. The extruder lays down support material and fabricates the part, the inkjet print head can jet both functional inks and release inks. Functional inks can be used to change the material properties while the later ink serves to make the removal of support material an easier task.
The printer is designed for three heads, bringing the channel total to six, and development work is underway to produce, "full color."
The process will work with, "a variety of thermoplastics." But for the first material Rize has formulated an, "engineering medical grade plastic that has no shrinkage, no water absorption and is a compound that Eugene created." The material is, "near isotropic," which means it has almost identical properties in all axises.
Covering all bases
Rize seem to have the materials and hardware base well covered and their second co-founder brings the software experience.
During the funding journey, Giller connected with Leonid Raiz, the fifth employee of PTC and the founder of Revit Technology Corporation. "Revit revolutionized architectural CAD," says Marangell. Back in the 1980s, "Chuck [Hull] said to Leonid make me something so that I can print with my 3D printer," and the .stl file was created. "So Leonid created 3D CAD," he adds.
Marangell himself is no stranger to the 3D printing industry, in 2006 he was hired by Objet to develop the U.S. market. At Objet Marangell, "grew the company from zero to $85 million in six years," and held the position of president. He parted ways with the company in 2013, a year after the Stratasys acquisition.
Understandably Marangell is proud of the team behind the Rize One, but he also credits another factor with the development of APD.
"We wouldn't be able to do this in any other city than Boston. So the U.S. headquarters for Objet was here in Boston and Z-Corp global headquarters was here and many of our team are ex-Z-Corp guys."
The region also has, "3D printing expertise from Harvard spin offs like Voxel8 or MIT and ExOne." Marangell says, "we're a lean and mean team we're 14 people. But the engineering team has more than 20 3D printing patents to their name."
Of Voxels & Materials
The company's first material is "high on the plastic pyramid, near a polycarbonate so we are starting at about 75 mega pascals [MPa] for the X and Y strength of the material, for the Z [axis] we only lose 5 MPa."
 "By comparison ABS is 58 MPa, but only 35 MPa, almost half it loses 40% of its material strength in the Z. So we are double the strength, and you're only as strong as your weakest link. You can't really create a part with all your strength in one direction and all your weakness in another direction, it will always fall apart in the way you least expect it."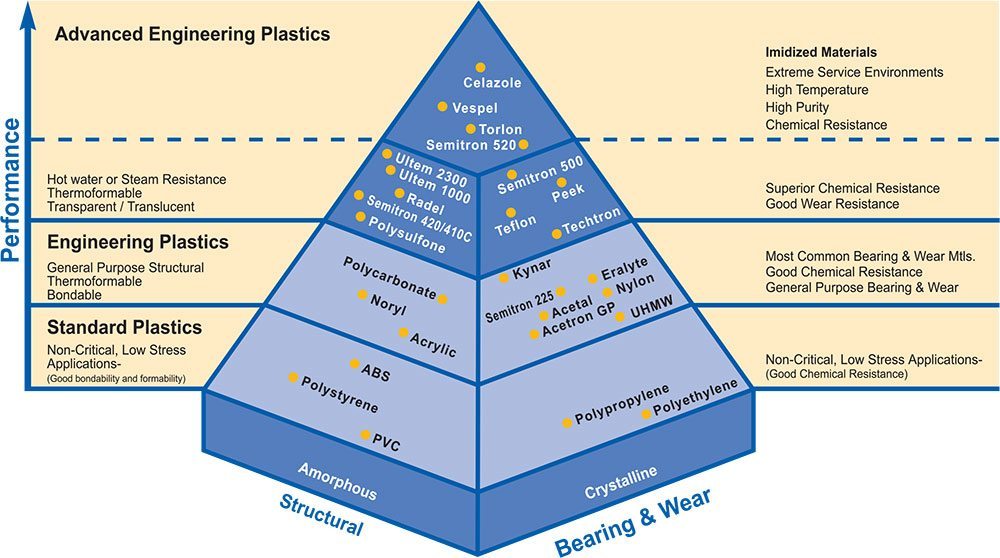 The APD process permits a new type of interaction, "between the support and model, we jet a release material that says 'support me, but don't stick to me'." This means that printed supports should be significantly faster to remove than objects fabricated by other AM methods. Marangell says post-processing can be summarized in three words, "Pop it off."
On the company's website it says post-processing can be done with, "your bare hands; without any filing or sanding, your part is ready to use." This is advantageous over the "noisy, smelly bath in the office air."
That support removal bath contains, "highly alkaline sodium hydroxide and it takes 3 hours. That same part printed on our machine, is stronger, printed in about the same time [post processing] takes 25 seconds. 3 hours vs 25 seconds!"
The CEO believes the, "safety aspect and the environmental aspect of 3D printing is only just starting to get attention." This is an area addressed by a research paper from last year.
APD allows Rize "to change material property on every voxel." Marangell says the 3D printer, "can jet different materials on every different pixel, I can put a release on one pixel, I can put a conductive material on another, I can put an extra bonding material, I can put a smoothing material on another channel."
This is, "a much better opportunity to control voxel by voxel printing" claims Marangell, independent reviewers will have to wait under later in the year when HP's MJF and the Rize One become available to compare. Rize also say their software will be a significant improvement on the current options.
"We don't fix the file, we take imperfect files and use smart algorithms to say, 'that triangle is a little bit 90º off' look around, verify it and just print right through."
Benefits & Applications
Because the material does not absorb water or shrink, medical applications are among those at the forefront of possibilities. These include, "Arthroscopic surgical guides, but also dental periodontics: surgical guides for dental surgery. For orthodontic aligners, so there are so many things that a material that doesn't shrink and is also medically grade for skin and human contact."
Hearing aids are another potential market, and one that is very large.
 "Hearing aids are all 3D printed. Mostly on SLA machines and they do an excellent job. They can print a very accurate part and everybody is happy apart from one thing, they make it in a very rigid material that has very good sound reflectivity, and doesn't lose sound along the way and that's great for the hole that leads to the electronics into your ear. But its not so good for the part that touches your skin. The part that sits in your ear all day long, that is, it makes noise and it makes noise every time your jaw moves or your head moves. Every time you breathe that sound also goes into the hearing aid because its such a good conductor. And it's rigid and it's uncomfortable in your ear, so if you could print a soft coating on a rigid thermoplastic, I'm not talking Objet like where its rubber-like, that is not strong enough to endure production and lifetime use. We're using a real medical engineering thermoplastic that when we change it we can plasticize those areas to soften them up, during the print. We can add a plasticizer to each pixel we want, making it as soft as we want. But it will still be rigid on the inside. So the hearing aid people we've talked to are very open to that. So its early, but it sounds to them an excellent solution to the current problem."
These are near term applications, and Rize are at the beta testing phase with a number of partners, some of which cannot yet be named. However, Reebok are one company who are happy to reveal their involvement.
In the longer term Marangell says, "imagine putting down layer of insulator and then high resolution jetting mechanism, jetting the printed circuits, cure it one way or the other and add the next layer on top of it. Creating fully electrical parts."
Marangell has discussed printing "plastic test fixtures that are also static dissipative" with a PCB test manufacturing company. Such a device would mean not having to "worry about shorting out the printed circuit board because of static on the platform." 3D printed electronics are certainly an area where activity has increased during 2016.
Other possibilities are working with Graphene, Marangell says, "the challenges of graphene 3D printing are the bond in the Z."
 "Graphene is a tough material, its usually carried by nylon, and that is the problem with these materials, there is just too much nylon in there. And nylon is soft and flexible, but it goes against the needs of the graphene which is hard and light. So we can actually put graphene in between each layer, we can align the graphene in the jetting material, so we can jet strength in any direction we want. And we can also put it inside our thermoplastics and bonds between each layer something that makes the Z bond stronger than you would get otherwise."
Rize are working on a "full color solution, although our first release is going to be gray scale." The solution will, "put color on the part that can't be rubbed off, because it's in the part."
Marangell summarizes the Rize One's advantages as a "printer that plugs into the wall that doesn't have any kind of venting need, push print to go, take it out and pop-off the supports and you have useable part that is stronger and twice as strong as ABS plastic."
APD's advantage over FDM is due to "roundness of the edge of the filament and that makes a rough surface." Marangell explains, "if you jet a material that kind of merges those layers together you can smooth that surface. So we're filling the gap, we're making a smooth surface."
"The goal is for near injection molding quality for surface finish." And to "make a 3D printed injection molded part with engineering/medical grade plastic."
Pricing: the printer and the business
The Rize One "system is going to be $19,000, but I would say a package that includes material, a start-up kit and a year warranty which is extended from the three month standard. You put it all together and its $25,000." Relative to other options in the market this is a good deal according to Marangell,
"The average price according to Wohlers, for an industrial 3D printer is $97,000. I'm providing more, zero post processing, gray scale, full picture and text, strength stronger than ABS plus, environmentally safe industrial solution that really is a paradigm shift in pricing."
The material price will be $99/kg and the printing area of "12x8x6 covers about 80% the market of single parts."
The "goal of Rize is to be a $1 billion valuation in the next 5-7 years. By having sales that reach $100 or $200 million," says Marangell. When the Rize One is released later this year it will join an increasingly crowded market.
Certainly on paper the company is impressive, both the team and the technology. The true test, trial by market, will arrive this winter.
But for Marangell the warm reception by potential customers means, "Christmas already came for me, when we announced."