MakerBot sales have been declining month on month over the last 12 months, since the release of the MakerBot 5th Generation in 2014. In a desperate move, MakerBot has decided to dump its former flagship product, the Replicator 2, to the whopping low price of $799. This is a discount of $1,200 from the normal price. This clearly demonstrates the difficulty faced by the Stratasys subsidiary. Stratasys (SSYS) will publish its first quarter results on the 9th of May. Difficulty at MakerBot could weigh on the results and on the share price.
MakerBot has chosen to heavily discount the Replicator 2 on Amazon. Makerbot resellers will certainly have something to say about the decision.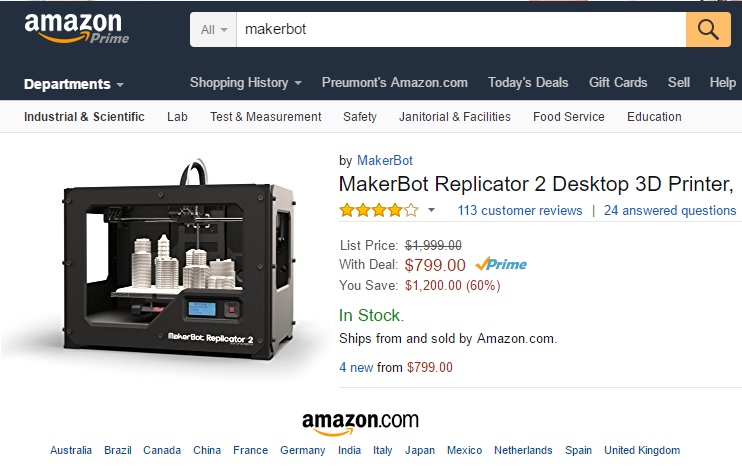 It's certainly sad to see how the former iconic 3D printing Manufacturer has lost its magic. The R2 has been voted many times in the past as best desktop 3D printer. The inability of the management to innovate past this product is certainly a potential explanation for the current difficulties. We hope that the company will be able to re-invent itself, as Apple has done in other times.