Time is running out! Nominate now for the 3D Printing Industry Awards 2023.
Space system manufacturer Redwire has successfully 3D bioprinted a human knee meniscus on-orbit using its upgraded 3D BioFabrication Facility (BFF) on the International Space Station (ISS).
The 3D bioprinted meniscus returned to earth onboard SpaceX's Crew-6 Mission last month for further analysis, following successful 3D print operations in July.
This achievement is said to unlock improved treatments for meniscal injuries in space, one of the most common injuries for US Service Members.
"This is a groundbreaking milestone with significant implications for human health," commented Redwire Executive Vice President John Vellinger. "Demonstrating the ability to successfully print complex tissue such as this meniscus is a major leap forward toward the development of a repeatable microgravity manufacturing process for reliable bioprinting at scale."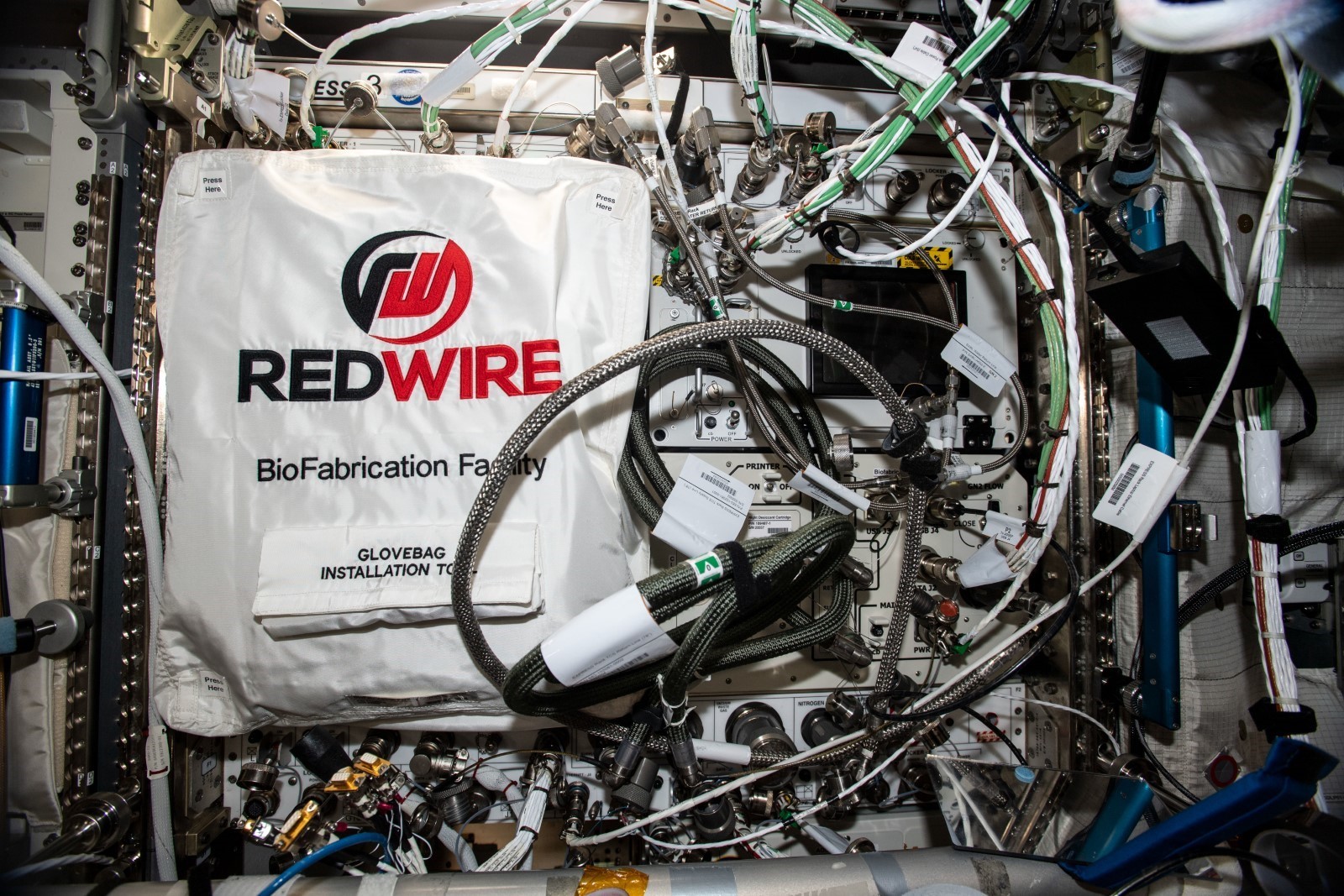 3D printing a knee meniscus in space
Once 3D bioprinted, the meniscus was cultured on the ISS for 14 days in Redwire's Advanced Space Experiment Processor (ADSEP). The ADSEP is a fully automated, multi-use facility used to conduct a range of life and physical-science research and small-batch production on board the ISS.
This 3D print was conducted as part of the BFF-Meniscus-2 Investigation with the Uniformed Services University of the Health Sciences Center for Biotechnology (4D Bio3). This Maryland-based biomedical research center explores and adapts novel biotechnologies for military applications.
NASA astronauts Frank Rubio, Warren Hoburg, and Stephen Bowen conducted this ISS-based investigation alongside UAE astronaut Sultan Al Neyadi.
Redwire's on-orbit 3D printing capabilities
Redwire announced plans to launch its upgraded BFF to the ISS last year, with the 3D bioprinter being successfully installed on-orbit in February 2023. The new BFF reportedly offers greater temperature control when 3D printing with bioinks that are temperature sensitive.
Redwire's BFF and ADESP combine to make up the first system capable of 3D printing human tissue in the microgravity conditions of space. The system precisely places adult pluripotent stem cells, 3D printing ultra-fine layers of bioink that are several times smaller than the width of a human hair. These layers can then be built up to form viable structures.
To prevent the 3D bioprinted tissues from collapsing, the updated BFF features a Redwire-developed cell-culturing system that strengthens tissue over time. This process can take between 12 to 45 days, and results in the production of tissue that is self-supporting under gravity. Looking to the future, Redwire hopes that this technology can be honed to address the shortage of organ donors for transplant patients.
The upcoming SpaceX CRS-29 resupply mission to the ISS, taking place on November 1, will see Redwire launch new microgravity research payloads into orbit. These payloads will be targeted towards pharmaceutical drug development and regenerative medicine, including an experiment in bioprinting cardiac tissue.
ISS-based 3D printing
Over recent years, the ISS has seen growing attention within additive manufacturing, with academic researchers and commercial enterprises seeking to test new 3D printing technology under microgravity conditions.
It was announced earlier this year that five Belgian companies and research centers are collaborating to send a 3D printed 'heart-on-a-chip' to the ISS as part of the AstroCardia project.
The 3D bioprinted artificial heart and circulatory system will be sent to orbit in 2025, and is being developed by Space Application Services, SCK CEN, QbD Group, BIO INX and Antleron. The researchers hope that this project will allow scientists to better study the heart's aging process, given that the organ ages 20 times faster in zero-gravity conditions.
French industrial 3D printer manufacturer AddUp launched a metal 3D printer demonstrator to the ISS last year. Developed as part of the European Space Agency's (ESA) 'Metal3D' project, AddUp built the internal structure and mechanisms of the 3D printer which was specifically designed to 3D print metal parts in space. The demonstarter processes wire feedstock affixed to its frame, allowing it to operate in microgravity conditions.
Subscribe to the 3D Printing Industry newsletter to keep up to date with the latest 3D printing news. You can also follow us on Twitter, like our Facebook page, and subscribe to the 3D Printing Industry Youtube channel to access more exclusive content.

Are you interested in working in the additive manufacturing industry? Visit 3D Printing Jobs to view a selection of available roles and kickstart your career.

Featured image shows Redwire's BioFabrication Facility on board the ISS. Photo via Redwire.