Automotive start-up Czinger is set to launch its first 3D printed hypercar, the 21C, in 2021. The mostly hand-assembled vehicle will begin at an eye-watering $1.7M and will be fully street legal in the US. The LA-based manufacturer plans to only produce 80 models and cites savings in weight, cost, and time as the main factors in its decision to employ additive manufacturing.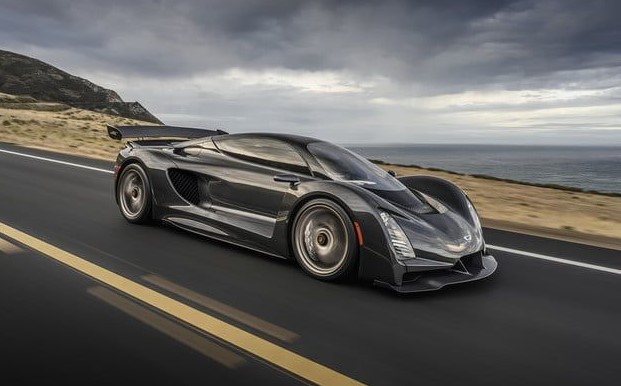 3D printing the 21C
When OEMs use 3D printed parts in cars, it's usually for a few non-critical components here and there, such as an emblem or dashboard trim. This is mainly due to 3D printing's current inability to keep up with traditional manufacturing's mechanical properties, throughput, and general reliability. Czinger is flipping this on its head and 3D printing load-bearing structural components to be used in the frame itself.
The traditional casting process can take anywhere up to 12 months from design to production, and with limited runway in terms of budget, this simply isn't feasible for Czinger. Using 3D printing is of course much faster, but what about part quality? This is where SLM Solutions comes in, as the PBF specialist helped Czinger develop a machine specifically designed to print parts suitable for a performance vehicle.
Kevin Czinger, Founder of Czinger, explains: "We're starting from scratch. Commercially-available 3D printers and materials don't work. The alloys are too brittle, they're not made for this type of application, and to do the real structure of the vehicle you have to reinvent materials and create a purpose-built machine to print them."
Additive acceleration
The 21C is a hybrid plug-in vehicle featuring a 2.9-liter V8 and twin electric motors connected to a lithium-titanate battery. Many of the core components were printed with the company's proprietary aluminum alloys, while the exhaust system was printed in the notoriously heat-resistant inconel. Structures like the one bounding the windshield were printed in titanium for added strength and integrity.
The performance of the car is certainly nothing to scoff at either, as Czinger is claiming it can do 0 – 62mph in 1.9 seconds – a direct shot at the Tesla Roadster. The combined output of the powertrain sits at 1250 horsepower and the vehicle itself weighs around 1200kg. Whether or not it's worth the $1.7M price tag is up to the elite of high society to decide.
Recent developments in AM technology has allowed it to really break into the core of the automotive sector. Just last week, APWORKS announced that its aluminum alloy, Scalmalloy, was added to the Formula 1 regulations as an approved AM material by the FIA (Fédération Internationale de l'Automobile). The high-strength alloy was originally developed for demanding aerospace applications but has since made its way into more Earth-bound industries.
Elsewhere, Joyson Safety Systems, a Michigan-headquartered mobility safety specialist, has 3D printed a functional airbag housing container using SLS technology. The prototype was fabricated with a carbon reinforced composite material named Windform SP and could be manufactured in a matter of days as opposed to a number of months.
The nominations for the 2020 3D Printing Industry Awards are now open. Who do you think should make the shortlists for this year's show? Have your say now.
Subscribe to the 3D Printing Industry newsletter for the latest news in additive manufacturing. You can also stay connected by following us on Twitter and liking us on Facebook.
Looking for a career in additive manufacturing? Visit 3D Printing Jobs for a selection of roles in the industry.
Featured image shows the Czinger 21C. Photo via Czinger.