Leading US 3D printer manufacturer 3D Systems and Oerlikon AM, the additive manufacturing branch of Swiss technology group Oerlikon, have announced a collaboration agreement to further scale metal additive manufacturing.
This partnership builds upon both companies' process and application expertise, combining 3D Systems' Direct Metal 3D printing platform and Oerlikon AM's surface engineering capabilities. It is claimed that this partnership will enable a faster path to market for applications in key verticals such as semiconductors and aerospace.
Through this agreement, Oerlikon AM has acquired its fourth 3D Systems DMP Factory 500 3D printer. This will be Oerlikon AM's first DMP Factory 500 to be located in the US. The 3D printer will be incorporated into the manufacturing workflow at the company's North Carolina facility.
"Industries such as aerospace and semiconductor manufacturing require precision without compromise," commented Scott Green, Solutions Leaders at 3D Systems. "Companies focusing on these areas require constant innovation to meet the accuracy, speed, reliability, and productivity demands of increasingly complex production."
"Bringing together the industry-leading technology and applications expertise of 3D Systems and Oerlikon AM is delivering increased quality, improved total cost of ownership, reduced time to market, and minimized supply chain disruption. I'm looking forward to seeing how our collaboration can amplify and accelerate the potential of metal AM," added Green.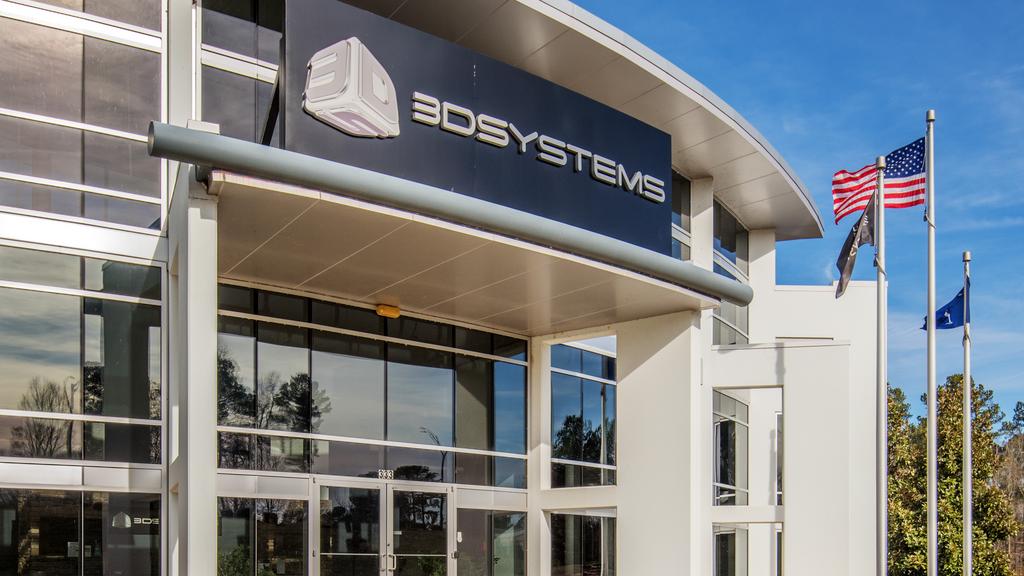 The DMP Factory 500
3D Systems first launched the DMP Factory 500 automated metal 3D printing system at the 2018 International Manufacturing Technology Show. The industrial 3D printer was jointly developed and produced with GF Machining Solutions, a division of Switzerland-based manufacturing company George Fischer.
The DMP Factory 500 offers a substantial build volume (500x500x500mm) and high throughput thanks to its 3-laser configuration. What's more the 3D printer incorporates a vacuum chamber, ensuring the lowest possible O2 content during the 3D printing process. As such, 3D Systems claims that the DMP Factory 500 offers the highest surface quality for metal 3D printed parts which possess "outstanding" material properties.
3D Systems' and Oerlikon AM's partnership
This collaboration will help to expand Oerlikon AM's end-to-end supply chain offering high-precision, complex aluminum components for the US market.
This supply chain solution was jointly developed between 3D Systems' Application Innovation Group (AIG) and Oerlikon AM's Application Engineering team, and incorporates the DMP Factory 500 3D printer.
This offering sees both companies combine their expertise in laser powder bed fusion (LPBF) 3D printing and material and process qualification. This joint experience is said to be invaluable to the production of high-criticality parts with lower lifecycle costs.
The companies claim that this combination of 3D Systems' direct metal printing (DMP) technology and Oerlikon's AM production and surface engineering capabilities ensures a certified and validated production process for Oerlikon's customers.
"The adoption of Additive Manufacturing technology for series production occurs at an ever-increasing pace. For our customers to remain competitive in core technology markets (including semicon and aerospace), scale up to series production is dependent upon the successful execution of application development, qualification, and timely ramp up to full-scale production," explained Jonathan Cornelus, Business Development Manager at Oerlikon AM.
According to Cornelus, this collaboration with 3D Systems will accelerate the industrialization of metal additive manufacturing "through an integrated team approach between the customer, printer OEM, and manufacturing partner."
"The efficiency gains will maximize the benefits of additive manufacturing across design, materials, printing, and post-processing to break performance barriers in the manufacturing supply chain," added Cornelus.
Scaling metal additive manufacturing
The 3D printing industry has recently seen a number of companies expand and scale their metal 3D printing manufacturing processes. Just last month, German automotive manufacturer Volkswagen Group acquired a second MetalFAB 3D printing system from Netherlands-based metal 3D printer manufacturer Additive Industries. Volkswagen has also invested in parameter development and implemented MetalFAB's Powder Load Tool and Powder Recovery Station to increase efficiency and reduce waste.
The MetalFAB system incorporates full-field lasers and automated build changeover, enabling high productivity and lights-out operations. Ultimately, the German car manufacturer claims that this system allows it to expand production capacity without major investment.
Elsewhere, metal additive manufacturing company Rosotics recently unveiled the first complete prototype of its new Mantis metal 3D printer. A large-format 3D printer, the Mantis can fold up after use, making it easy to pack and transport. Designed to manufacture parts up to 30 feet in diameter, the Mantis offers high throughput and can 3D print 45 kg of material per hour.
Through Mantis, Rosotics is aiming to scale up production with aerospace and adjacent verticals. In fact, the company has already installed an assembly line for Mantis production at the Falcon Field airport in Mesa. Rosotics Founder and CEO Christian LaRosa hopes to scale up production to "dozens of these machines each quarter" in the near future.
Subscribe to the 3D Printing Industry newsletter to keep up to date with the latest 3D printing news. You can also follow us on Twitter, like our Facebook page, and subscribe to the 3D Printing Industry Youtube channel to access more exclusive content.

Are you interested in working in the additive manufacturing industry? Visit 3D Printing Jobs to view a selection of available roles and kickstart your career.

Featured image shows the Oerlikon Headquarters in Switzerland. Photo via Oerlikon.