This edition of 3D printing news Sliced features stories from HP, Sinterit, LPW, Nano Dimension, ZYCI, J Group Robotics, Roboze, colourFabb, Makerbot, Eindhoven University of Technology, BAM Infra and Proto-Pasta.
HP and ZYCI join the big guns
HP has established itself among the top five 3D printing companies, according to market data produced by industry consultancy CONTEXT. After entering the market last Autumn with its Multi Jet Fusion range of 3D printers, HP sold $13.5 million worth of industrial 3D printer hardware, and claimed a four per cent share of the industrial market in in the second quarter of 2017. It placed fifth below Stratasys, EOS, GE Additive and 3D Systems.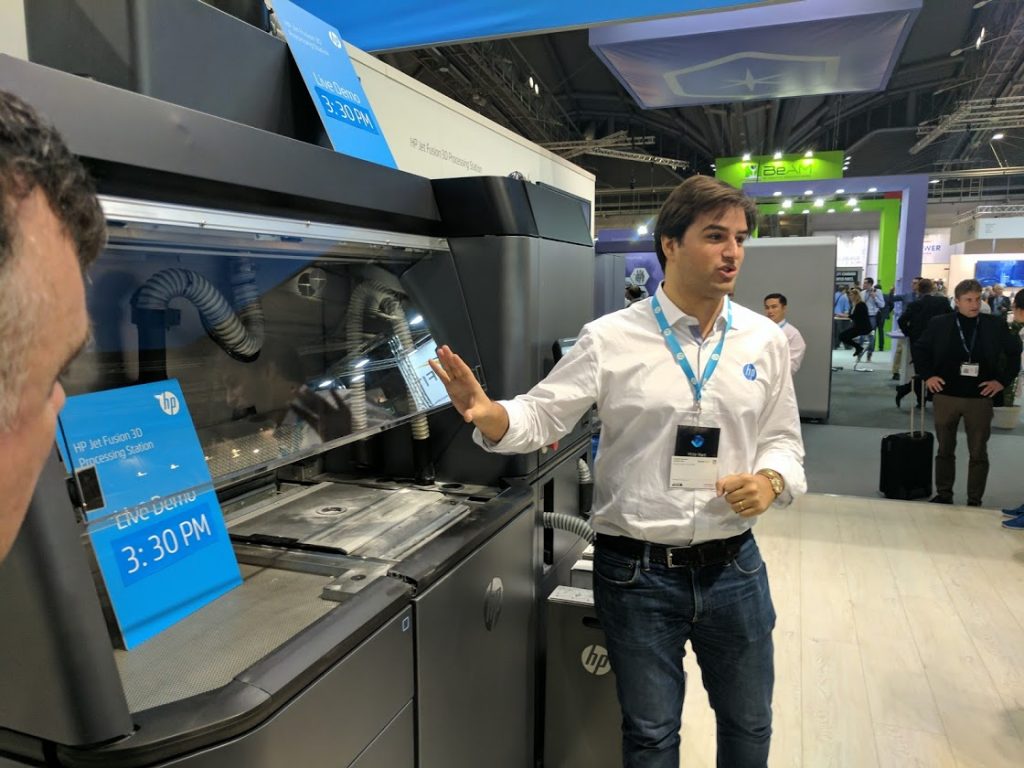 Atlanta-based 3D printing and CNC milling service bureau ZYCI has received a AS9100 Rev D certification. This is an international aerospace quality management certification, administered by the International Aerospace Quality Group (IAQG), and it will allow ZYCI to provide its rapid manufacturing services to civil and military aerospace OEMs.
Roboze and LPW expand stateside, while Nano Dimension seals the deal
Metal powder manufacturer LPW has announced that it will be moving its US operations to a new purpose-built  facility in Imperial, Pennsylvania, to keep up with the demand for metal additive manufacturing powders in the US. The announcement of the1,115 metres squared Pennsylvania facility comes ahead of LPW's planned move of its international headquarters for AM powder manufacturing to a facility in Cheshire, in 2018.
Roboze, an Italian 3D printing company specialising in belt-less FFF 3D printing machines has appointed Ron Weavil as its territory manager for the US East region. Weavil will be responsible for sales and strategy at Roboze's New York regional headquarters.
Israeli 3D printing OEM Nano Dimension has sold a DragonFly Pro 3D printer to the University of Sydney. This follows Nano Dimension's August 2017 agreement with Emona Instruments Pty Ltd, allowing the latter to be its main commercial distributor.
Frames and Bridges
A 3D printed concrete bicycle bridge, claimed to be the world's first such bicycle bridge, has opened in Germert, in the Noord-Brabant province of the Netherlands. The eight metre long concrete bridge, set to form part of the Noord-Om (Northern Om) network, is a collaboration between the Eindhoven University of Technology and construction group BAM Infra. Having been constructed since June, it is the latest in a series of 3D printed infrastructure projects in the Netherlands.
Professor Rigo Herold, a research scientist based at the Westsaxony University of Applied Science, Zwickau, is making use of both augmented reality (AR) and Sinterit Lisa 3D printing system for his work on developing smart glasses. Herold used an FDM 3D printer to prototype the lightweight frames and Sinterit's SLS printer to produce it.
Mumbai machines, Experimental extruders and frightening filaments
Mumbai-based OEM J Group Robotics has unveiled its new Delta HC 666 Production 3D Printer. The FDM printer is capable of printing with a range of engineering-grade thermoplastics including Ultem 9085, Ultem 1010, Polysulfone (PSU), Polyphenylsulfone (PPSF / PPSU), Victrex 500 Peek, PC, Nylon, ABS and Carbon Fiber ABS.
Makerbot labs has teamed up with colorFabb to produce a new "Experimental Extruder", which comes with interchangeable nozzle heads and is capable of printing colorFabb's range of special filaments. The company is inviting the 3D printing community to contribute to a development project to extend the capabilities of MakerBot desktop 3D printers.
On the topic of open source, Thomas Sanladerer of toms3d.org has published a new video in which he poses the questions, "Should you care about open source? And do manufacturers even understand what it means?" The video – "Open source" is more than a marketing term! can be viewed here.
Proto-pasta, a manufacturer of filament aimed at makers has launched two new filament colours. The startup, based in Vancouver, Washington, has added orange and yellow matte filament colours, which will reduce the layer visibility of a print, and hopefully allow customers to print more Halloween friendly designs.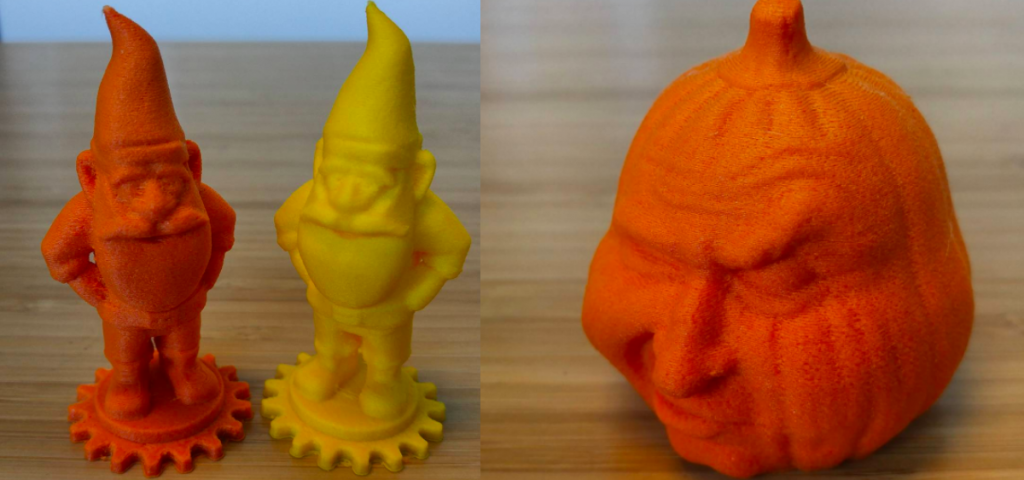 For more on the latest 3D printing business and application news, subscribe to our free 3D Printing Industry newsletter, follow us on Twitter, and like us on Facebook.
Featured image shows a simulation of the Noord-Om 3D printed bicycle bridge when operational. Image via BAM Infra.