After first unveiling its latest 3D printer earlier this month, Desktop 3D printer manufacturer Zmorph has officially launched its large-format industrial grade 3D printer, the Zmorph i500.
Zmorph underwent rebranding last year to focus more on the industrial market, and its latest high performance 3D printer is the result of years of careful planning and research into solving several common problems the industry is facing.
"Zmorph has been present in the additive manufacturing market since 2013," said Marek Kłos, Vice President and CSO at Zmorph. "We used this time to acquire experience and R&D proficiency to enter the professional market. Last year, despite covid, we implemented a full company rebranding and released a new all-in-one machine – Zmorph Fab.
"With the Zmorph i500, we are ready to compete with professional segment market leaders."
The Zmorph i500
Targeted at manufacturers, engineers, and other industry-related professions within the automotive, R&D, aerospace, military, and other similar industries, the i500 is designed for low-volume production, custom tooling, and rapid prototyping applications.
The machine has a build volume of 500 x 460 x 300 mm that enables both the printing of multiple parts at once and the production of large objects. The printer's Dual Drive Dual Extruder, which features a Nozzle Lifting System, works with multiple sensors to deliver repeatable and quality prints.
The i500 is designed to be easy to use, and has an ergonomic touch panel with a user-friendly UI-to-filament flow system. The machine's sensors monitor whether the material is running smoothly and detect whether there are any obstacles during the printing process. To maximize uptime and throughput, the i500 is equipped with a Distributed Control System that creates easy access to subassemblies while maximizing uptime.
The printer is also designed with safety in mind, containing features such as an electric door lock that prevents unauthorized access during work, and an air flow system that filters fumes and particles from the air discharged from the machine. A removable Wi-Fi module also means the i500 can be ready to work in an industrial environment without the need for extra safety measures.
"Zmorph i500 is an easy to operate and maintain, modern, large-format 3D printer, that was designed to fulfill the needs of even the most demanding users from the industry," said Kłos. "i500 was carefully developed with the valuable hints and opinions of our customers and distributors network. It's built like a tank, hassle-free, innovative "hammer" of a 3D printing world, made for effectiveness and 24/7 operation. All that within a very competitive price tag."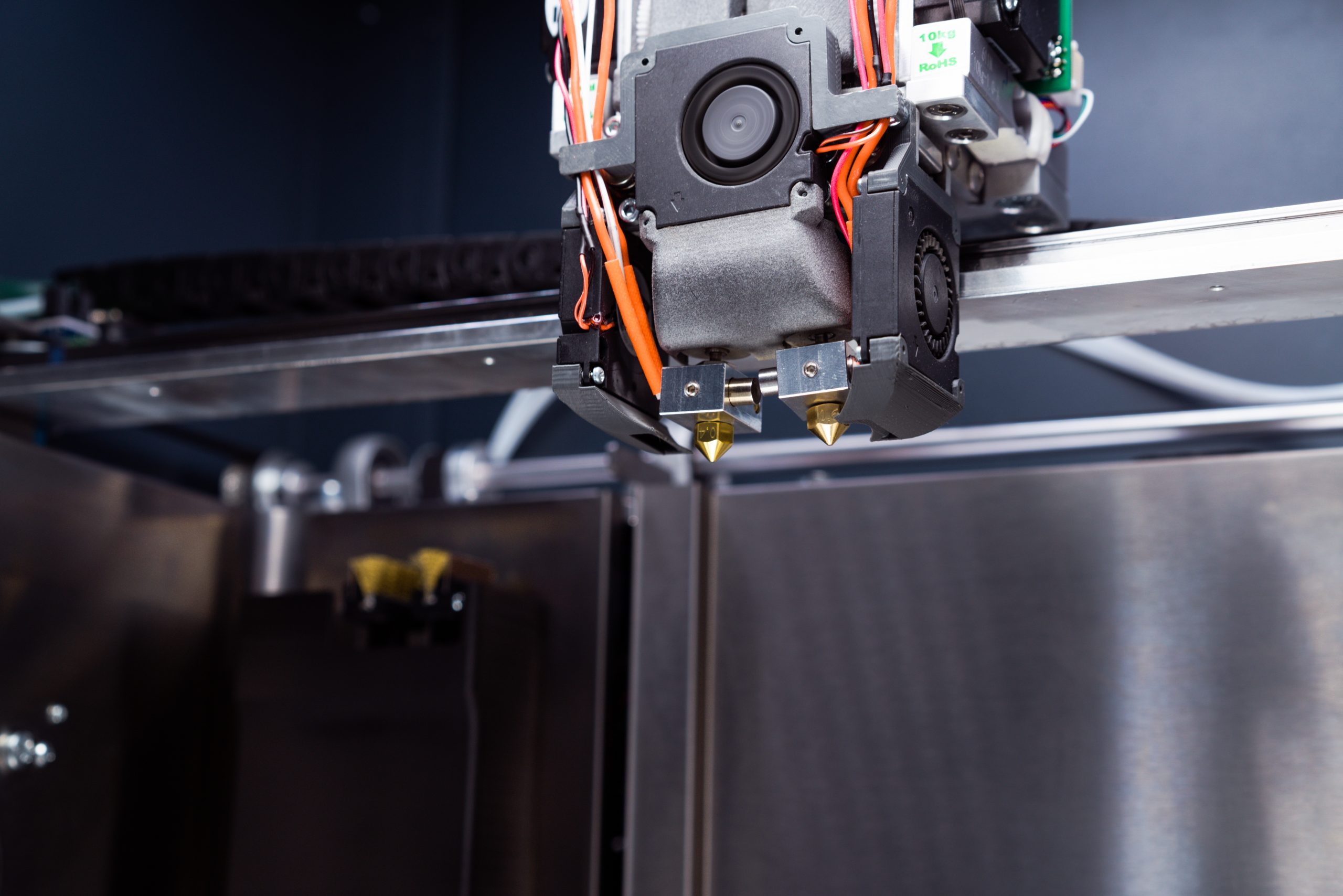 Technical specifications and pricing
| | |
| --- | --- |
| Toolheads | Single material 1.75mm, Dual material 1.75mm |
| Layer resolution | 0.05-0.4 mm |
| Maximum printing temperature | 300°C |
| Work area (single material) | 460 x 300 x 500 mm |
| Work area (dual material) | 440 x 300 x 500 mm |
| Maximum bed temperature | 130°C |
| Maximum wall thickness | 0.4 mm |
| Dimensional accuracy | +/- 0.2 mm |
| Work area levelling method | Semi-automatic |
| Material form | Spool, maximum fi300x100 |
| Material diameter | 1.75 mm |
| Nozzle diameter | 0.4, 0.6, (0.8 work in prgress) mm |
| Support | Mechanically and chemically removed – printed with build or support material |
| Connectivity | USB, Ethernet, WiFi |
| Available materials | PLA, ABS, PET, Nylon, PVA, ASA, TPE, PC/ABS, HIPS |
| Third party materials | Supported |
| Work speed | 10-110 mm/s |
| Travel speed | 350 mm/s |
The Zmorph i500 can now be purchased for $7,499 or €6,399 directly from Zmorph or via its global reseller network.
Subscribe to the 3D Printing Industry newsletter for the latest news in additive manufacturing. You can also stay connected by following us on Twitter and liking us on Facebook.
Looking for a career in additive manufacturing? Visit 3D Printing Jobs for a selection of roles in the industry.
Featured image shows the Zmorph i500 industrial-grade 3D printer. Photo via Zmorph.