3D tinkerers and designers – your time is running out! There's only one week left to enter the WildBrain Design a Character competition and potentially kick-start a career in animation with the company who made Yo Gabba Gabba, the Teletubbies and many other children's classics.
Make the next Teletubbies! Clip via: WildBrainKids on Facebook
Challenge accepted
In this latest design challenge, MyMiniFactory are calling upon Makers' and 3D designers to create something inspiring for young children. The winning designer will see their creations come to life in an exclusive animation by WildBrain studios and, if that wasn't enough incentive, earn $500 cash, which is enough to buy some pretty good animation software, a computer aided design package, or even a FFF 3D printer.
The call for entries officially closes on the 9th January 2017. Entrants should submit their designs by tagging WildBrain in a model submitted to the MyMiniFactory website.
Ideas
One of the designs already submitted to the competition is this Anime-like fox by Tanya Wiesner.

Wiesner's ideas the character comes from familiar animals typically seen in other children's cartoons. It also taps into children's love of music, the idea being that the Fox could sing along with children's favorite songs. (Ed – I think the fox might be blocking out some of that "music" children love!)
In addition to browsing some of the designs on MyMiniFactory, WildBrain have prepared a specialist playlist for the competition which you can see here, featuring brilliant clips like the one below.
Dancing characters from Yo Gabba Gabba. Clip via: WildBrain on Youtube
Bright colors and rounded shapes are a running theme, alongside characters that appear as if they've landed from outer space.
What're you waiting for?
2017 is your chance to take tinkering to the next level and create something that might form a lasting memory in the minds of millions. Get digging in the nostalgia and revisit what characters used to keep you entertained on Saturday morning TV, or even take it from something you still know and love.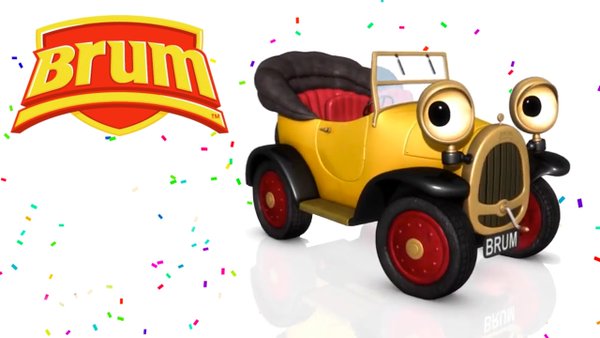 Entries are open to designers based in the UK, US and Canada. Full terms and more details can be found here.
Featured image shows the WildBrain studio logo via the company's Google Plus profile.