How can you turn a desktop 3D printer into a laser cutting and engraving machine?
The answer lies with Endurance Lasers, which is offering 3D Printing Industry readers wishing to bring this enhanced function to their 3D printers a special 25% discount on any diode laser with the code "I_love_3DPrintingIndustry".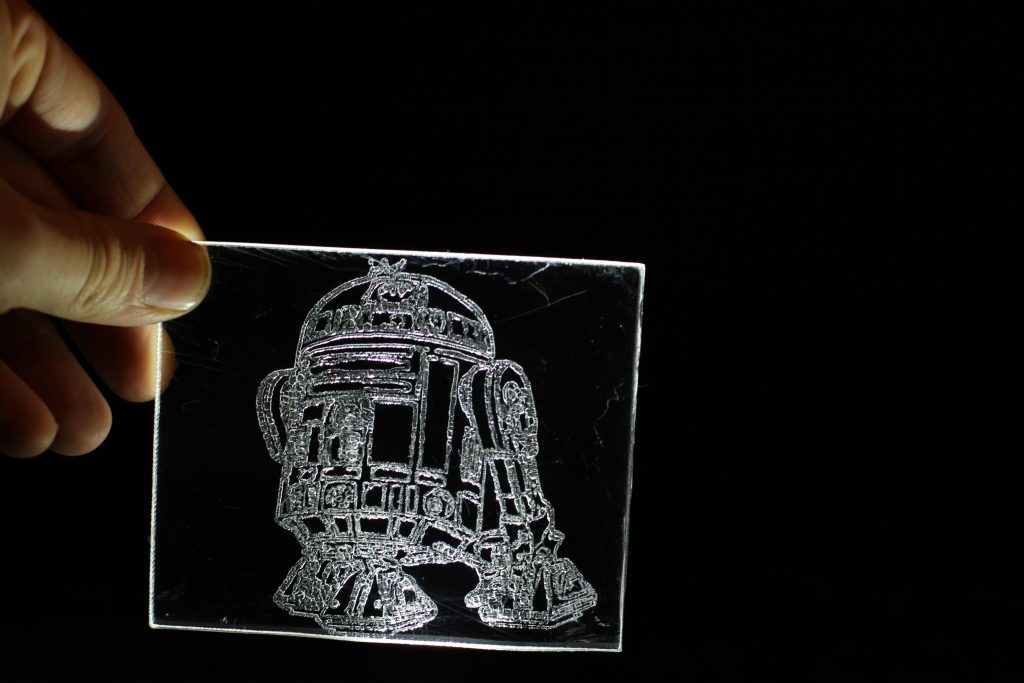 Opening up laser cutting and engraving
The technology behind the laser range was developed in 2014 by Matteo K Borri, and it has since been offered by reseller Endurance Lasers, founded by George Fomitchev.

After developing laser engraving and cutting machines, Endurance Lasers released its range of diode laser attachments. Their potential can now be harnessed by anybody with access to CAD software, a G-code developer tool, and a desktop 3D printer.
Attach, design, prepare and laser
Once a laser is installed beside or in place of the 3D printer extruder, a design or cutting guideline can be prepared using CAD software, which can then be converted into G-code.

This, in turn, is put through laser cutting software, which additionally prepares the G-code for the necessary operations.
"Our lasers and engraving machines can work continuously for 48 hours," explained Fomitchev. "They can truly cut through acrylic, plastic, wood, and plywood."
The versatility of these lasers can be seen in Endurance Lasers' demonstrations that range from Star Wars-themed engravings to cutting leather.
A range of powers and possibilities
Diode lasers from Endurance Lasers are available in 2.1, 3.5, 5.6 and 8W output power. An 11W laser is currently in development. All diode lasers are air-cooled and have a crystal glass lens, a focal length of 2 to 10 cm, and a wavelength of 445 nm.
A 3.5 W diode laser can cut through 3-5 mm of plywood in 5-25 passes, while a 5.6W diode laser can cut through 5-8 mm with the same number of passes. Compared to the 3.5W laser, a 5.6W laser has a more efficient cooling system and a more potent solid-state diode.
Tried, tested, and universally impressive
Endurance Lasers' products are manufactured and assembled in the US to rigorous standards by Robots Everywhere, LLC before shipping within 24 hours. They require no internal assembly and can be installed on a 3D printer or CNC milling machine straight away.
"At Endurance Lasers, we think that anybody with a 3D printer or CNC machine will benefit from the added potential of laser cutting and engraving. So much so, that we are offering 25% off all of our lasers in this exclusive promotion."
"Our lasers are accurate, safe and reliable, and we offer full customer installation support," Fomitchev added. Positioning and mounting are different for each 3D printer, but thorough step-by-step instructions and helpful video guides are available from Endurance Lasers.

Get 25% off Endurance Lasers now by entering the code "I_love_3DPrintingIndustry". Discount applies only to diode lasers and is available until the end of January.
Make your nominations for the 3D Printing Industry Awards 2018 now.

For the more stories on 3D printing and laser engraving, subscribe to our free 3D Printing Industry newsletter, follow us on Twitter, and like us on Facebook.
Featured image shows a 2.1W laser from Endurance Lasers engraving an image on plywood. Photo via Endurance Lasers. Laser designs released under CC BY-NC-SA 3.0.