The Digital Manufacturing Centre (DMC), an upcoming 3D printing service bureau based in Silverstone Park, is set to be the first company to offer silicone additive manufacturing (SAM) in the UK.
Developed by ETH Zurich spin-off Spectroplast, the proprietary process is expected to have major implications for the production of personalized medical devices, as it works with 100% biocompatible silicone as a raw material. Unlike traditional silicone manufacturing methods like injection molding or casting, Spectroplast's technique doesn't require any tooling, and enables end-use parts with minimal waste and lead times.
Kieron Salter, CEO at the DMC, stated, "We are incredibly excited to be the first provider of high-quality silicone additive manufacturing in the UK. The short lead times of Spectroplast's pioneering SAM process, in combination with its impressive output and cost savings, make it an incredibly valuable offering to our customers."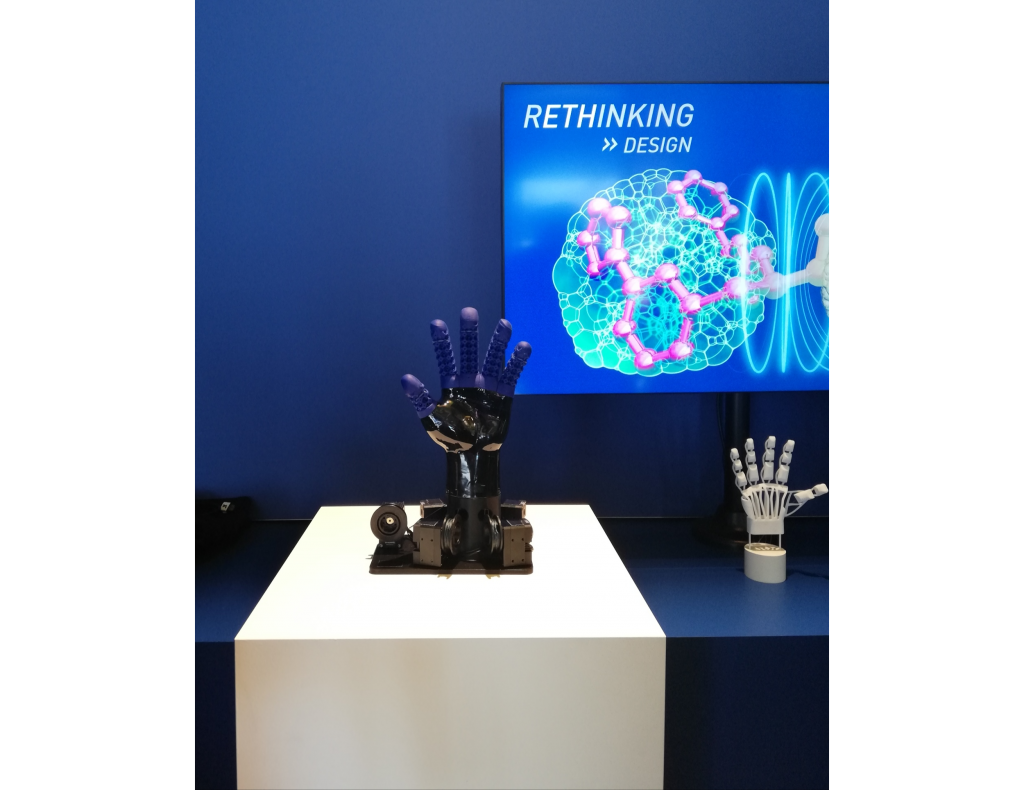 Silicone 3D printing with Spectroplast
Much like resin-based SLA technologies, the Spectroplast process works by exposing liquid silicone to a concentrated light source, curing it into solid layers. The final parts are reportedly just as strong as those manufactured via the more conventional methods, and have equivalent surface finishes.
The time and cost savings are really where SAM shines, however, as the 3D printing method is capable of cutting lead times down from six weeks to just five days. As such, it also reduces the overall cost per part by as much as 50% when considering certain production volumes.
Since the process works with true silicones, it is ISO DIN EN10993-05 and EN10993-10 certified, ensuring medical-grade biocompatibility. True silicones are safe for skin contact as well as implants, while also being comfortable to wear, making them great for prosthesis, orthotics, hearing protection, and even dental devices.
As a bonus, the SAM process is also very precise, with tolerances of around 0.1mm, and can be adjusted to fabricate parts with varying Shore Hardnesses from A20 to A60. With the temperature resistance (-50°C to 200°C) and flexibility of the material, the DMC also expects the general engineering sector to benefit from it, citing gaskets, seals, and dampers as potential applications.
Salter adds, "From seals and gaskets to personalised medical, dental and healthcare devices, Spectroplast is enabling a paradigm shift in silicone manufacturing. The focus of the DMC is on providing engineering-led solutions that are backed by the best technology, Spectroplast is a key enabler in this ambition."
Enabling mass production and mass customization
The DMC, created by engineering firm KW Special Projects, will officially launch in early 2021. The 2,000 square meter production facility will no doubt benefit from the addition of SAM, allowing it to better serve the high-volume production needs of its industrial customers across a whole breadth of sectors.
Dr. Manuel Schaffner, CEO and Co-Founder of Spectroplast, concludes, "The UK has a long history of innovative manufacturing and is one of the largest markets in Europe, but we needed to find a partner that shared our vision. As the nation's leading additive manufacturing facility, the DMC's team clearly understood the benefits of our technology and how it could help their customers with mass production and mass customization."
While Spectroplast certainly comprises a major share of the silicone 3D printing market, it isn't the only company operating in the relatively niche space. German chemical group WACKER has previously launched a range of its own silicone 3D printing products at the K 2019 trade fair in Düsseldorf, including the ACEO Imagine Series K2 3D printer.
Similarly, 3D printer OEM German RepRap launched its L320 Liquid Additive Manufacturing system around the same time, enabling the 3D printing of liquid silicone rubber. Over in the materials sector, silicone manufacturer STERNE launched its own antibacterial 3D printing material, targeting medical device manufacturers.
Subscribe to the 3D Printing Industry newsletter for the latest news in additive manufacturing. You can also stay connected by following us on Twitter and liking us on Facebook.
Looking for a career in additive manufacturing? Visit 3D Printing Jobs for a selection of roles in the industry.
Featured image shows skulls 3D printed by Spectroplast. Photo via Spectroplast.