Teaming virtual reality (VR) with computer aided design (CAD), MakeVR enables 3D printing from a HTC Vive headset.
The first generation of the application was launched March 2017. After listening to feedback from its users, developers Sixense and Vive Studios have now released MakeVR Pro.
The latest update has extra features aimed at precision, including snap grids, and an ability to import .stl files.
Making virtual a reality 
Like other accessible 3D CAD tools, objects in MakeVR Pro are created using stock-shape building blocks, like cubes, spheres and donuts.
This enables users to create complex figures without the need for precise drawing skills, and also ensures that finished objects are 3D printable – providing you take note of supports.
Snap precision 
The most important update to MakeVR Pro is the addition of grids and rulers. With these measurement features, users can work with added, true-to-life precision, and open up a world of alignment features by "snapping" objects together.
With snapping activated, a new featured called ghosting is enabled. This gives users a preview of what one object will look like when moved to a new a place.
Object tracking, where one object on a plain moves in unison with another, is also possible with the snap tool.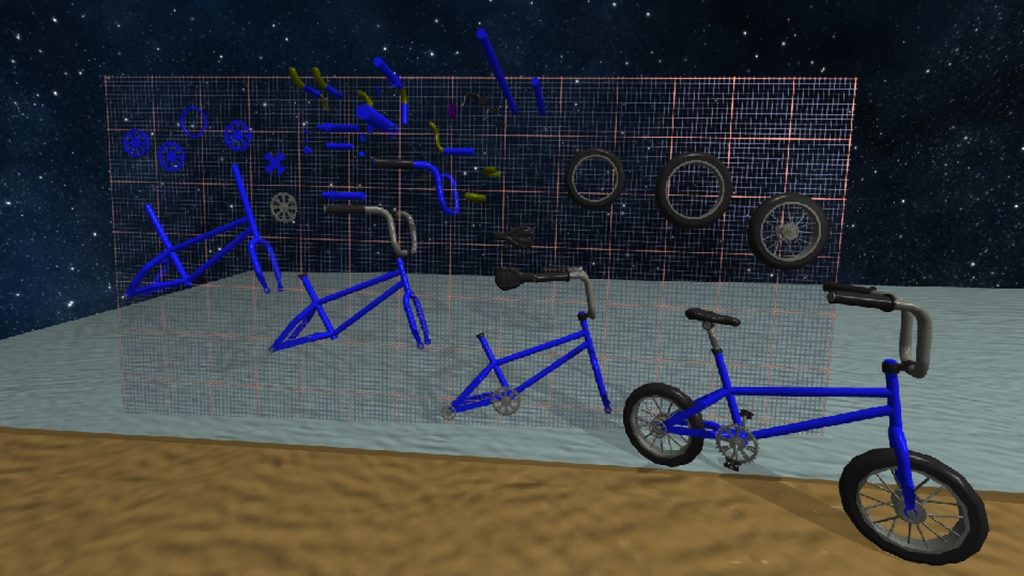 Send .stls
From launch, the app has had direct connectivity with 3D printing service provider Shapeways, and enables users to export their objects as 3D .stl and .obj files.
In the update however, users can now import .stl files for viewing in the Vive plain.
Mirroring is the final tool added to MakeVR Pro, giving makers the ability to create perfectly asymmetrical designs.
All of the updates to MakeVR Pro are available as precision tutorials within the app.
In the real world
As an entirely new plain for design, VR creates new potential for 3D printable models.
Joel Breton, General Manager of Vive Studios, comments, "This new layer of precision, combined with Vive's room-scale technology, paves the way for MakeVR Pro to become the primary 3D object modeling tool for professionals,"
VR design on the Oculus Rift at 3D Printing Industry HQ.
Breton continues, "Users can now manipulate objects with increased precision to take advantage of the fidelity and space that VR allows, much like the way carpenters and machinists work in their real-world shops."
To be the first to hear about the latest design for 3D printing platforms, sign up to the 3D Printing Industry newsletter here, follow us on Twitter and like us on Facebook. 
For VR and 3D printing experiences near you, check out our 3D printing events page.
Featured image: Experiencing VR at 3D Printing Industry HQ. Photo by Michael Petch.