For some time now, the Nanyang Technological University has led the island city-state of Singapore to the forefront of 3D printing technology innovation. They've constructed a multimillion dollar additive manufacturing center and have also developed 3D printing driven start-ups, helping to make Singapore one of the 3D printing leaders in all of Asia. This past week, at the city's most prestigious tech-industry event, TechInnonvation, the Second Minister for Trade and Industry, S. Iswaran announced that the university would be, once again, leading the way for 3D printing tech innovation in the city-state.
Nanyang Technological University, along with their partners at the National University of Singapore and Singapore University of Technology and Design, will head the National Additive Manufacturing Innovation Cluster (Namic), an initiative to implement 3D printing technology into Singapore-based commercial businesses and start-up companies. The Namic initiative stems from Singapore's Innovation Cluster Programme, a tech development plan announced by their Prime Minister Lee Hsien Loong in October 2013, which was geared toward funding the sectors of additive manufacturing, language technologies, membranes, and medical diagnostics.
"Namic will translate related upstream research in Singapore's public research entities and institutes of higher learning into downstream commercial applications," S. Iswaran said at TechInnovation. "Lowering the barriers for companies to incorporate additive manufacturing technologies into their core business and manufacturing processes."
In other words, Namic will allow educational institutions, such as the Nanyang Technological University, to use their vast 3D printing research to kickstart the technology's application in Singapore's commercial businesses. The cluster will also serve to aid 3D printing based start-ups in finding the appropriate incubation and will also establish a joint fund for projects. The university will also utilize the cluster package to help with the commercialization of 3D printing-based intellectual property, taking this technology out of their research labs and potentially into the consumer market.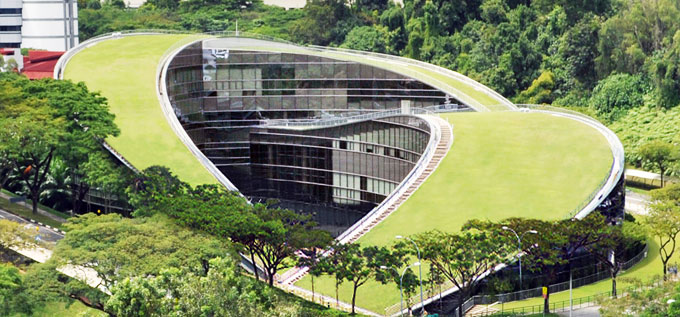 Initiatives like Namic are what will truly thrust 3D printing technology into our everyday lives. Nanyang Technological University has been given the much deserved opportunity to apply their high quality additive manufacturing research into the commercial market of Singapore and, potentially, the rest of the world, too. At the same time, the cluster will help the university encourage entrepreneurs and designers to focus on 3D printing based projects and applications, further solidifying Singapore's importance in the advancement of additive manufacturing technology.