Students looking to undertake a PhD in 3D printing should consider the University of Wollongong in New South Wales, Australia. Together with the Commonwealth Scientific and Industrial Research Organisation (CSIRO), the university is offering 6 full scholarships for proposals featuring either soft robotics, 3D bioprinting, microstructure alloys, or the environmental application of 3D printing to a circular economy.
Innovating Australia with CSIRO
CSIRO has been bringing innovation to Australia's infrastructure since 1916, contributing to the welfare of the country's workers, animals, environment and economic future through a broad range of initiatives. The grants provided to the University of Wollongong are part of CSIRO's commitment to the evolution of Australia's manufacturing, moving 'from heavy industry to high tech products based on sustainable, advanced manufacturing processes'.
The organisation works with in excess of 5,000 industry experts per year, and are contributing an additional specialist supervisor to each of the University's proposed programs.
Research specialisms
More information and details of how to apply for the Wollongong/CSIRO grants can be found on the university's website here, but we will give a brief breakdown of each of the 3D printing applications below:
The 'Synthetic elastomers for 3D printing for soft robotics' project brief will be supervised by Professor Geoff Spinks, whose specialisms include the mechanical properties of polymers, and Professor Gursel Alici, who has extensive experience in the various applications of robotics. The CSIRO expert assigned to the project is Dr. Tim Hughes who also has interests in the 3D printing of hydrogels, particularly in their application in contact lenses.
So far, Harvard's soft-robotic Octobot is probably one of the most well-known examples of research in this field. Through the application of gasses, flexible electronics, and 3D printed platinum ink, the technology a silicone octopus model is capable of independently wiggling its legs.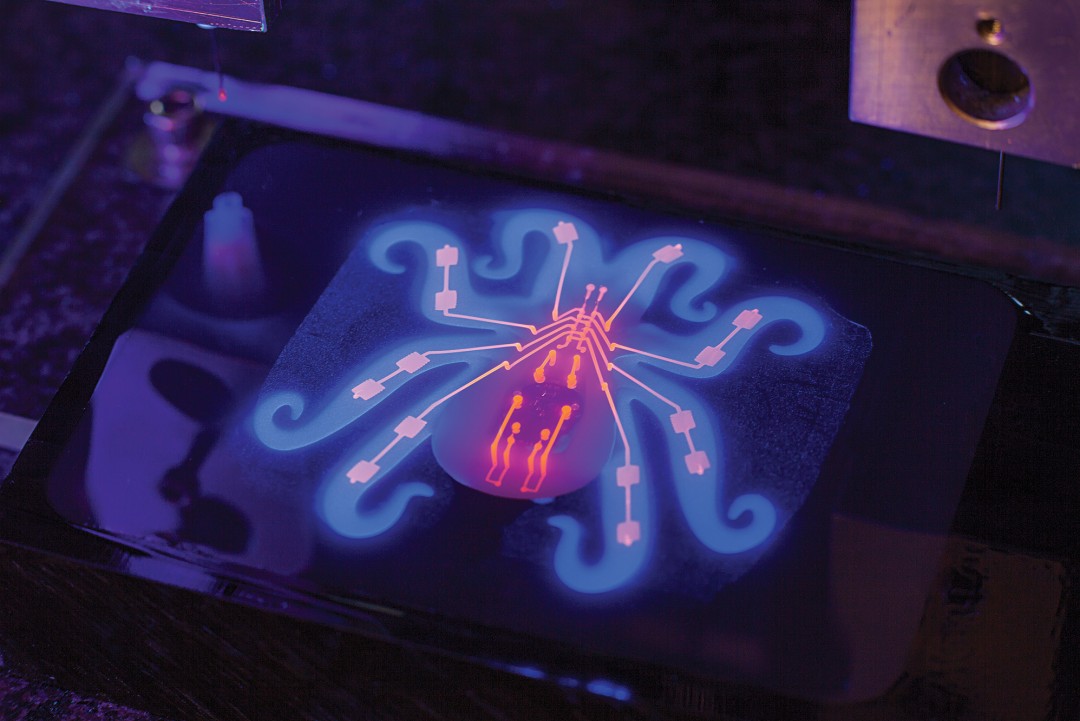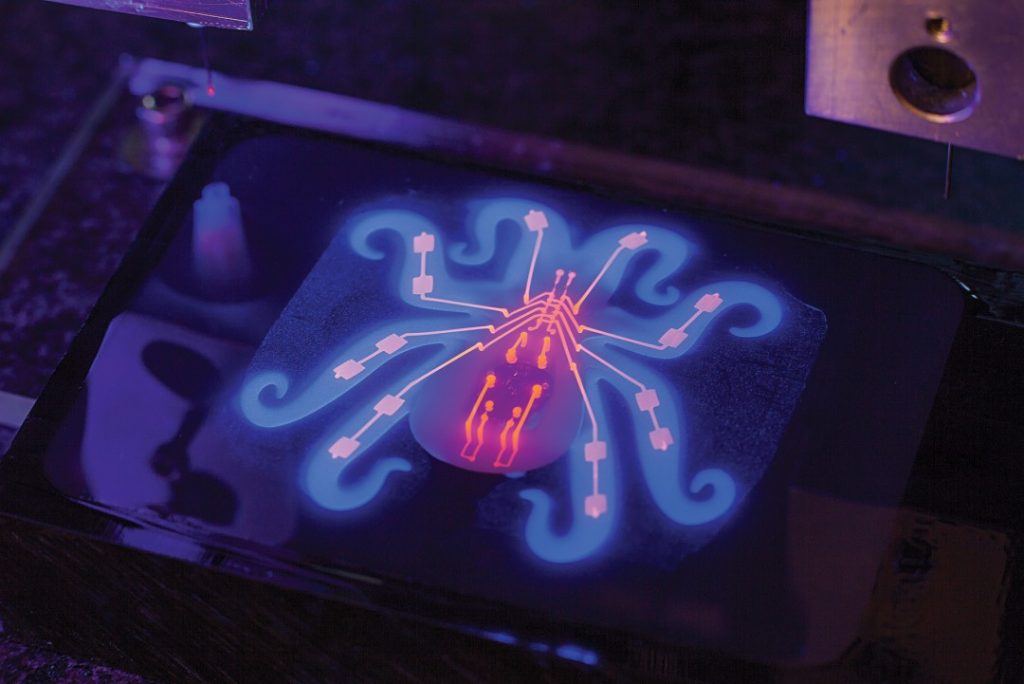 3 different projects are put forward for this category, namely 'Synthetic elastomers for 3D printing for bioprinting', 'Development and evaluation of new biologically-based materials for bio-printing cells' and 'Engineering and application of 3-dimensional scaffolds for neural network information'.
Organ fabrication is one of the biggest areas in 3D printing research. In an almost Frankenstein-like turn the 3D printed heart is often referred to as the 'holy grail' of these developments however, much research is currently at the vessel stage of 3D printing, which scientists will use to gradually build up a functioning organ.
'In-situ micro-XRD measuring of micron-scale microstructures in 3D additive manufacturing for functionally graded materials' is a project that seeks further understanding of the behaviour of microscopic metals for their application in the world's key manufacturing industries.
Wire Arc laser additive manufacturing is one of the technologies being explored for its potential to fabricate components for aerospace, and is among the expertise of project supervisor Professor Huijun Li. Other experts on the project, doctors Zengxi Pan, Daniel Liang and Nazmul Alam, all have shared expertise in the manufacturing of metals.
Eco-friendly circular economy
3D printing's ability to recycle some of the world's crippling load of waste is an area being popularly explored by both consumer based companies and research institutes.
Projects that cover 'Managing waste in Indigenous communities through 3D printing centric circular economy' at Wollongong could not only create a more holistic approach to waste management, but it could also save the world.
Scientific excellence
The University of Wollongong takes the place of the original New South Wales University of Technology set up for workers in the city's local steel industry. Since 1951, the university has crafted scientific research and innovation into one of its main priorities now standing in the top 1% of the world's research universities.
If any 3DPI readers are considering applying for a scholarship at Wollongong or have already completed a PhD in 3D printing, we'd love to hear more from you. You can send us an email here, or send a message to us on Facebook.
Featured image shows the University of Wollongong campus at night. Photo via: UOW on Facebook.