Next week on May 8th, the David L. Lawrence Convention Center in Pittsburgh, Pennsylvania will be open to the latest 3D printing releases at RAPID + TCT 2017. 3D Printing Industry will be present at the event, but to get ahead of the curve, we've got a sneak preview of some of the companies we can expect to see, and what tech they'll be exhibiting.
Metal additive preorders from BeAM Machines
Headquartered in Strasbourg, France, BeAM Machines will be exhibiting its metal additive manufacturing machines at the event, and accepting pre-orders for its forthcoming Modulo 5-axis DED (Directed Energy Deposition) machine at booth #1937.
With the Modulo DED, BeAM Machines has integrated a number of features that would typically require extra equipment and space. The consolidation gives the machine a lot of benefits, as explained by Tim Bell, General Manager of BeAM Machines,
Due to the machine's portability and compact footprint, it easily fits inside a shipping container or traditional box truck, enabling ease of transportation and operation in remote locations such as offshore oil rigs and military conflict zones.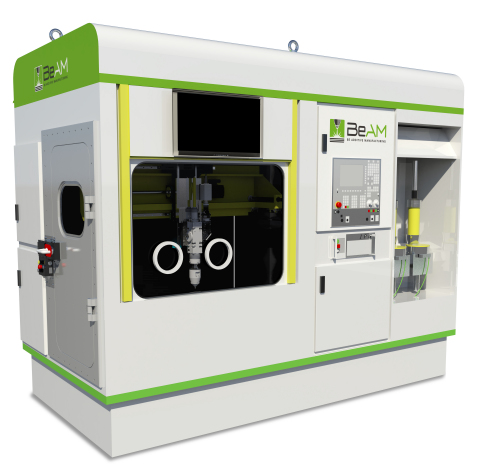 As previously reported on 3D Printing Industry BeAM has been preparing its North American Solutions Center for series production, with the installation of its 5 axis Magic 2.0 machine.
Polygonica v2.1 software toolkit from MachineWorks
MachineWorks 3D software providers, previously visited by 3D Printing Industry at the UK HQ, will be releasing a new version of its 3D printing toolkit Polygonica.
Rather than an end-user product, Polygonica is modified to a specified client's needs providing a platform to control the triangulated mesh that makes up a 3D model. Version 2.1 includes a new "sweeping feature" from MachineWorks, explained by the company as follows:
…users can simply create a 3D shape by moving a 2D profile or 3D solid along an arbitrary 3D path. This is a vital function when it comes to creating tubes, pipes or mouldings.
Other highlights also include support for lattice generation – for help in custom support structures – and a fairing and smoothing algorithm – that is particularly useful when finishing objects created by scan data. These features and many others that can be previewed at booth #1351.
Aleph Objects to release new filament
Developers of Lulzbot 3D printers, Aleph Objects, are set to release a new filament. Full details are so far under wraps but, according to Ben Malouf, the company's Director of Marketing,
Our material release at RAPID+TCT 2017 is a long time coming. This has potential to be one of the most important developments in desktop 3D printing materials in 2017.
The filament will be launched at booth #1829.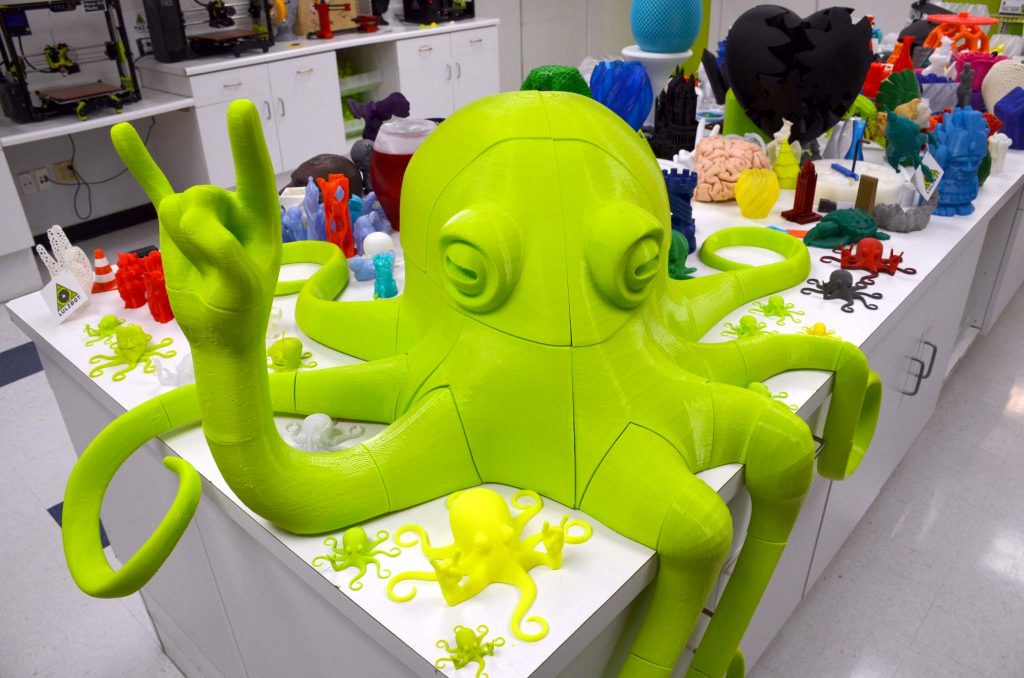 Non-destructive testing lab look forward to the event
Laboratory Testing Inc., based in Hatfield, PA, is to showcase its material inspection capabilities at the fair. LTI's expertise includes an ability to detect trace elements and impurities, define mechanical properties, and discover flaws and discontinuities, all factors that are useful when creating industrial-grade parts.
Eric Baum, Business Development Manager of LTI, comments,
We had a great experience last year attending Rapid 2016 and are looking forward to this year's event in Pittsburgh. With our strong reputation and roots in the Aerospace, Automotive and Medical markets, LTI is well-equipped and positioned to grow with the technological and capacity demands of the Additive Manufacturing industry.
Visitors can see Laboratory Testing Inc. at booth #2343
Aerospace standards to speak on the importance of additive 
Noting the acceptance of additive manufacturing for planes and other aircraft, SAE International's Aerospace Standards Group will be presenting a portfolio of "programs, products and services" that address the importance of 3D printing. Guest speakers on these topics include representatives of  the MS-AM Additive Manufacturing Committee, and the group's Polymer Subcommittee.
Check out the seminar program for further details.
Latest machine and extruder demos fro 3DPlatform
Illinois' 3DPlatform has launched a range of products in time for its presentation at RAPID. Releases include a bigger, faster WorkBench system, the WorkBenchPro, the WorkTable large format printer and a High Flow Air Cooled (HFA) extruder. Demos can be seen at the 3DPlatform booth #937.
3D Printing Industry also spoke to 3DPlatform President, Jonathan Schroeder, on his vision for the future which is available to read here.
Materialise release new software and updates
Software solutions and 3D printing services company Materialise, is showcasing two new programs at RAPID. Magics Print Metal is the company's solution to this material demand in the industry. Materialise Inspector is also new providing data analysis at every stage of the design process.
In addition to these releases, the company has also updated it Magics 3D Print suite. Bryan Crutchfield, Vice President and General Manager of Materialise North America, sums up the offering as follows,
Magics Print Metal extends our existing metal offerings. The Magics 3D Print suite represents the full digital thread, giving metal machine manufacturers the ability to develop, implement and manage each step of the 3D printing process. Now, with the new Inspector software, users can also efficiently analyse data during each step to ensure workflows and products will fit their needs as well as the needs of their customers and partners.
Live demonstrations of the new and updated software can be seen at Materialise's booth #1613.
More of Crutchfied's vision for Materialise can be read in his guest article for our Future of 3D Printing series.
AMSE approved AM database at TCT
Selected as part of the American Society of Mechanical Engineers' Technical Advisory Panel (ASME TAP) the additive manufacturing database Senvol will also be exhibiting at booth #946.
For more of what to expect at this year's RAPID + TCT expo, you can read our interview with the organizers here.
If you'd like to meet at RAPID next week, then contact our editorial team.
For live updates of the conference as it happens follow 3D Printing Industry on Twitter and like us Facebook.
To receive this and more 3D printing news direct to your inbox, sign up to the 3D Printing Industry newsletter.
Don't forget to vote in the first annual 3D Printing Industry Awards.
Tickets for the 3D Printing Industry Awards are also now available here.
Featured image: Sunrise over Pittsburgh's skyline. Photo by David Fulmer, daveynin on Flickr