OVE, a Polish 3D printing startup, and Memjet, a Californian provider of digital inkjet technology, have collaborated to develop a fast, full color, FFF/FDM 3D printer.
"OVE is an ideal tool for quick 3D printing of all kinds of colorful prototypes," said Tomasz Płuciennik, CEO of OVE. 
"At less than 10k Euros, our system will cover a wide range of applications in industry, education, architecture, medicine, marketing, arts & entertainment, and low volume manufacturing."
Quick and colorful 3D printing 
Founded in 2015, OVE began developing a high speed, full color desktop 3D printing system with a team from the Mechatronics Department of the Warsaw University of Technology. Memjet then joined forces with OVE to power the innovative 3D printer. As a result, the OVE 3D printer is equipped with a Memjet printhead to add ink to each layer of thermoplastic material. 
This coloring process is said to take place immediately during one pass of the printhead. Furthermore, the 3D printer has a working area of 210 x 300mm and can print up to 300mm in the Z axis. OVE has also created an OEM kit enabling the Memjet color printing module to for other 3D printing systems.
According to Pluciennik, "There is lack of intuitive and easy to use 3D tools to prepare for color 3D models." As such, OVE software has been developed to allow easy application of colors, textures, information or notes such as QR codes on the whole surface of a 3D printed model.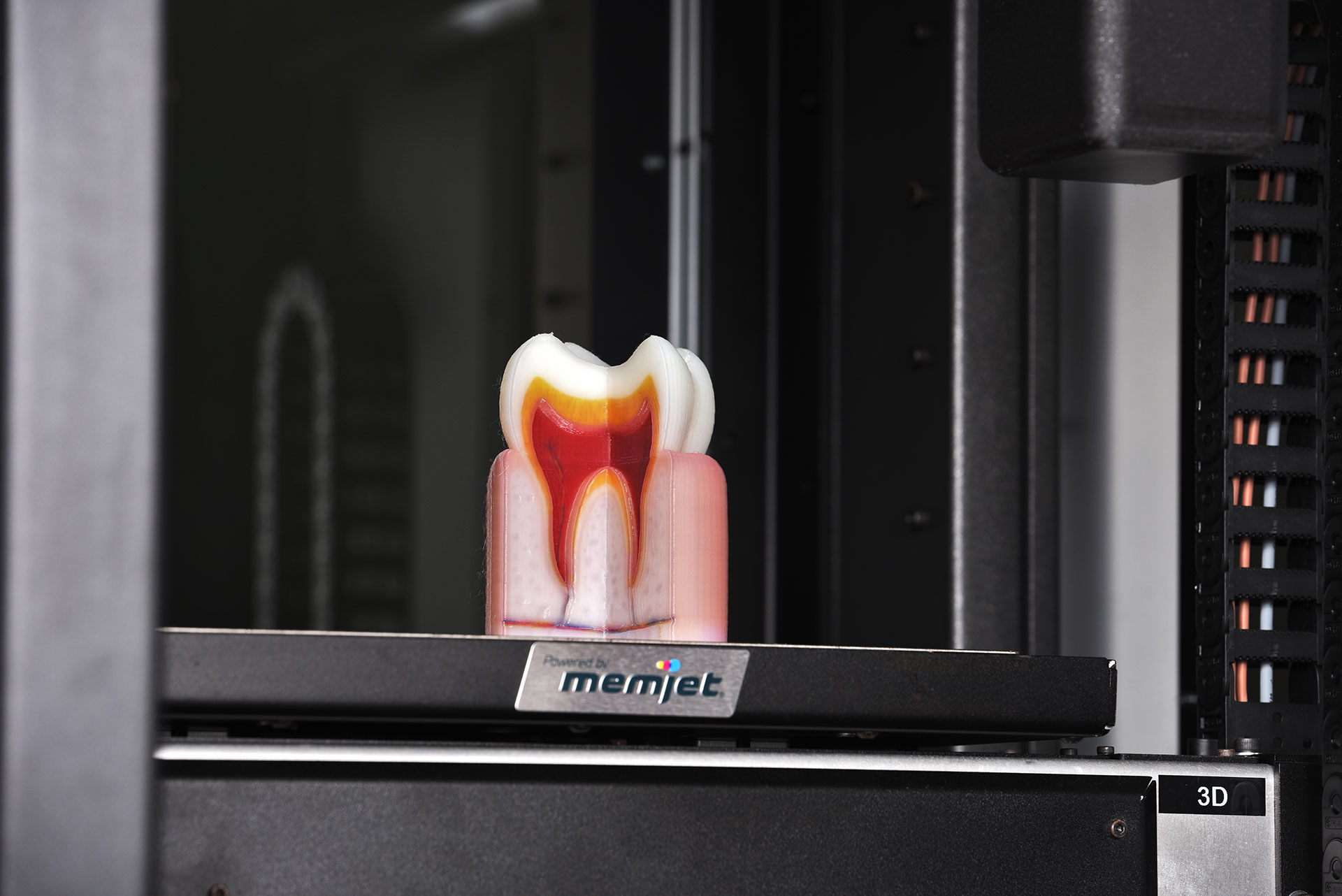 Memjet Inkjet printing
Memjet high-speed single pass inkjet technology is enabled through its Waterfall Printhead. It is also recognised as the fastest inkjet 2D printing solution, offering high resolution color production.
The OVO 3D printer will debut at Europe's leading additive manufacturing trade fair, Formnext in Frankfurt, Germany, from November 19-22, 2019. The company will take pre-orders for its systems which will be delivered to customers in the second quarter of 2020. The price of the device is currently set at around €10,000.
For more additive manufacturing updates subscribe to the 3D Printing Industry Newsletter, follow us on Twitter and like us on Facebook. Also, visit 3D Printing Jobs for new additive manufacturing opportunities in your area.