Careers in 3D printing are on the rise. With a host of new career opportunities and candidates every week, 3D Printing Industry brings you the latest 3D Printing Jobs.
Today's vacancies range from dental care experts, graphic designers and engineers, to sales representatives, marketing specialists, business developers and customer care.
To apply for 3D printing jobs, or post new opportunities create a free profile on our site now.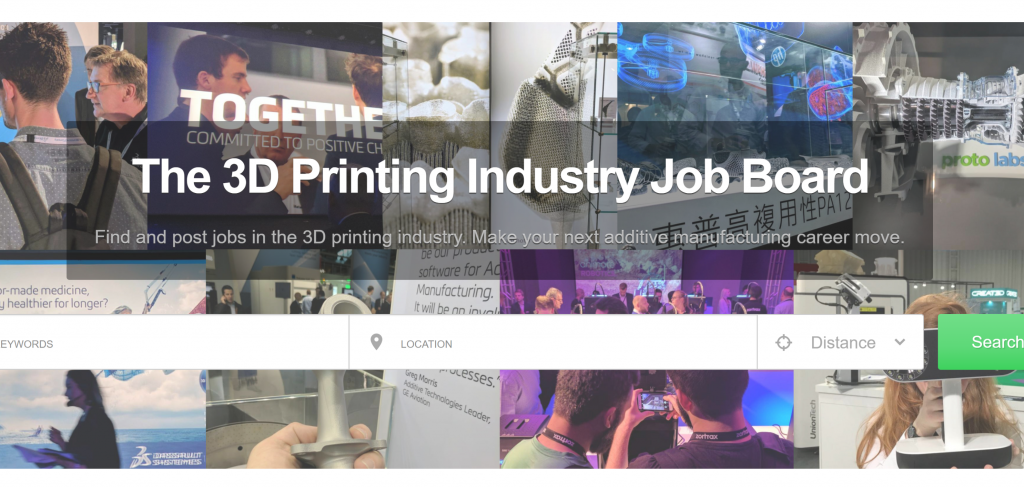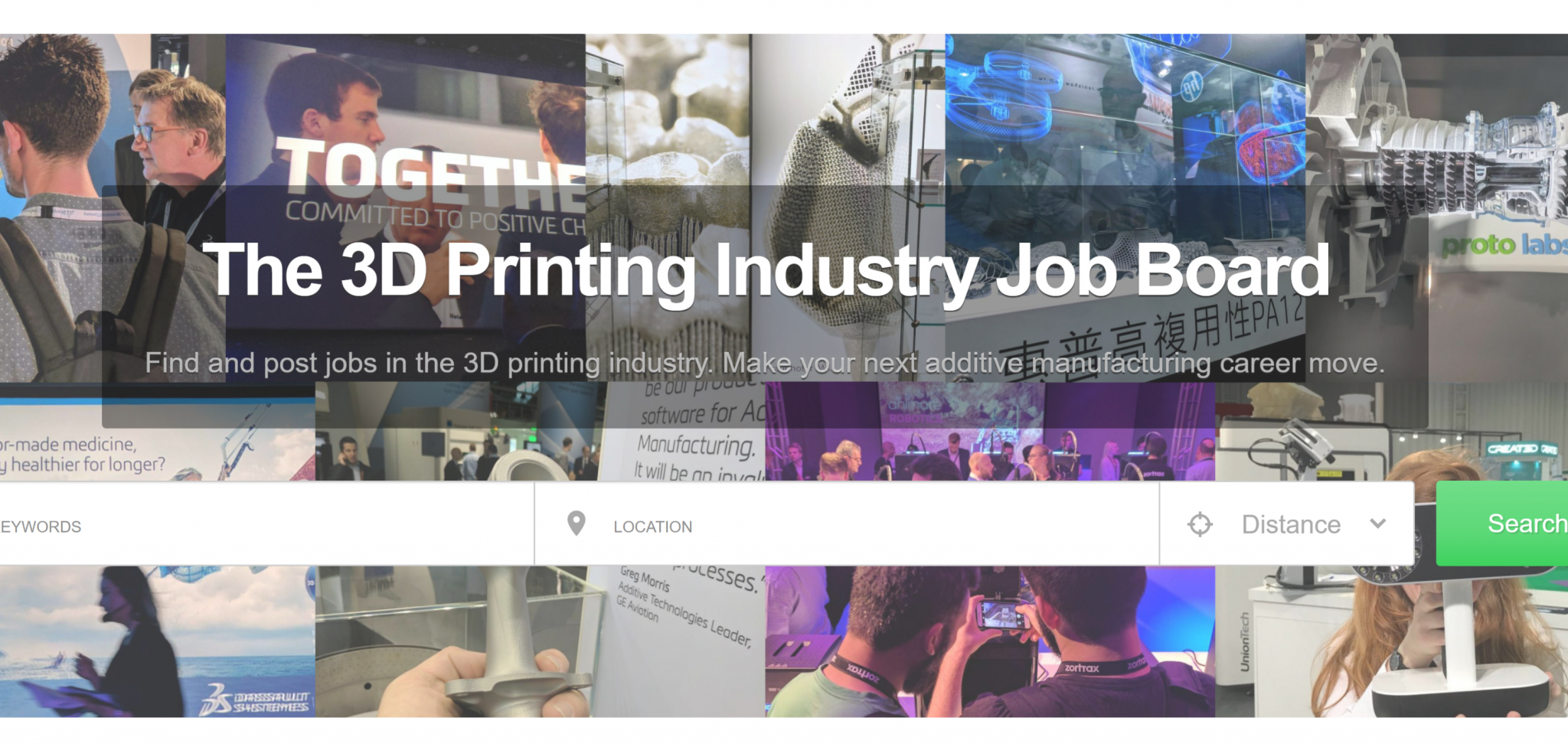 Junior Application Engineer at DigiFabster, Los Angeles, California
If California dreaming and 3D printing are strong features of your profile, then DigiFabster have an opportunity for you. The company, based in Pasadena, focuses its business on providing cloud-based CRM & instant quotation solutions for the additive manufacturing industry to the world.
The role specifically requires candidates to support the sales team and assist customers by demonstrating the characteristics of DigiFabster's products and its good chances to stably be on the market.
For a more specific description of this role, visit the job offer on 3D Printing Jobs here.
Sales Development Representative at DigiFabster, Amsterdam, Netherlands
Same great and competitive company, different exciting location. The second position on offer at DigiFabster will see candidates working closely with the Head of Business Development, CPO and technical staff. Other requirements are a good knowledge of ROI metrics and CRM, the ability to interface with customers via phone and in person and proven track records in sales.
To learn more and apply, please click here. 
3D printing jobs at Clariant in Frankfurt am Main, Germany
Clariant is one of the world's biggest chemical companies. In this specific role, the company is seeking a 3D Printing Technical Sales Representative. Successful candidates will search for new business opportunities for Clariant's Additive Manufacturing arm. Key attributes include and good communication skills and 3D printing knowledge.
Clariant is also looking for a 3D Printing Technician with past experience with 3D printers and 3D printing materials, like colorants, polymer and additives. Also must have experience in team working and preferably having experience with production of extrusion profiles, tubing or filament production.
Apply to be 3D Printing Technical Sales Representative at Clariant here.
Senior. Materials Engineer/Resin Design Leader at CDJ Technologies in Evanston, Illinois
CDJ Technologies, Inc. is a stereolithographic additive manufacturing company founded to pursue high speed, large scale 3D printing for manufacturing.
The chosen candidate must have experience in chemical materials and a related university education. Other aspects for the role also include computing and analytical skills.
Selected candidates will need to develop and analyze a library of resins with varying mechanical properties and composite resins consisting of polymeric, ceramic and metallic fillers. Experience in this area is preferred.
Learn more about qualifications, responsibilities and compensation of this 3D printing job.
It's completely free to post and apply for Jobs in Additive Manufacturing on the 3D Jobs Board. Create a profile on the 3D Printing Industry jobs site.
Your successful career in the 3D printing world starts now. Why wait? Search and post 3D Printing Jobs on our free jobs service.
To not miss any 3D Printing news, subscribe to the 3D Printing Industry newsletter, follow us on Twitter and like us on Facebook.