One of the most popular open-source 3D printing courses, taught by Dr. Joshua Pearce at the Michigan Technological University is now available online for free.
Dr. Pearce, an open-source champion and professor of Materials Science & Engineering and the Electrical & Computer Engineering at Michigan Tech is the author of Open-Source Lab: How to Build Your Own Hardware and Reduce Research Costs and several papers on the subject. He currently teaches the MY4777 course which is "an introduction to distributed additive manufacturing using open-source 3D printing."
3D printing legend
In the introduction to the course Dr. Pearce tells his students:
"I really only have one goal for this class and that is to become LEGENDARY."
Professor Pearce's course is equally focused on 3D printing and open-source framework. Therefore, students are only allowed to use open source tools which include repositories, electronics, software, firmware, and hardware.
The primary project of the course is the improvement of MOST Delta, an open-source RepRap 3D printer developed at Michigan Technological University.
Building open foundations
According to the course description, "Each student will build a customized RepRap and the course will cover hardware, firmware, slicing and printer controller software for operating and maintaining the device. Finally, the material properties, applications and ramifications of RepRap technology will be discussed."
The course is divided into five modules, each part deals with a specific problem related to 3D printing and open-source. Students are trained in free CAD software like Blender, OpenSCAD, and FreeCAD.
Furthermore, the course introduces students to RepRap, the community and the philosophy behind open-source, through such works as The Cathedral and the Bazaar by Eric S. Raymond, a software developer, and open-source advocate.
In addition to this, students are taught design for additive manufacturing (DfAM), the impact of technology on the environment and society,  and the role of open-source decentralized manufacturing practices also known as distributed manufacturing.
The content of the course is built on Professor Pearce's lectures and sources from other media, which include YouTube videos, books and articles.
The entire MY4777 course is available for free on Wikipedia, more material is available on Appropedia.
Open future
For Dr. Pearce the future of 3D printing is open-source. As previously reported, Dr. Pearce and his team have made a filament to pellet chopper, recyclebot and filament from wood-waste.
In our future of 3D printing guest article, Professor Pearce said that in the near future he can see "individuals fabricating custom products for themselves in their own homes from free and open source digital plans."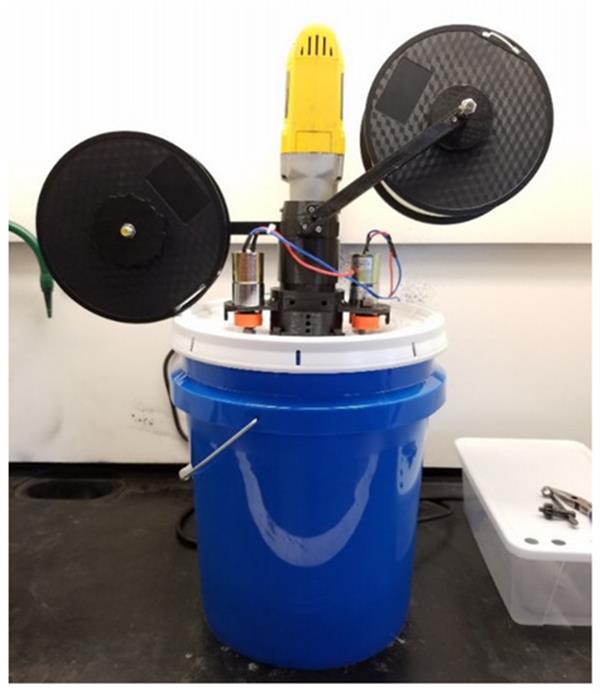 Nominations for 2019 3D Printing Awards are closing soon. Nominate Now!
For more news on additive manufacturing join us on Facebook and Twitter. You can also subscribe to our 3D printing newsletter. 
Looking for a job? visit our 3D Printing Jobs site.
Featured image shows Michigan Tech students celebrating a massive delta-style 3D printer build as part of a class on Open Source 3D Printing. Photo by S. Bird/MTU, CCBYSA