Our new 3D printing jobs board has vacancies for engineers, web developers, business developers, sales executives, designers and many others.
If you're searching for a career move in additive manufacturing, you can search 3D printing jobs and apply for free. Employers looking for new talent can also post a job for free until the end of March 2018.
Some of the latest 3D printing jobs include:
Software Engineer, Sculpteo
Sculpteo, the international cloud-based 3D printing service provider, is looking for a new Software Engineer at it's French HQ in Villejuif, just 3 km south of Paris.
The ideal candidate will have had hands-on professional or academic experience in web development. Proficiency in software languages, including Python, PostgreSQL (MySQL as a bonus), HTML / JS / CSS, JQuery, C / C++ and WegGL / OpenGL is desirable. Sculpteo is also interested to hear about ideas for new web uses and candidates' interest in opensource projects.
Apply for this full time position as a Software Engineer at Sculpteo here.
Research and development Optical Engineer 60-100%, Sintratec
Swiss high-tech startup company Sintratec has a 3D printing job for an Optical Engineer 60-100% to join their R&D team. With experience in a laboratory setting, and a BSc in Physics, Optical/Electrical Engineering or equivalent, the successful applicant should apply their experience to Sintratec's Selective Laser Sintering (SLS) technology.
Tasks include electro-optical systems testing; laser module prototyping; SLS process analysis & management of an optical laboratory.
Find more information and apply for the post as Optical Engineer 60-100% at Sintratec here.
Account Manager, Nano Dimension 3D printed electronics, FATHOM
Based in Oakland, California, FATHOM is an industrial provider of additive manufacturing systems and services. One of the company's recent partners is Nano Dimension, maker of the Dragonfly 2020 and 2020 Pro electronics 3D printer.
In a post on the 3D printing jobs board, FATHOM are seeking an Account Manager for Nano Dimension. Applicants must have knowledge of electrical engineering, and the ability to work independently and to travel when needed; a proven track record of sales success; and 4+ years business development and sales experience.
Apply now to become Account Manager, Nano Dimension at FATHOM.
U.S. Senior Software Sales Manager, 3YOURMIND
A Senior Software Sales Manager for North America is required at 3YOURMIND. The additive manufacturing automation software developer is seeking a candidate with the right sales experience and project management skills, to work with its global teams and win major accounts.
The candidate will also be the primary sales contact for U.S. customer, and cultivate contacts for new and ongoing business.
Apply now for Senior Software Sales Manager at 3YOURMIND.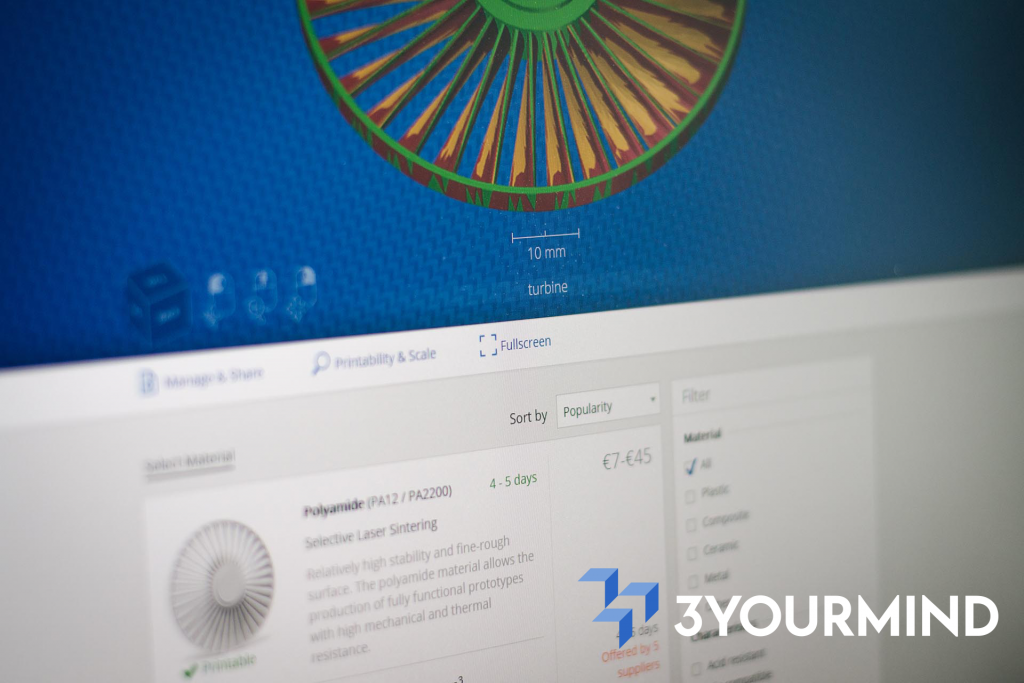 Business Development Manager, XYZprinting, Inc.
XYZPrinting's new Business Development Manager must identify trendsetting ideas in the 3D printing industry, locate and propose potential business deals and analyze market strategies.
It's essential the that the candidate 3D printing market knowledge, strong communication and closing skills, and a motivation for meeting sales goals.
Find more information and apply for the post as Business Development Manager at XYZprinting, Inc. in Lake Forest, CA, here.
Sign-up for the 3D Printing Industry Jobs Board here.
Protolabs is sponsoring the 2018 3D Printing Industry Awards design competition. Submit your entries now for the chance to win a 3D printer.
You can also adjudicate this year's winners casting your vote in the 2018 3D Printing Industry Awards.
To stay up to date with all the latest AM activities, news and research, subscribe to the 3D Printing Industry newsletter, follow us on Twitter, and like us on Facebook.
Featured image shows homepage of 3D Printing Industry Jobs Board.