FFF 3D printing manufacturer INTAMSYS has concluded its latest round of financing which will be used to further the firm's product development, advance its vertical industries applications, and facilitate the expansion of its European and American operations.
Funding round leader Sequoia Capital China and co-investor Brizan Investments join INTAMSYS' existing investor and semiconductor scientist, Professor Ping Keung Ko, in backing the company.
"INTAMSYS' vision is dedicated to developing 3D printing from functional prototype manufacturing to low volume production runs," said Charles Han, INTAMSYS CEO and Founder. "The new funding will help us to keep moving towards this goal. It will accelerate the development of more innovative products and provide more vertical industries applications solutions, and promote the penetration of additive manufacturing technology to more manufacturing industries.
"At the same time, we will also increase the investment in the European and American local markets to better serve the local customers."
INTAMSYS' desktop 3D printing capabilities
Since entering the sector in 2016, INTAMSYS has become known for bringing high-performance polymer 3D printing to the desktop through its FUNMAT PRO and FUNMAT PRO HT systems. With industrial-grade polymers such as PEKK, PEEK, ULTEM, PPSU, and PSU in its portfolio, the company's material expertise is also available through its on-demand manufacturing service, launched in 2018.
Since then, the firm has continued to develop its 3D printer offering, having introduced the dual extrusion FUNMAT PRO 410 3D printing system with new PEKK and PEEK-CF filaments, and enhancing the features of its FUNMAT HT model to enable safer and easier manufacturing of industrial-grade polymers for functional and quality parts.
INTAMSYS' machines have been leveraged by the likes of ABIGO Medical to keep its production line running by plugging a delivery gap of spare parts with re-engineered 3D printed substitutes, while the Dutch Navy recently invested in the company's FUNMAT HT and FUNMAT Pro 410 3D printers to improve its on-demand spare part manufacturing capabilities.
With the conclusion of the latest funding round, INTAMSYS will continue to develop and expand its product portfolio into new manufacturing industries.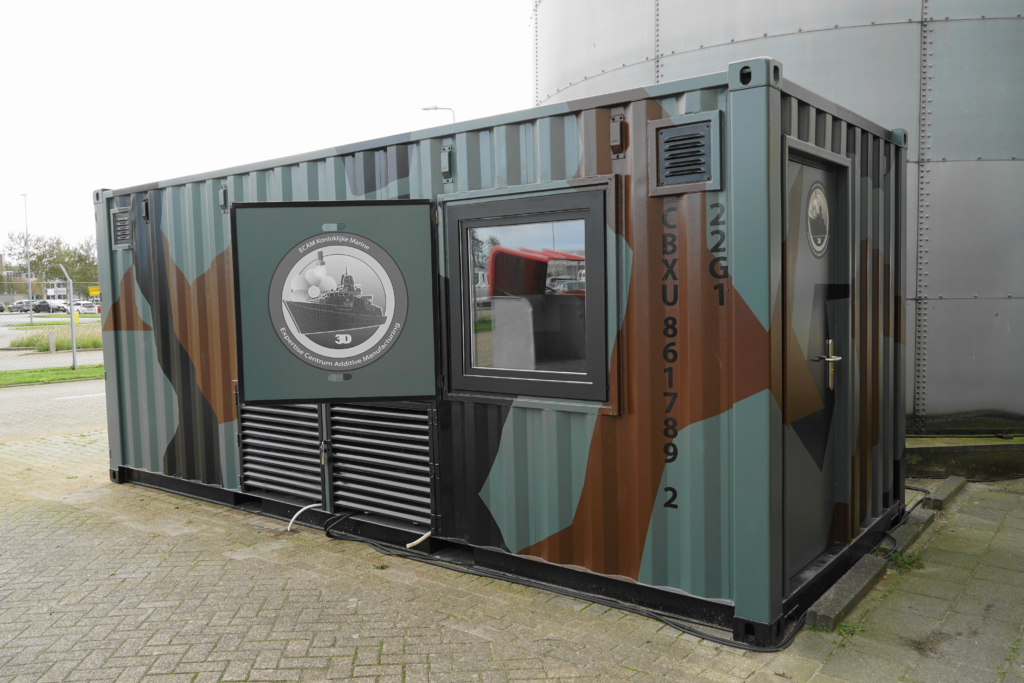 Expanding overseas markets
INTAMSYS 3D printers are trusted around the world by professionals in aerospace, automotive, medical, engineering, oil & gas, electronics, education, and research industries. In the early stages of its establishment, the company decided to focus its development on overseas markets and has since erected marketing and technical service centers in Germany and the US.
Armed with its latest funding, of an undisclosed amount, INTAMSYS will seek to continue expanding its teams and business operations across Europe and the US.
"Since we first invested in INTAMSYS four years ago, we have seen the rapid growth of the company, starting with the early technological innovation that enabled the company to tap into new markets and industries, such as the aerospace and shoemaking industries, the tooling and fixture applications," said Keung Ko. "We strongly believe in the potential of the team; we will continue to support the company's development and ambition in future."
According to Ian Qian, Vice President of Sequoia Capital China, the adoption and growth of 3D printing is also accelerating INTAMSYS' domestic market of China.
"China has been a powerhouse in global manufacturing, 3D printing plays an important role in this plan, this provides local companies with tremendous development opportunities," he said. "INTAMSYS is one of the most innovative 3D printing companies in China. The team has a deep industrial background, rich experience in the field of 3D printing application, and a strong global vision."
Subscribe to the 3D Printing Industry newsletter for the latest news in additive manufacturing. You can also stay connected by following us on Twitter and liking us on Facebook.
Looking for a career in additive manufacturing? Visit 3D Printing Jobs for a selection of roles in the industry.
Featured image shows a completed fixture 3D printed by INTAMSYS. Photo via INTAMSYS.