After a year of extremely successful 3D Printing shows, the Inside 3D Printing Conference and Expo's next stop is on my home turf, in Santa Clara, California on October 21-23. Taking place over three days at the Santa Clara convention centre I'm going to be attending, along with 3DPI.TV producer Tony, so we can bring you footage straight from the Expo floor. Co-founders of 3DPI, Ari Honka and Eetu Kuneinen, will also be present.
Conventions can be tough to attend just as a curious party, but working a show as a professional is an entirely different beast. It isn't the long hours, or the sore feet or even fighting the crowds that makes it so rough, it's trying to figure out what to look at. The Santa Clara show is looking to be a pretty busy one, with a really impressive line up of exhibitors and speakers, all promising to share a wealth of information. Considering that I'll also be working the 3DPI booth and interviewing folks most of the time, I'm going to have very little free time to go explore, but explore I will. On the conference side, I'm going to have to be extremely picky with what I go to see, especially with more than 60 speakers scheduled. One of the areas where the organisers, Mecklermedia, excel is in providing pertinent and timely information. On this occasion they have gone above and beyond, and visitors will have wide choice of 3D printing information from which to gain insight into this vibrant industry.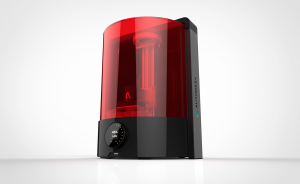 The opening keynote speaker is Autodesk Senior VP and Chief Technology Officer Jeff Kowalski, so I'm aiming to hunt him down and get some juicy gossip on the hotly anticipated Autodesk DLP 3D printer. We've been teased with it for months, and I'm hoping to come out of the weekend with something. A price point, expected release date, anything. I'd also like to ask why Autodesk decided to get into the printer game with a DLP printer, knowing that unless they are going to take a massive hardware loss it would price them out of a lot of markets.
I'm curious about the talk being given by the CEO of Graphene 3D Lab Daniel Stolyarov too. Graphene is one of the more exciting technological advancements that have been made in terms of 3D printing materials and his company has been on the forefront of those developments. And as people spend this week complaining that their $600 smartphones might not be as indestructible as they foolishly think they are, the topic of cheaper, and more durable consumer electronics is a hot one. I also would like to see what Founder of DIY Drones Chris Anderson has to say about the FAA starting to give the go ahead for companies using drones to film in the US. I'd like to ask him what sort of effect he thinks this will have on the drone market, and in turn how 3D printing will be involved in those changes.
I'm also interested in hearing talks being given by 3DSystems VP of Personalized Surgery and Medical Devices Andy Christensen, Organovo Chairman and CEO Keith Murphy and Michael Golubev CEO of 3Dponics. And bioprinting is always a fun topic, especially when NASA does it, so I'm going to have to stop in to hear what NASA Astrobiologist Dr. Lynn Rothschild has to say.
In terms of exhibitors, I'm looking forward to just walking the floor in all honesty, it's my favorite part of shows like this. It's so much easier to organically discover a new product, or run into something that you'd heard about but had never really seen than to plan specific stops. This is, of course, a problem for me, as I'm simply not going to have the time to wander aisles aimlessly. I'm hoping that Stratasys puts on a good show, they are probably one of the larger companies in attendance and hopefully they put some zing into it. I'll also make a point to stop by and see what's going on at the Studio Fathom booth. I'm a big fan of some of the weird things that they do with their 3D printers and I'm hoping to see a few of them in person.
So if you see me – just look for the big, dumb moustache – yell so I can stop and say hi and take a look at your booth or have a chat. If you'd like to schedule a meeting while I'm the show, go ahead and drop me a line. I'll also be live-tweeting the show with pictures, gossip and announcements so make sure that you keep an eye on my Twitter feed.
You can register for the event here.