GE has given an inside look into its 3D printed advanced turboprop (ATP) engine.
The ATP engine is set to propel Textron Aviation's upcoming Cessna Denali business aircraft. With 1,300 horsepower, the engine will undergo testing later this year before flight testing in 2018.
GE is currently showcasing a mock-up of the engine at the EAA AirVenture airshow in Oshkosh, which takes place July 24th-30th.
Revolutionary engine
For Gordie Follin, head of engineering at the ATP program, the engine is "revolutionary." It will burn less fuel than other comparable engines while providing more power.
"The engine is using state-of-the-art technologies that we have validated in our large commercial engines. We are introducing them for the first time in the turboprop market."
More than a third of the ATP engine's parts will be crafted in 3D printers. Fortunately for GE, the company now owns two of the largest metal 3D printer manufacturers in Arcam EBM and Concept Laser.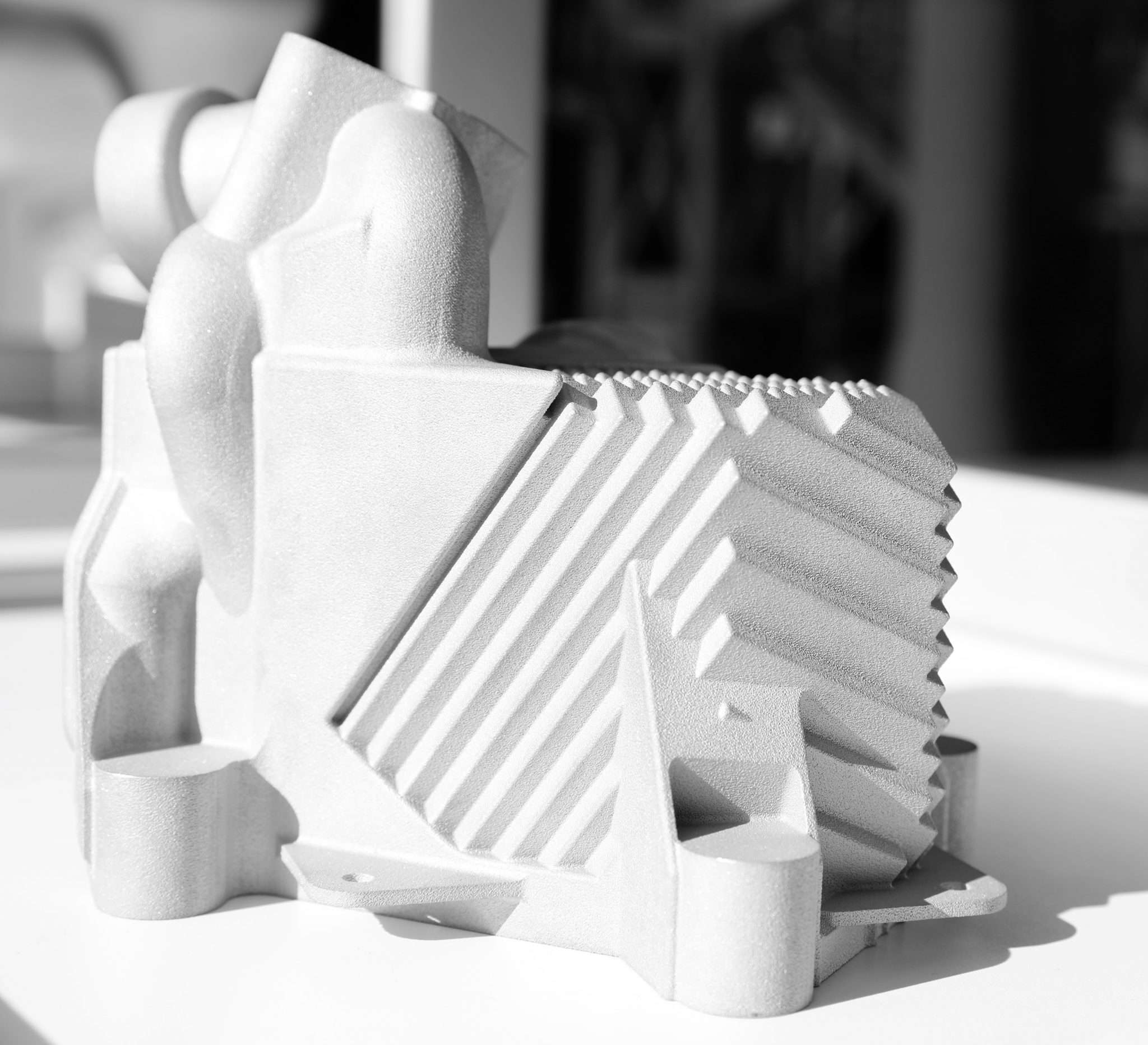 Reducing parts
By 3D printing the components, the ATP engine has 30% fewer parts compared to conventional turboprop engines. Not only does this reduce manufacturing processes, but also qualification steps and inspection procedures.
GE's Follin also explains how the engine is now more compact which is "enabling Textron to provide a larger and more luxurious cabin with the same range and cruise speed that their customers expect."
Additionally, GE believes it is "the world's first "digital native" aviation engine." According to GE, the ATP motor is a first to be modelled in advanced 3D software and the company will also craft a digital twin of the engine to help simulate performance.
3D printed engines 
This is – by no means – the first time GE has implemented 3D printing in its engine manufacturing processes.
The company famously used additive manufacturing to create the LEAP fuel nozzle which has now received thousands of orders as of the Paris Air Show last month.
GE is also incorporating 3D printed turbine blades for the GE9X which it recently began testing in Ohio.
If you would like to pursue a career in additive manufacturing, take a look at our 3D printing jobs. And be sure to check out all the latest 3D printing events. 
Subscribe to the 3D Printing Industry newsletter to stay up to date with all the latest 3D printing research news, follow us on twitter and like us on Facebook.
Featured image shows a 360 degree view of the ATP engine. Images via GE.