Black Friday is upon us, and 3D printing retailer iMakr don't disappoint with their 3D printer and materials offers. There are 12 different offers for money off 3D printers and scanners, and 10% off all filament and resin.
With so many to choose from, 3DPI have selected what we think are the top three 3D printer deals on iMakr this weekend (offer ends Cyber Monday) to make sure our readers don't get carried away in stores today.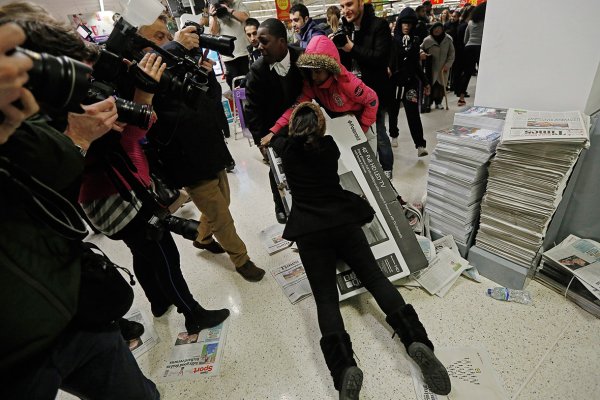 Delta WASP 2040 20% off, now: $2,319. Code: BLKF20
An FFF printer ideal for bigger than average builds – this offer is for ex-display model which means that it's now an affordable luxury. It also prints faster than your average printer at 300mm per second as opposed to the 80mm/s standard. DeltaWasps are most often used for prototyping, and they have the neat in-built resurrection system, meaning users don't have to leave it printing unattended through the night.
Zortrax M200 20% off, now: $1,640. Code: BLKF20
With iMakr's code, the Zortrax M200 now comes in at under $2,000 beating most other FFF printers on the market. The Polish company has 6 different filaments suitable for use in the M200, ranging from your typical PLA to a transparent Z-GLASS. 3DPI has been consistently impressed with the company's first printer, which was released in 2013 after a successful Kickstarter campaign.
Gif shows a finished ball-bearing wheel model printed on the Zortrax M200. Clip via: Zortrax M200 – How it works video from Youtube
B9Creator V1.2 Dental 10% off, now: $4,949. Code: BLKF10

Dental technologists are expensive, and if this week's Greater New York Dental Meeting taught us anything it's that 3D printing is swooping in to change the market. The B9Creator is a package deal that comes with everything you'd need to make dental models: B9R-3-Emerald Resin, Denta Cure model curing machine and 4 B9 Resins Vats.
Bonus codes for all filament and resin!
10% OFF All Filament – including PLA, ABS and specialist filaments such as ColorFabb BronzeFill and Nylforce Carbon Fiber.
Code: BLKFILA
10% of All Resin – including MakerJuice, FSL3D, Fun To Do and Miicraft.
Code: BLKRESI
Featured image shows the iMakr Black Friday Sale logo, via: iMakr.com