April was full of exciting 3D printing news. We reported how Thales, the French technology company, had announced plans to invest in the construction of a large facility in Casablanca, Morocco. Fellow French enterprise Groupe Gorge reported they had doubled 3D printing sales, and when 3DPI met with company executives during November's Formnext we heard the enterprise has substantial plans for the new year.
Optomec, the U.S. manufacturers of the LENS Systems for 3D printed metals and Aerosol Jet Systems for 3D printed electronics announced they had signed a distribution agreement with Emona Instruments Pty. Ltd for expanding sales of its solutions into Australia and New Zealand. 3D printing took another step towards industrialization with news that Deutsche Bahn is planning to make use of the technology.
The Pinshape founders embarked on the next stage of their journey as the company changed ownership and Lucas Matheson and Nick Schwinghamer used LinkedIn to hunt for the next opportunity.
We took a closer look at 3D printed electronics and the fabrication of multilayer PCB's when we met with BotFactory. The long standing professional organization AMUG announced a change in board membership during April, the group's annual conference is well established as the predominant place to discuss AM at a high level and 3DPI are looking forward to next year's event already. Also, at AMUG last year 3D Systems revealed their Figure 4 3D printing modular system, a setup that continued to evolve during the year almost as rapidly as the 3D printed parts it makes.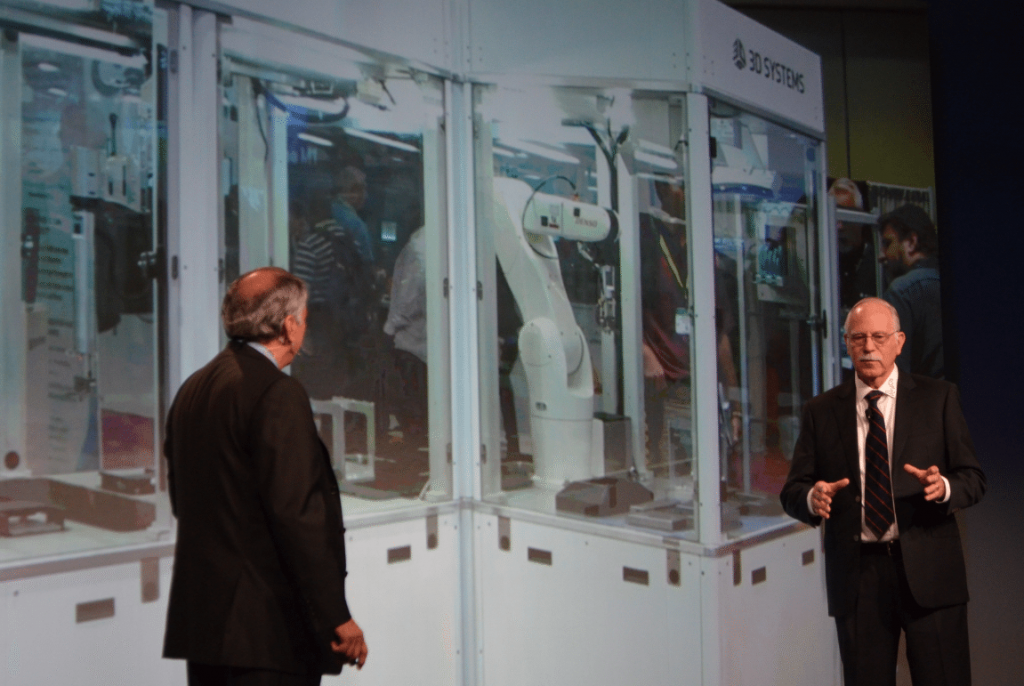 Donald Trump thinks 3D printing is great
Donald Trump made a speech where he acknowledged the importance of 3D printing and BigRep brought out the DUSTER, the largest 3D printed drone to date. Also in April Desktop Metal received $33.8 million in financing, the company's name was on the lips of many during Chicago's IMTS and 3DPI expect to bring you some interesting news about the venture in the new year.
Before GE rocked the 3D printing industry with the announcement of a $1.4 billion takeover plan, Siemens were also making waves in additive manufacturing. A partnership with Local Motors demonstrates the German enterprises approach, and further news in the year about deals with Materialize and Stratasys all point towards an exciting 2017 for the industry.
Carbon unveiled one of the most anticipated 3D printers of recent times, the CLIP M1 3D printer. We understand that 2017 will bring some more news about an enhanced range of materials and are looking forward to the company pushing the boundaries of what is possible.
Robot walks out of 3D printer
April also marked the announcement by Terry Wohlers Associates that the 3D printing industry had reached a value of $5.2 billion. In 2017 the report enters its 22nd year and 3DPI are looking forward to hearing the respected industry analyst give his firm's perspective on the 3D printing industry.
And finally in April, MIT demonstrated a 3D printed robot that could, "practically walk right out of the printer." Let us know which 3D printing industry enterprises, academics and people should be recognized for their contributions to additive manufacturing. Make your nomination now.