3D printed drone technology has been an emerging area over the past year, with military surveillance use seeing a particular boom.
To add to the recent developments in drone delivery systems and swarming drones purpose built to be air dropped, U.S. Marine TOW gunner Cpl. Rhet McNeal has developed a hand-launched fixed wing drone, with the help of NexLog (the US Marine Corps' "Next Generation Logistics innovation group", in conjunction with Penn State university) and Autodesk.
Autodesk is a CAD design development software company that additionally offers residencies to developers with full access of professional tools and advice at their purpose built Pier 9 workshop in San Francisco, California.
At Pier 9 McNeal used product development software Inventor to refine his design, before turning to Netfabb to turn the 3D prototype visualisation into an actual 3D printed model: "the scout", eventually winning first prize in the "Marine's Logistics Innovation Challenge".
3D Expendables
There are several ways in which this is important according to the requirements of the end user.
First of all, as McNeal notes, very few marines are authorised to use the current standard issue drones for use on the battlefield due to their cost (anything between $34,000 and $50,000).
While there is a growing demand in drones for surveillance operations, that demand is low in proportion to the ready supply materials for the scout drone. McNeal's 3D printed drone is easier to replace (in the case of a crash), but also has a significantly lower cost of $613.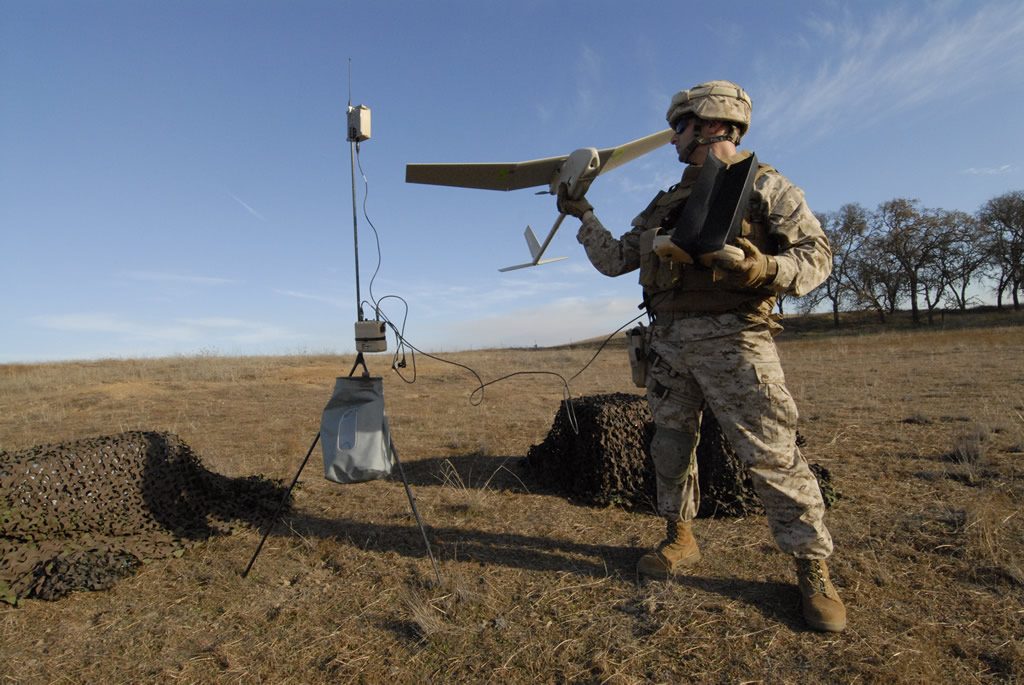 While the existing Wasp and Raven drones do the job in the air, any accident within the air or on the ground will be much more costly than the Scout.
Increasing the number drones across the marine corps will require them to be even more portable. McNeal claims that his own design can be broken down into four parts for quick disassembly and re-assembly.
Finally, by leaving out obsolete functions that were found in the more expensive drones, the accessibility of the technology can be improved. With accessibility comes security risks. However, previous military drone developers have considered how these can be mitigated.
Frontline action, frontline development
While currently a limited venture, it is likely that the project, now in the hands of the not-for-profit Mitre Corp, will see wider scale distribution.
By cutting out the need to outsource military technology, any end user with the necessary training and technological knowledge can directly develop tools that meet the exact needs of themselves and their serving colleagues.
With more access to developer tools and workshops, end user customisation could see yet more developments in the near future, across an even wider range of sectors.
For more information on 3D printing in war-zones, subscribe to our newsletter. Check out our events page too.
Featured image shows McNeal's 3D printed Scout drone on display. Photo via Autodesk.